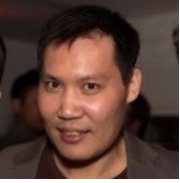 It's important for PR professionals to maintain a strong relationship with journalists. Sometimes it may be challenging for PR professionals to know the best place to pitch a journalist, or how to connect with a journalist on a social networking site. Alex Yong (@ggsolutions123), reporter for Small Business Trends and blogger for Techmania411, shares tips and suggestions for how PR professionals can connect and build working relationships with journalists. Read them here:
What type of topics do you write about on Small Business Trends?
I'm the NYC connection for them, so I write about various topics, including product unveilings. Product unveilings are sometimes unique, like the time IHS and Paychex announced big data would be used for a new monthly index of regional small business progress. It's a product, though it's not a B2C one, which is what many people think of when they hear the word "product".
How do you like to be pitched (e.g., phone, email, etc.)?
I strongly prefer Skype for pitches -- just the messaging part of Skype -- I don't mean Skype video. I heard that if an ISP doesn't like an email -- and that can be for any reason -- you simply won't ever see that piece of mail, not even in your spam folder. If that's true, that's scary for the sender and the receiver. I'd like to thank Gail Gardner of Growmap for pointing this out.
As for phone pitches, no, those are dreadful, unless we had great rapport in person. When pitching through Skype, tell me immediately if you're a PR agent or a principal. It helps put me in the right frame of mind before chatting. Phone pitches from principals are the worst because the pitches can ramble on, without respecting my time, and then I'm forced to be brusque, which isn't my natural personality. At least PR agents know to not ramble, thank goodness. Either way, avoid calling.
What's the best way for a PR professional to follow up about a pitch?
For me, it's Skype. Just ask if something's gone cold. Most of the time, the answer to that is yes. And don't be aggressive.
How can a journalist and PR professional maintain a positive working relationship?
One thing that can be done is really simple. When event RSVP lists are being made, keep me "top of mind" and email me that invite. If you really want to get on my good side, Skype message me within a minute of that email going out, then I'll know to look for it specifically. Add my name and confirm I'm on the event list without me even needing to respond!
Try to be quick about things. I know it's not always easy when your clients all have a different pace, but try.
Remind your clients that journalists tend to love data sources we can cite, so send data that's beneficial for both your side and ours. It gives us a good starting point. We absolutely love good images, with proper credit and the rights to use, of course. That's a huge, huge thing to remember.
Make things easy for us, and your clients will see their name in lights and think you're a great PR person. With me, it's easy, just remember these three things: event list, data, and legal images.
Are there any events you like to attend that help you meet and connect with PR professionals for future articles?
Most events I go to are great for meeting peers (e.g., journalism-oriented events at Brandwatch, AMECorg.com), principals (e.g., unveilings, TechCrunch Disrupt), and cool executives (e.g., Shelly Palmer's Annual Digital Media Summit). Though PR is often on site at these things, I notice PR is usually busy helping with check-ins or running around to help the event go as smoothly as possible.
How do you use Twitter? Does it help you to stay on top of trending topics and connect with experts?
Yes to both. The funny thing is, I rarely check the sidebar where Twitter shows what's trending -- it's seldom relevant to me, even after I set it to local.
What I do is make full use of Twitter lists. I can't get enough of them. They might even be the best feature of Twitter. When you group people into lists, you can hear about trends and pay attention to the accounts who tweet niche tweets with their niche's slang. Where there's slang, there's a niche. Where there's a niche, expect news and trends and community. On mobile Twitter, I use third-party tools so I can go directly to lists with one touch.

What are some do's and don'ts for PR professionals trying to reach out or connect with you on Twitter?
Well, I don't have a list of do's and don'ts. It's a good idea for PR professionals to add me to a Twitter list. Since every list has a name, that action will let me know how I'm perceived. If I'm added to a list named "trends" or "social media" or whatever the PR pro thinks of my tweets, the act of listing me, and where I'm put, meaning the name of the list -- gives me clues about how I'm perceived. If I'm added to a list and the word "awesome" is in the list name, it makes me smile, but many Twitter users will simply list me in "journalists". If you're a PR pro using targeted list names, it clues me in that you're a PR pro of the highest caliber.
As for don'ts, I guess just don't overtweet with my @name because excessive tweeting like that will show up if anyone does an internal search of my @name. Also, don't list me in "people who aren't nice!" or something like that, because it's not true. I'm relatively sweet.

What other social networking sites are you a fan of, and how do they help you with your work?
I like Google Plus and LinkedIn. Google likes to experiment, but LinkedIn has a few advantages over Google Plus. For example, LinkedIn Premium is free for journalists, but only if we attend at least one of their special journalism webinars, which, as you can imagine, is only open to journalists. And we only need to attend one per year. LinkedIn Premium lets us use InMail, which is a way to send a message to anybody. I guess LinkedIn feels journalists aren't immature to where we'd spam and abuse InMail. The webinar requirement is smart because it allows LinkedIn to address the journalist userbase monthly and show off features that aren't well-known. One webinar often has hundreds of journalists listening in on it. And they're not long webinars, which is another nice thing. One rule that's enforced even before webinar attendance is that you're part of the LinkedIn for Journalists group, which requires approval and can take 12 weeks or longer to get in.
As a blogger for Techmania411, you review products. How important is to have a clear and concise disclosures page?
I think clear and concise was the minimum I could do; after all, it's just a hobby blog. Since some product reviews are on the blog, I thought it was wise to put something up there. However, I might advise a high-traffic, "rising star" blog with tons of reviews to get an attorney to write a page that'll have a strong chance of holding up in court, if a situation ever gets to that point. Hopefully never, but it's good to have legs to stand on.
What did you outline in your disclosures page? Do you modify it frequently?
Well, interesting story on that. I wrote it based on experience and I feel it doesn't need much updating anymore. In the past, I'd update it as I learned the ins and outs of events and PR. I'll tell you something funny. Many people out there talk about events, brands, PR, the FTC, campaigns, reviews, etc., but they don't have first-hand experience in that world, have never attended even one event, etc. That's like me reading tons about baking, meanwhile I've never baked even a single muffin, yet I pontificate on baking. How absurd and annoying would that be?
One aspect of my blog's disclosure page reflects the fact that agencies won't always tell a blogger that he or she is part of a larger campaign. It's not exactly ethical for agencies to do that, but agencies tend to obey what the clients want, rather than advising clients on what's smart and what's stupid, unfortunately. My page addresses that, because if the FTC is holding you and your client's feet to the fire for unethical practices, you can bet the farm I'm going to protect myself. I refuse to get dragged down with a naughty agency or brand, if push comes to shove. While that's unlikely, it's good to be somewhat prepared. My advice to bloggers is: Protect yourself before you think you need it.
In your opinion, how are these five different: journalists, reporters, citizen journalists, bloggers, and corporate bloggers?
I feel citizen journalists who are consistently tweeting and using Facebook truly like sharing the latest news and being in the know via social media. A passionate one might believe some issues aren't getting "enough attention" and that he or she is one of a handful of like-minded people with the same calling.
Reporters are often just conveniently around for an assignment and know how to research and write. But if you look at a journalist's body of work, meaning a body of work that isn't totally new, it can read like a time capsule or mini-history of an issue, beat, or sector. I often use the metaphor of a teen girl's journal. It's a written record and it's chronological with story arcs. It's the easy way to remember: Journal, journalist. While a journalist might not aspire to be a historian per se, in time, a good one can be something like a historian and his or her content can be referenced. A reporter's body of work could be all over the place, sometimes cohesive, sometimes not.

As for brand bloggers and bloggers, I feel they're similar in name only. I see them as incredibly different. People and brands value the opinions of bloggers, but brand bloggers? I'd say that's more of a B2B thing where the brand feels they "must" have a blog to showcase testimonials, business wins, and guides, etc., for SEO and because the competition is doing it.
What's a great piece of advice you've heard or read lately?
I ran across a very good piece by Contently's Shane Snow. I think it's helpful for communications or media professionals. It's saying we shouldn't accept bad answers when we ask questions. Sometimes we're afraid of revealing that we don't know about something, so we'll nod instead of doing a smart interruption, and we walk away unclear. One tip was to repeat an answer back to someone, so that he or she can hear how vague the answer sounded, which can induce a better answer with better clarity. The advice in that article is the best I've seen in a long time.
Whether you're a reporter, blogger, author or other content creator, ProfNet can help you with your search for expert sources. You can send a query to tens of thousands of experts and PR agents, search the more than 60,000 profiles on ProfNet Connect, or get timely experts and story ideas by email -- all for free! Need help getting started? Email us atprofnet@profnet.com.