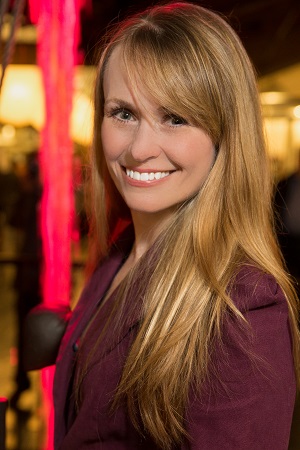 Twitter can be a very helpful platform for building brand recognition and increasing visibility. But, what should you do after you set up your Twitter profile? What you should tweet? Should you include hashtags in your tweet? How many times a day can you tweet out your article or post? Digital and social media consultant Alina Braverman answered these questions and more in our last #ConnectChat. You can read a recap of the entire chat here:
Can you please tell us a little about yourself?
I develop digital brand strategy focusing on social media. I worked for the first social media company called SixDegrees.com.
What makes Twitter a good social media platform for individuals looking to build brand recognition and gain visibility?
Twitter allows you to reach your audience in real-time and communicate with them whether your developing or gaging a product or service.
Tweet chats are probably one of the best ways to organically and strategically build brand awareness. Tweet chats are where individual connections are made, especially because you don't have to fan or friend someone to talk to them.
What should you do if you schedule and promote a tweet chat, but nobody shows up?
Recruit your friends and use a trending hashtag without offending anyone.
You can find some some promotional tools and help for tweet chats here: s.gnoss.us/twchat
What kind of bio should media professionals include in their Twitter profile if they're looking to build their brand?
A bio on twitter should include up-to-date information about what makes you unique and what you would like to talk about. You should also put up a nice picture.
People should try to include a fact about themselves and be personable in their bio.
What should people who are experts in a particular field include in their Twitter bio?
Experts should include their expertise in their bio and a unique hashtag. Experts should also keep in mind they're reaching a wide audience.
Who should media professionals follow on Twitter, i.e., journalists, writers, etc., or should they follow experts?
Media professionals should follow other experts in areas that they want to write and learn about. They should also follow their supporters. Follow your most fervent retweeters and fans, because when you push out more information, they will be the first to retweet.
What about experts? Who should they be following on Twitter?
Experts should follow other experts in different fields and those who they find to have good content.
What are your thoughts on Twitter advertising, and what makes it really work?
Typically, Twitter works best in conjunction with an event or popular show with a loyal following.
Should you also be promoting others in the same niche as your own?
Yes, co-promoting content that is complimentary to yours gives Twitter love to your supporters and colleagues and then comes back to you.
If you write an article or post, do you recommend tweeting it out? If so, what should the length of the tweet be?
Yes, tweet your article at the right time and leave room for others to comment when they retweet and analyze retweets.
How many times can you tweet the same link to your article or post?
I would tweet it at least three times a day with a different introduction and different hashtags to reach a wider audience. Also, I would do it during a trending TV show.
What other things can you tweet about to gain visibility -- whether you're a media professional or expert?
Here are some tips: 1) Tweet your interests as well as what is important to you. 2) Personalize your content to engage. 3) Tweet at brands you like.
Is it helpful to include an image or video with your tweet? If so, what kind of images and videos should you be tweeting out?
Images and videos are retweeted the most. People love babies and cats. For example: tinyurl.com/osvn6vj
Human touch builds an emotional connection with a brand.
Will you gain more visibility by adding an image or video with a link to one of your articles/posts?
Yes, you will gain more visibility. Also post to other social networks so your content can be seen in many places.
Which other social networks would you recommend to be a must for marketers?
Depends on your audience and resources, as well as what your fans consume.
If you're looking to promote your work, in what situations should you send someone a direct message versus tweeting them?
Carefully DM and only if you retweeted them and followed them. If they share your content acknowledge it and thank them. Good karma.
DMs are for more personal back and forth and preferred if the user themselves specifies you to DM them.
What are some rules about using hashtags in tweets?
Include three hashtags in a tweet or else your content gets lost. Post different tweets if you need to use many hashtags and try to use trending ones if applicable.
Should PR/media create standard hashtags to make each other easier to find?
Yes, it makes it easier, but also use popular hashtags when applicable to your content.
What tips do you have for someone looking to trend a particular hashtag on Twitter?
Piggyback on already trending hashtags if your content is complimentary.
Can you mention some Twitter faux pas?
Twitter faux pas are insensitivities to tragedies and brands trying to sell during a tragedy. Or hard sells by bots. Make it personal!
Twitter recently introduced the "Pinned Tweet." What is the best way to utilize this feature?
Pinned tweets are self-promotional. Use it to announce the latest info about you or your brand. This is where you can hard sell.
What tools should be used to make tweeting more effective?
Analytic tools and software such as HootSuite, Sprout Social, and TweetDeck make tweeting easier and more efficient to engage and test.
Do you have any final tips for growing your following?
Grow your audience by asking people to follow you and join daily chat lists.
Don't use your social accounts as a means to complain nonstop or talk about how great you are. Tweet smart.
Follow and tweet positive content that's relevant to a brand. Spread Twitter love by retweeting often. Invite people to join Twitter.
Whether you're a reporter, blogger, author or other content creator, ProfNet can help you with your search for expert sources. You can send a query to tens of thousands of experts and PR agents, search the more than 60,000 profiles on ProfNet Connect, or get timely experts and story ideas by email -- all for free! Need help getting started? Email us at profnet@profnet.com.