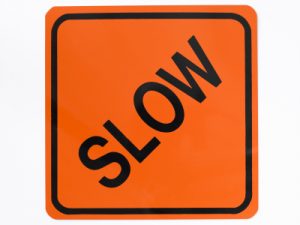 Dear Q&A Team,
I was reading an article that mentioned a movement called "slow PR." I had not heard of this movement before, so it would be great to get a better understanding of it. What does it mean? How is "slow PR" different or similar to traditional PR? What should companies do to move into the "slow PR" movement?
Need for Speed?
_____________________
Dear Need for Speed,
Most people have heard of the "slow movement," so it is interesting to learn how this relates and affects PR. Here are six ProfNet experts who explain this movement:
Definition of "Slow PR"
Steve Capoccia, account director at Warner Communications, says, "If you want to move your objective forward in a meaningful way, you want a firm that demonstrates empathy, compassion and knows how to tell a story that builds relationships – this is 'slow PR.'"
Christopher Penn, vice president of marketing technology at Shift Communications, adds, "Instead of aggressive outbound pitching and mass emails, 'slow PR' (inbound PR) is about cultivating relationships with journalists first and foremost, putting the relationship first; asking detailed inquiries of journalists to make sure the pitches that do get sent are 100 percent on target; and creating a 'house' audience that you can selectively direct to newsworthy pieces."
"'Slow PR' is about building relationships, mutual respect, trust and credibility iota reporters and through the product of that, the larger audience," reiterates Edward Hershey, principal of Edward Hershey & Associates. "This was never about releases, press conferences or staged events."
There is also a greater use of social media in "slow PR" -- particularly Twitter, explains David Johnson, CEO of Strategic Vision. "'Slow PR' highlights getting to know a journalist, their interests, and how they write by following them and then pitching them via social media rather than through massive emails and media lists that are often ignored."
Capoccia warns that "slow PR" must not be confused with "forever and a day PR." Speed is important. You can have "slow PR" and achieve results quickly if you are using a firm that knows how to deliver meaningful content in an integrated way that is appreciated by the intended audience.
"Slow PR" vs. Traditional PR
Johnson explains, "'Slow PR' takes a step back and is less hectic and isn't about being fast-paced and the number of pitches sent to a reporter. The more traditional PR is about the number of pitches you sent, how many reporters contacted, how many hits and is more fast-paced."
Anne Isenhower, principal of Anne Isenhower Communications, agrees with Johnson. She says, "Traditional PR too often employs a scattershot approach to outreach that can reach too wide and thus miss the mark. "Slow PR" ensures that outreach is very carefully planned to generate the best coverage results and the best long-term relationships with influencers."
Penn provides this explanation: "In traditional PR -- which is a lot like outbound sales -- you have a product and you shop it around until someone buys. In inbound marketing and 'slow PR' (inbound PR), you create and manage the audience, and then fit the product where it belongs."
However, "slow PR" strategies still strive to preserve traditional PR while also educating, planning, and evaluating without time constraints, says Aliah Davis-McHenry, president and CEO of Aliah Public Relations. "As we see now with social media, PR practitioners have to act and react in the now so those that engage in 'slow PR' cannot afford to not take advantage of these timely opportunities. There is a need for churning out our client's information in a fast pace but there is also a need to build those meaningful relationships and use technology in a slow way as well."
Penn agrees that you need both traditional PR and "slow PR." "Slow PR" won't replace outbound PR, it'll supplement it.
Transitioning into "Slow PR"
Johnson thinks: "A business should begin by evaluating if their efforts at traditional PR with massive pitching is working or not. From that evaluation they should then begin adopting practices that fall into the 'slow PR' movement and explain to clients if they are an agency how this ultimately benefits them with better quality stories and stronger relationships with reporters. "
In addition, "you must see the relationships with your influencers and media as being a higher priority than that of the stories and pitches, and be willing to invest in the time and people it takes to make those relationships happen," says Penn. "It also means possibly no longer working with some clients who are pushing you to make short-term pitching choices that can harm the long-term relationships -- you have to be willing to walk away from a story or even a client."
Capoccia's suggests avoiding "robo-contact" at all costs. This can be accomplished by setting it up as a best practice with an individual or several key employees who are in charge of analyzing how the team/s are approaching journalists to make sure they are offering information that will impact and support the client's and journalists objectives.
Most importantly, Davis-McHenry believes, "A company can move more into the 'slow PR' movement by putting care and consideration into their public relations efforts by not engaging in 'spray and pray' via email and social media and developing meaningful relationships with journalists, bloggers, and influencers; companies will see that their PR initiatives will grow and build business."
Successful Examples of "Slow PR"
Isenhower felt the effectiveness of "slow PR" after spending about four hours preparing a single pitch to a very senior editor at The New York Times. She says that five minutes after she hit send, the editor called her and said, "I get at least a hundred pitches a day about this column alone. Yours was the only one I opened today, and I appreciate the time and thought you've obviously put into it. I'd like to interview your CEO."
"A good chunk of what we do at SHIFT is 'slow PR' (inbound PR), focusing on the relationships first," says Penn. "For example, we'll have a lunch and learn with a reporter from a beat and ask them straight out what they need, what stories they're looking to cover, what especially they do not want, and then we use that guidance to decide which clients and stories are the best fit."
Penn adds, "You know you're succeeding when journalists are calling your account staff asking if they have any stories on X topic, because they did such a fantastic job the last time they worked together, and that happens on a fairly regular basis to our staff."
Capoccia's company works with an industry analyst firm as a client. Even though they are often in "breaking news" situations, they are also very careful to deliver what they say to the reporter contact and "drip-feed" information to the reporter by way of background to further establish credibility and relationships.
The use of "slow PR" resulted in a blockbuster exposé that made a difference for Hershey's client. His story: "When a lead emerged about a potentially significant story earlier this year that would accrue to my client's benefit I contacted the managing editor of a local weekly and sold him on assigning his top reporter (a Pulitzer Prize winner) to pursue the story. The reporter, too, was someone I had worked with before. Over the next two weeks I connected him with sources (who needed buttressing and reassurance as well) and otherwise maintained close contact without crowding him."
But keep in mind that "slow PR" is in its infancy, warns Johnson. Yet, "one thing is true; reporters appreciate it and are more willing to work with those who take a slow and nuanced approach."
Whether you're a reporter, blogger, author or other content creator, ProfNet can help you with your search for expert sources. You can send a query to tens of thousands of experts and PR agents, search the more than 60,000 profiles on ProfNet Connect, or get timely experts and story ideas by email -- all for free! Need help getting started? Email us at profnet@profnet.com.