Dear Q&A Team,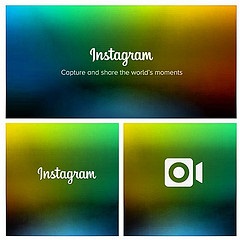 I just recently learned the ins and outs of Twitter's video-sharing service Vine, but now Instagram has launched its own video service. How is this video service different from Vine? How can marketers and journalists use Instagram video? Will they benefit more from using Instagram video vs. Vine?
Insta-Help
_____________________
Dear Insta-Help,
It is sometimes difficult to keep up with the constant launch of new services. But it is an exciting time, and it is interesting to learn what these services can do for you. Here are four experts from the ProfNet community who provide their expertise on Instagram video:
Instagram Video vs. Vine
Here are several differences between Instagram video and Vine, from Courtney Mimmo, social media director of O'Connell & Goldberg PR:
Instagram video

Vine

videos can be up to 15 seconds
small edits after each clip
once the video has run its course, it stops and user has to click play to see again
can add filters to your video

videos only six seconds
if mistake is made while recording, you either leave video or delete entire thing
video loops, making it fun and more GIF-like
no such feature
Francis Skipper, executive vice president of 451 Marketing, contributes to this list with some additional differences between the two video services:
Instagram video

Vine

130 million users
built-in video stabilization
easily post to Twitter and other social properties as a link, and that is a built-in feature
meshes seamlessly with third-party editing apps

13 million users
no such feature
direct Twitter integration, so the videos posted from Vine show up as media in the tweet
doesn't have any
Kaitlin Jurt, community manager of ideeli, adds another important difference between Instagram video and Vine. She says, "Vine's app is great for iPhones. However, the quality of the Android app is subpar. Instagram has already figured out how to run a successful platform for both the Android and iPhone, and users are currently comfortable with its functions and features."
Impact of Instagram Video on Journalists
Peter LaMotte, senior vice president of LEVICK, thinks the new functionality of Instagram will give journalists a whole new world of content to share. LaMotte believes that while photographs can capture the imagination of viewers, video lets them feel much more intimately involved with content.
"Journalists will now be able to capture and share much more engaging content that goes beyond an 'on the scene' photo. For example, The Washington Post was able to capture the mood of crowds outside of the Supreme Court this week in a short video that did far more to bring the viewer into the story than a single photo would be able to," he says.
LaMotte also reminds journalists the advantage of using Instagram video is being able to preview content before it goes live. He says, "This allows any content recorded to be first reviewed for quality, creativity, and the video's conformity to brand standards."
In addition to capturing more than just a single photo, "journalists will have the ability to capture full quotes at press conferences and in interviews, and get them quickly to their followers on both a personal and professional level," says Jurt. "Getting them out there to the general social media masses is also easier due to the number of platforms you're able to post to."
Skipper agrees with Jurt, saying, "Journalists can do quick, relevant video reports and share them with a larger audience. Also, video on Instagram will allow for sourcing quick story ideas from brands or individuals."
Impact of Instagram Video on Marketers
Mimmo feels that as a marketer working on a client's social media presence, Instagram allows to monitor and publish multimedia from one account. "No more flip-flopping from Vine to Instagram to Twitter to Facebook to make sure you're utilizing all possible outlets," she explains.
Skipper thinks Instagram video "will enable many brands, which haven't previously used video in their digital marketing, to provide their audiences with more compelling content. More brands already have Instagram accounts, but not many are on Vine, so it's a smooth transition into sharing video."
Instagram video also allows for more flexibility and creativity for marketers, says Skipper. "Marketers can reach a much larger, more active audience and lets them customize videos far beyond the capabilities of Vine. The ability to make a longer video is also a great advantage for marketers – but only if you have something interesting to say."
LaMotte adds, "Instagram video allows marketers to increase the engagement within their already established communities, and for brands this leads to higher brand loyalty."
Excitement over Instagram video was seen almost immediately by marketers upon the upgrade of the application, says LaMotte. "Brands were sharing video content, from behind the scenes to interviews with celebrities. "
Mimmo provides four successful examples of brand videos using Instagram video:
Final Decision: Instagram Video or Vine?
Jurt: "Instagram Video. It has twice as many top 100 brands out there using it, as opposed to Vine, because of the sheer available virality. It's easier to use and it's most likely that on a personal level, as well as professional level, you have a decent following already in place."
LaMotte: "Overall, both journalists and marketers should integrate Instagram videos into a content schedule as to not inundate their community and dilute their brand. And keep in mind there will be times where a photo remains the best way to communicate with an audience."
Mimmo: "From a creative standpoint, I feel like Vine is the better app, as it forces you to get your point across in a short amount of time. As a journalist, I feel that Instagram is the more feasible app, as it allows users to record longer periods of time with the ability to delete."
Skipper: "Without any exciting (and fast) developments from Vine, I think Instagram video has already won the video clip sharing war."
I hope you now have a better understanding of the differences between Instagram video and Vine, as well as their impact on journalists and marketers. Whether you decide to explore Instagram video or not – good luck!
- The Q&A Team
Whether you're a reporter, blogger, author or other content creator, ProfNet can help you with your search for expert sources. You can send a query to tens of thousands of experts and PR agents, search the more than 60,000 profiles on ProfNet Connect, or get timely experts and story ideas by email -- all for free! Need help getting started? Email us at profnet@profnet.com.
image via Flickr user qushairi