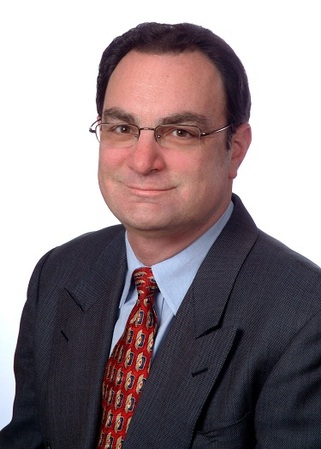 Yesterday, we hosted our #ConnectChat, featuring Dan Janal, Internet marketing expert, president/founder of PRLEADSPLUS.com, author and speaker. He shared with us the steps authors can take to build an Internet marketing strategy. He also discussed scams and lies to watch out for when deciding to hire an Internet marketer.
Not to worry if you weren't able to make yesterday's chat, here is a recap:
Can you tell us a little bit about yourself and what you do?
I've written a book called "Internet Marketing Confidential" to help authors, speakers and coaches avoid the rip offs online. I've been in PR for 30 years and was a daily newspaper editor before that. I handled a lot of high-tech companies. I was on the PR team that launched AOL and was a sysop on CompuServe's PR and Marketing forum before. So I'm dating myself! I wrote one of the first books about marketing on the Internet back in 1993! So I've been online a looong time!
Who can utilize and benefit from Internet marketing?
Really, every small business, as well as speakers, authors, coaches and consultants. We've all seen major success stories -- look at the success of "Fifty Shades of Grey." That would never have happened without online marketing and social media.
Why do you think having an Internet marketing strategy is important for authors?
Authors can reach new readers, develop a community with readers who love them, and build brands for characters and companies.
What are your recommendations for authors who don't know how to start planning their Internet marketing strategy?
That's a great question. There are lots of possible answers: 1) Authors should determine who their readers are. Then authors need to find out where they hang out -- Facebook, blogs, Google+, etc. 2) Authors need to find out what their audiences read: newspapers, blogs, etc. 3) Authors also need to follow reporters who cover their topic by reading their blogs and comments on blogs. 4) Get known. Build relationships. 5) Authors can write press releases and get the word out to reporters as well as readers and people searching on Google. Press releases from authors can rank high on Google. I've had great success with PR Newswire. That's not a plug. It's fact. 6) Authors should fill out their profile on Amazon. 7) They can also have websites that offer free sample chapters.
How do readers find out what social media accounts their readers are using?
Authors can find groups of readers by going to Google and typing "chick lit blog" or "sci-fi blog" or "business ethics." Authors can also find readers by searching LinkedIn and Google+. It really is easy to find readers today because so many of them join groups on social media and websites. Some authors have set up fan pages for their books and characters, especially for teen lit. It's fun to see that! Readers discuss plots and characters -- and defend authors against nonfans. It's great to see!
What advice do you have for authors looking for an Internet marketing expert?
Authors should look for a person who has direct experience with their niche, e.g., travel, kids, or parenting books. Every niche has its own experts, buzzwords and ways of doing things. You want to find someone who has been there, done that. Authors shouldn't have to pay to teach someone to learn your business. I guess authors could ask for references, but who is going to give a bad reference? Authors can ask their friends for referrals. Who's done a good job for them? Meet with the person who is going to work with you. The person who sold you might not be the one who does the work. That happens a lot at PR firms. You might get an intern or young staffer. You want to meet that person and make sure she loves your book. And has contacts! You want to make sure her messages will get answered. Personal contacts are golden and well worth the price.
If an author doesn't have the resources to hire an Internet marketing expert, what should they do?
Most tactics I discussed can be done by the author (i.e., blogs, Google, posting). Hiring a PR firm can be expensive, of course, so can running ads or going to a trade show. But there are low-cost ways to get PR. However, beware of "free" services like press releases. They won't get any pickup.
Does this mean authors should be wary of free Internet marketing tools they find online?
There's lots of free advice online for authors from PR people. You can learn how to write a press release easily. Many good PR people have advice in blogs, e-zines, and on YouTube. Authors can learn a lot for free.
The first chapter of your "Internet Marketing Confidential" book is about the lies you tell yourself. Can you explain what some of these lies are?
People think that everyone needs their book. Not everyone. Find people who do. Target marketing works! Authors don't have unlimited budgets. They have to use money wisely to reach the most likely readers. Authors also lie when they think they are going to make a zillion dollars. Very few people do. Guy Kawasaki says most books don't sell more than 500 copies. You have to be prepared for that. I like to think that books are "big business cards" that help authors get bigger fees for speeches and consulting.
What are some scams out there that authors should watch out for when looking for an Internet marketer?
Authors should watch out for Internet marketers who promise the sun and the moon. Selling a book is hard work. Authors should be leery of seminars that are really "pitchfests" that offer little information but long sales pitches. Authors should be careful not to spend thousands on an Internet marketing "system" that is really basic marketing. Authors also should make sure that their "expert" has really sold lots of books.
What do you think of all these pay-for-play broadcast ops w/prominent TV hosts?
No legitimate TV show or radio station charges authors to be on air. Authors have no way to know how many people -- if any -- listen to that show. Authors can get great video footage from a good TV company. But you can probably do that on your own for less.
In your book you say that marketers don't tell authors the complete story. What are some of these?
Marketers are very good at "forgetting" to tell the whole story to authors. Marketers "forget" to tell authors how much work, money and time it takes to sell books.
How can authors protect themselves from being lied to and/or scammed?
Authors should ask friends for what tactics worked and which consultants really worked out.
For more information, where can we purchase your "Internet Marketing Confidential" book?
Amazon has "Internet Marketing Confidential": ow.ly/l1WPO It's in paper and eBook. Also, there's more info on my website: http://bit.ly/13lI7dn I love hearing stories, so post to my blog!
Whether you're a reporter, blogger, author or other content creator, ProfNet can help you with your search for expert sources. You can send a query to tens of thousands of experts and PR agents, search the more than 60,000 profiles on ProfNet Connect, or get timely experts and story ideas by email -- all for free! Need help getting started? Email us at profnet@profnet.com.