Yes, the graphic above was created while I was commuting on the train. Our time is so precious these days -- every second counts! Why not boost your productivity by creating graphics from your phone in your down time?
This blog post consists of two parts: 1) Editing Your Photos With VSCOcam; and 2) Overlaying Text With Kanvas. I have an Apple iPhone 5s, so this tutorial is mainly geared towards other iPhone users. VSCOcam is an iPhone/iPad application, but there are other photo-editing equivalents. Kanvas, however, is available for both Android and Apple users.
Editing Your Photo With VSCOcam:
1) Take a picture of anything -- or even nothing.

The following is a random picture I took of a brick wall at Newark Penn Station. Sometimes plain images make the best backgrounds. On the contrary, amazing photography can also make your blog graphics stand out. It all depends on what type of aesthetic you are going for.
2) Open your VSCOcam application on your phone.

This is what the icon looks like: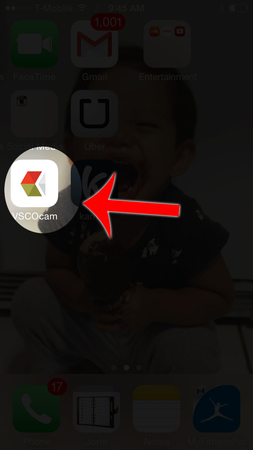 3) Choose the image you'd like to work with.

Click on the camera icon on the bottom left corner of the screen to take a picture *or* choose the image in your gallery you want to work with.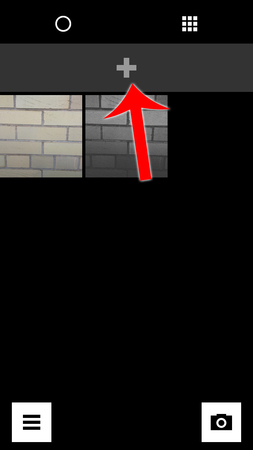 4) Edit your image as your please.
Click on the middle icon at the bottom to edit your picture.
You can choose default filters/effects or you can individually customize tthe brightness, contrast, grain, etc., by clicking on the wrench icon.
5) Save your image onto your phone.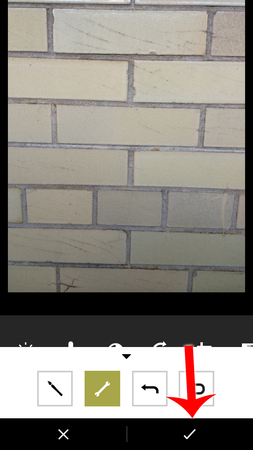 The following image was my end result after playing around with the effects. I desaturated the image and added some grain. I also applied a slight vignette.
Tip: When working with images as your background, keep in mind your overall color scheme. If you're looking to use light colors for your text, darken your background. If you're looking to use dark colors for your text, lighten your background. The more it contrasts, the easier it is on the eyes.
Overlaying Text With Kanvas:
1. Open Kanvas on your phone.

This is what the icon looks like:
2. Click on "+" in the upper right corner.
3) Click on "custom."
4) Add an image using the first icon on the bottom of the screen.
You can also add colored tints to the image as you add them. I added a greyish-blue tint to my image.
5) Add text and play with colors and fonts.
For my graphic, I used different fonts. I also played around with what colors work well together. Consider colors that contrast or accent well -- or even color combinations you personally like. I like to search images on Google for inspiration if I'm really stuck. I also occasionally refer to a color wheel for help.
6) Save your graphic onto your phone.
Unless you want your graphic public, make sure you select "make kanvas private." After that, you have the option to share your graphic via social media or even text message it to yourself. Once you click "done," the graphic should be automatically saved in your gallery.
And just like that, you've created a blog graphic on your phone!
Congrats, and good luck making your graphic. If you have any questions, please feel free to comment below.
______________________________________________________________
Whether you're a reporter, blogger, author or other content creator, ProfNet can help you with your search for expert sources. All you have to do is fill out a quick form telling us what you're looking for, your deadline, and how you want to be contacted, and we'll send it to the appropriate experts in our network. The best part? It's free! Get started here: Send a query.