Last Monday, I had the opportunity to attend one of Social Media Week's free events: Quantifying Fashion's Love Affair with Instagram: What to Post and How to Calculate ROI, moderated by Lauren Sherman (@lapresmidi), editor of Fashionista.com.
There were four featured panelists: Meagan Cignoli, Brendan Lowry, Tom Harrington and Tony King.
1. Meagan Cignoli (@meagancignoli):
Cignoli is the director and creator of short video campaigns for some of the world's leading brands. Her work proved huge success all across Vine and Instagram. She was also named Digital Entrepreneur of the Year.
Being the first panelist to present, she lured in the audience's attention by playing a montage of her work. Her artwork resembles quirky time-lapse videos. Click below to see a preview:
She also shared her input on how to deal with different clients:
Sherman: When working with different brands, how do you figure out what's right for each brand?
Cignoli: You have to take a look and see what they're putting out there, then write a treatment. Some brands are there for every part of the way. Other brands I never met tell me, "do whatever you want." But I do think it's important for them to love it in the end.
Cignoli also showed her appreciation for promoted ads:
Sherman: What do you think of promoted ads, like the ones on Twitter, Facebook, etc.?
Cignoli: I love them. Brands are particular about what they're sharing, and people want to see beautiful things.
2. Brendan Lowry (@brelow):
Lowry is the marketing director at Curalate, a company with a client roster of 500+ brands including Michael Kors, Gap, Neiman Marcus, J. Crew, Swarovski, and Time Inc.
Lowry started with statistics: "Instagram generates over 200x more engagement than Facebook or Twitter."
Lowry stressed how one of the biggest challenges brands face are driving traffic to Instagram. He gave examples of what different brands are doing to engage their viewers on Instagram:
Idea 1: Some brands provide a bit.ly link as their geo-tagged location on each post.
Downside: Lowry says memorizing the link and typing it into a browser requires too much effort from followers.
Idea 2: Other brands try to sell their products in the comments section of their posts.
Downside: Lowry says this could work for small businesses, but for luxury and retail-size brands, there are a lot of issues here.
After describing these downsides, Lowry shed light on how he's seen brands use the link in their bio to send customers off to separate product page. According to Lowry, this is more effective because users are only one click away from landing on the brand's product page. " This is how to make Instagram shoppable," said Lowry.
Lowry also shared advice on working with different brands:
Sherman: You guys have bunch of different products you offer to help with Instagram. How do u figure out what's right for people?
Lowry: If you can figure out what their brand message is, what their whole asthetic is, then you can start applying it to their brand content.
In addition, he explained what shoppers really want from brands:
Sherman: What do you think followers/shoppers really want from Instagram, and how is it different from any other social media?
Lowry: It's a window-shopping platform. The reasons they're following you is because you're sharing good content. Also, there is not as much pressure. Subconsciously the consumer is not bombarded with content.
3. Tom Harrington (@terrapinprints)
Harrington is known for his vulgar, pop-culture stationary prints. Terrapin Stationers is seen all over the Internet and has been used by some of fashion's most widely-known companies (e.g., Marc Jacobs, Tory Burch, etc.).
Harrington described his success with Instagram in the stationary package industry. Because of Instagram, he received an opportunity to work with Vanity Fair. In addition, one of his works involved Santa giving the middle finger to people, a work Marc Jacobs ending up seeing and buying.
"I have not had the same success with Twitter, horrible success with Facebook. Most business from Instagram is organic. I would not have a brand if it wasn't for Instagram," Harrington said.
Later, Sherman caught the audience off guard by asking an interesting question:
Sherman: How much time do you spend on Instagram?
Harrington: Probably too much. I post at most every three hours.
Harrington also shared his view on brand influencers:
Sherman: How important is it to be appreciated by influencers?
Harrington: I think it's super important for my brand. It's interesting to see what people get excited about -- it's really hard to know what people like. It's important to let people know, whatever it is. It's also about perception -- and I'm not as cool as I think I am.
4. Tony King (@tonykingnyc)
King is a digital entrepreneur. He's the creative director and CEO of King and partners, a company that creates digital solutions for luxry, fashion and lifestyle brands.
King was there at the event to give what he called an "agency perspective." He started by saying he loves Instagram and that it's a big part of what he does in terms of promoting his business.
Some examples of what his Instagram provides and how he posts are the following:
behind-the-scenes shots with the real product posted the following day
behind-the-scenes video with the real video posted the following week
behind-the-scenes footage one week, editing process the second week, a preview of the film the third week
new collection launches
animations
mobile site launches
content shots (e.g., a preview of a YouTube channel video)
After listing these examples, King also described "how fashion brands get it right and wrong," which include:
inconsistent, low-quality images
using social media as a megaphone, rather than conversation
repetition of images, as opposed to Instagram-exclusive content
Instagraming for the "sake of it," rather than posting quality images
According to King, Instagram should contain a consistent look and feel, Instagram-exclusive content, and interesting content/POV. Instagram should not be too pushy with sales, King added. "There are two golden rules. One: Is it interesting? Two: Does it look good?"
He also shared his take on hiring people to work on projects:
Sherman: In terms of ROI, for a small fashion brand bringing in about 200k a year in sales, it's probably not worth it to hire social media person. What should people be spending money on? Should they be hiring someone to do this? Should they be hiring outside people to work on different projects? What is the most important thing?
King: Brands are better starting with someone internally, inside. As for straight-out-the-gate hiring a social media agency, I think there could be problems. I've seen a lot of successful small brands.
As for luxury brands on Instagram:
Sherman: What do u think about luxury brands and their "exclusivity" being on Instagram? Putting themselves out there?
King: It's not about "luxury," or "low end." It's about quality of the brand.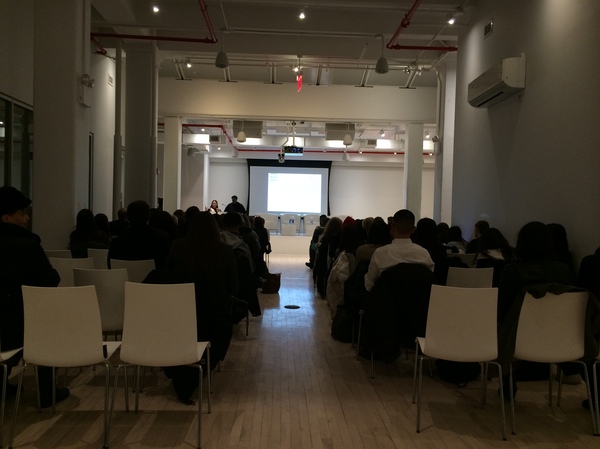 Whether you're a reporter, blogger, author or other content creator, ProfNet can help you with your search for expert sources. You can send a query to tens of thousands of experts and PR agents, search the more than 60,000 profiles on ProfNet Connect, or get timely experts and story ideas by email -- all for free! Need help getting started? Email us at profnet@profnet.com