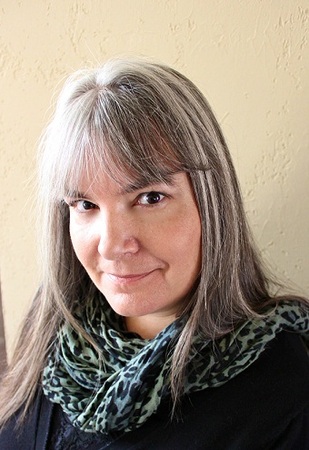 Everyone has a book in them, but coming up with the idea is just the first step. You still have to sell your idea to a publisher (if you choose not to self-publish). And in order to get an agent's/publisher's interest, you have to write a killer book proposal. So, what goes into a book proposal, and what will make it stand out from the crowd?
That was the topic of yesterday's #ConnectChat with Jennifer Lawler, author or co-author of more than 40 books. Lawler's website, Be Your Own Book Doctor, has a ton of great info on the book-writing process. She is also hosting two online courses in March on book proposals and self-publishing.
If you missed the chat, here are a few highlights:
Why is a book proposal important?
A book proposal is a business plan for your book. You need it; your agent needs it; your editor needs it. People think writing a book proposal is just hoop-jumping, but if it is, you're doing it wrong. A book proposal teaches you as much about your book as it sells it to an agent/editor. I've had students realize "this is not what I want to do" when writing a book proposal. What a great realization! It saves time and effort. Researching a book proposal helps you figure out how to tell your story in a way that will appeal to your audience. Sometimes your book idea needs a tweak -- the proposal shows you that and points you in the right direction.
What's the biggest misconception about book proposals?
Writers think a book proposal is about describing a book idea. It's not. It's about selling a book. Also, [people think] it takes forever to write a proposal, but I've had students do it over a weekend (and have done it myself).
What's the optimal length for a book proposal?
A book proposal should be as long or short as it needs to be to answer the likely questions an agent/editor will have. Remember, people don't have time. When writing your book proposal, be concise. Use supplements to flesh out points.
What are the ideal components of a book proposal?
Book proposals usually have an overview, an "about the author" section, competitive analysis, promotion, chapter summaries, and sample material.
The overview describes what your book is about. The "about the author" section describes why you're the right person to write the book (credentials, etc.). The competitive analysis section shows how your book differs from others like it and that there's an audience for it. The promotion section showcases your platform and what you'll do to get your book in front of its audience. Chapter summaries go into more detail about the content of your book. Sample material (such as sample chapters) show that you can write the book you're proposing.
It's common for you to have to go back and tweak sections as you do additional research. For example, you describe your book in the overview, then, as you research the competition, you realize you need to tweak your content. I always recommend Michael Larsen's book, "How to Write a Book Proposal." Tons of great info.
What is the one most important thing a book proposal needs to include?
The most important thing in a book proposal is to answer why readers will want to buy the book. You really have to know your audience -- who they are, where to find them, why they need your book.
How about the flip side: What should a good book proposal never include?
A book proposal should not include the statement, "No one has ever written a book like this before!" That equals no audience.
Does it matter what genre your book fits into? Are there different proposal guidelines for different types of books?
Most nonfiction is sold by proposal, but some creative nonfiction, like a memoir, requires a complete manuscript, or a partial manuscript and a synopsis. Fiction is rarely sold by proposal unless you're already established as a novelist. A fiction proposal usually just needs an outline or synopsis plus sample chapters -- but only if you're established. If your book is more about narrative vs. content (narrative nonfiction vs. how-to), then agents/editors will want to see more sample chapters.
What about digital books? Is there a different process if you're pitching an e-book?
If you're pitching a traditional publisher, the book proposal follows the same format whether it's a print or e-book. If pitching an e-book, show your familiarity with them by not proposing a ton of illustrations, for example. If you're self-publishing, a book proposal gives you a roadmap for planning your book. It helps you avoid pitfalls early on.
This question comes from Rich McDonald (@biomedicaldude): "I read a book proposal should mimic a movie proposal (i.e., this movie is a cross of 'Harry Potter' and 'Titanic'). True?"
It can help to compare your book to big books that are like it, yes. It helps orient the agents/editors.
This one is from N.B. Carroll (@enbeecee): Has the definition of "platform" changed for non-fiction proposals since online media has gained so much dominance?
Platform is still your ability to reach readers, but your social media presence is now a huge part of your platform. Sometimes it can pay to partner with a co-author if your platform/expertise isn't sufficient.
You host a class on writing book proposals. Can you tell us a little more about it?
My book proposal class starts March 3. Students get instruction and feedback on their proposals. More info: BeYourOwnBookDoctor.com. My class for self-publishing authors helps you plan your book, though you don't need a traditional book proposal.
Whether you're a reporter, blogger, author or other content creator, ProfNet can help you with your search for expert sources. You can send a query to tens of thousands of experts and PR agents, search the more than 60,000 profiles on ProfNet Connect, or get timely experts and story ideas by email -- all for free! Need help getting started? Email us at profnet@profnet.com.