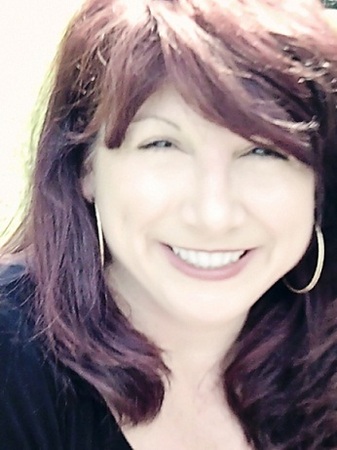 Yesterday, we hosted our latest #ConnectChat, "Do's and Don'ts of Dealing With Reporters." Our guest was Heidi Russell, a freelance writer/editor and ProfNet user.
Russell is a 24-year veteran of the newspaper, AP and magazine arenas. She covers issues affecting the military, real estate, entrepreneurs, culturally diverse executives, and job hunters.
Back in 2011, Heidi wrote what is still one of our most popular posts on ProfNet Connect: bit.ly/rePiP3 In the post, she addressed PR pros who feel they are mistreated by reporters, which is where we got the idea for this chat.
You've had a varied career so far. Do you prefer writing for newspapers, wire services or magazines?
I love all three, but right now, the magazine freelance lifestyle suits my personal life best. If I had to choose one, I do miss chasing politicians around the PA Capitol for the AP. I loved covering politics!
What are some of the publications you currently write for, to give us an idea of your topics?
I write for Military Officer magazine (the publication for @MOAA); New Jersey Realtor (the publication for @NJAR); Pizza Today (@PizzaToday), which is for pizza restaurant owners in the U.S. and Canada; Military Transition News, circulated at military installations for those going into civilian work; and the University of Kentucky's Gatton College of Business & Economics. Their publication for alumni is Transform. I also am a contributor to GX Magazine, which is the official publication for the U.S. National Guard and Reserve.
Does the writing vary depending on the type of outlet you're writing for? Is there a difference in the process?
Well, each publication has a specific niche audience, and stories are tailored to their interests. But otherwise, my method of collecting and presenting information usually follows the same format.
With the departure of journalists away from print media, have you noticed any changes to the quality of traditional journalism?
I do believe there has been a dip in quality of journalism with bloggers who fashion themselves journalists.
What is your biggest pet peeve? What should a PR person never do?
My biggest pet peeve is sending a query and a potential source obviously wants to change the angle of the story.
Do you find that other avenues (e.g., Twitter, Facebook, LinkedIn, Google+) get faster responses than email?
You know, I think it's individual. I keep an open Twitter tab on my computer while researching stories. However, I respond more quickly when I receive an email. The reason I respond more readily to email is because I can glean more details that way about a potential source.
What is your preferred method of contact? Do you ever take calls?
My preferred method is email, but that's because I have more time as a magazine reporter. However, if an editor needs a quick turnaround on a story, phone calls are great. I never will shun a phone call. Freelancers have a little more flexibility than most other people, so phone calls are not a problem for me.
If client feels "entitled" to coverage and a PR person balks regarding follow-up, annoyance lurks. Your take?
Wow, that is really sticky, isn't it? My advice is to tell the client that coverage is never a foregone conclusion. If they insist on a follow-up phone call, tell the reporter that was the case. We always understand that situation.
What is the preferred method of communication when shopping press releases to sources? Are there any common mistakes?
I think the best thing is email the reporter and explain you have a great idea. Preface the press release with an intro.
How do you feel about PR pros and/or experts asking to review the piece before publication?
I hate the request, but some of my magazines agree to the practice. I go with the editor's choice.
What are some things PR people do that you wish they wouldn't?
The biggest mistake I see among PR pros is the attempt to control the reporter's story. They usually do not realize that the reporter is following an editor's guidelines. Another mistake is promising a story source before actually confirming the source's availability. There are times when I receive more than a dozen responses to a query, and I have to select the best sources. So if I select your source, it's a gift. If you then drag your feet on setting up an interview, I'll eliminate you as a source.
How do you feel about email interviews? Do you hate them, prefer them?
That's a really good question! I hate them. It takes away from the spontaneity of the interview. I also tend to eliminate responses to queries if someone tries to answer my questions without agreement to an interview. Email interviews are only a necessary evil if the "journalist" doesn't know what they're doing.
Do you ever open attachments PR agencies send to you?
I would only open the attachment if I received an introductory email from the PR professional first. Think of it like someone coming to your door and asking if they can walk in without introducing themselves.
Let's talk about your blog post (bit.ly/rePiP3), in which you addressed someone who asked why reporters are "rude"? Sooo, why are they rude? ;)
The reporter is juggling spinning plates. If they are rude, it is because of extreme circumstances. The reporter's job is to get information as quickly as possible. If a PR pro impedes that process, we have a problem. Take an example: A PR pro wants a reporter to fill out paperwork for permission to cover an event. This has happened to me. The reporter will NOT play along with this tactic, unless the person being covered is the U.S. president or the royal baby.
Would you use infographs verbatim, or pieces of them if the company logo is on them?
It depends on the magazine. I had one magazine that always used the company logos on everything. Others do not. It just depends.
What do you think is the best way for PR pros to build a good relationship with journalists?
Really, just reach out like a person. Introduce yourself and ask for their area of specialty. Then offer story ideas.
I think part of our jobs as publicists is to deal with occasional rudeness and not make it personal.
I don't want to make excuses for reporters' rudeness. I would say, however, there is usually a big reason for it. As an example, one day on deadline an editor threw a pencil at my head and screamed obscenities. Then my phone rang. So usually the PR person has no idea the reporter is under great stress and isn't thinking about politeness. The abrasiveness is due to newsroom environment.
What do you wish PR people would do MORE of?
I think as long as a PR person is providing info quickly and on the reporter's deadline schedule, that's all we need. Most PR people do not realize the importance of the ticking clock to a reporter.
What is the best advice you would give to someone new to media relations at a PR agency?
Wow, great question! Make friends with the LOCAL reporters who are assigned to your subject area. Most people do not realize the power of a local TV station or newspaper in getting out their message.
How can a PR person get your attention for the first time?
If someone wants to get my attention for the first time, they ask about my roster of clients. I have formed the best relationships when PR people are interested in for whom I write. What happens is that if their source won't fit my story at the moment, I will return to them in the future. There have been times I do not send out a query because I've promised someone they are my first choice for the next story. If a PR pro maintains the relationship -- sends me a "hello" email once a month or talks to me on Twitter -- instant rapport.
Whether you're a reporter, blogger, author or other content creator, ProfNet can help you with your search for expert sources. You can send a query to tens of thousands of experts and PR agents, search the more than 60,000 profiles on ProfNet Connect, or get timely experts and story ideas by email -- all for free! Need help getting started? Email us at profnet@profnet.com.