For someone who studies fantasy sports, Joris Drayer has quite the real-life career. His research shows that fantasy sports aren't just about stats, lineup changes and banter with friends -- they have implications for things like media consumption, as well.
Drayer, a sports marketing professor at Temple University, is currently conducting research into the factors that influence consumers' perceptions of value. His articles have appeared in the International Journal of Sport Marketing and Sponsorship, Sport Management Review, Sport Marketing Quarterly and Sport Management Education Journal, and a paper he co-authored about the differing consumption modes of fantasy football participants will be published in Sport Marketing Quarterly. His 2010 paper on analyzing fantasy baseball motives and mediated sport consumption won the Best Paper Award at the Sport Marketing Association's annual conference.
Drayer was kind enough to sit down with us to answer a few questions about his area of expertise: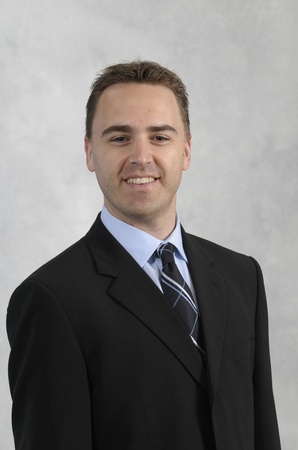 You recently completed a study on consumption modes of fantasy football participants. Can you tell us a bit about what you found?
Basically, we found that, among fantasy players, there are four distinct types of consumers. In this case, we were really focused on media consumption (TV, radio and Internet). The groups were labeled light users, heavy users, fantasy-team dominant consumers, and favorite-team dominant consumers. The creation of these categories was an exciting finding. Once we had those categories in place, we wanted to further explore the attitudinal and behavioral differences between the groups. Again, we had some very interesting results.
First, those people who were classified as heavy users (high levels of consumption related to both their favorite team and their fantasy team) maintained their commitment and loyalty to their favorite team. In other words, playing fantasy sports did not influence their feelings about their favorite team. Playing fantasy was just another outlet for these fans to consume more NFL-related content. Further, while fantasy sports is not negatively influencing favorite team loyalty, players of fantasy sports are consuming the NFL at much higher levels. Indeed, a more detailed look into the consumption behaviors of these four groups indicates that the fantasy-dominant consumer is most similar to the heavy consumer while the favorite-team-dominant consumer is most similar to the light consumer.

Based on the results of this study, it appears that fantasy football is an effective tool in increasing consumption of NFL content without diluting the traditionally strong levels of NFL team loyalty.
What is it about fantasy sports that people enjoy?


Just about all of our research suggests that fantasy sports is just another way for already-passionate sports fans to engage in that sport. So, take your regular NFL fan who watches his/her favorite team every Sunday and buys jerseys, blankets and other team-related merchandise, and give that person a new way to follow the league that is totally new and different. That's fantasy football. If you like the NFL, you want to engage with it in as many ways as possible. Fantasy football provides that opportunity without interfering with one's allegiance to their favorite team.
What is your fantasy sport of choice?


I'm a "baseball guy," so playing fantasy baseball is my favorite, but I'll play just about anything fantasy-related. I've tried fantasy golf, NASCAR, hockey, and so on.
How do you resolve the tension between maintaining allegiance to your favorite teams while owning players on rival teams on your fantasy squads?
For me (and most of our research supports this), following your favorite team is a totally different activity than following the players on my fantasy team. They both represent ways for me to follow a sport, but there's little or no interaction between the two activities for me. They are two parallel tracks of sport league consumption. I try very hard to avoid letting those tracks come together, because it always results in a pretty awful train wreck where I have to strategically root for my team to win within certain statistical parameters, which isn't a very fun way to support your team. For me (and most fantasy players), supporting your team almost always comes first.
How do you think the recent NFL lockout and the current NBA lockout will affect real-life and fantasy sports?
Football really has become America's Pastime, so the fact that their deal got done without interfering with any games will only help the league cement this position. Fantasy football is big business as well, so providers of fantasy football-related products and services were quite relieved to see a deal get done.
The NBA, on the other hand, is in real trouble, as it looks like games are likely to be cancelled. While the NFL has remained consistently popular over the years, the NBA has seen considerable fluctuations in attendance and TV ratings from year to year. I certainly can't predict how sports fans will respond to a cancelled or shortened season. I can say that most fans aren't particularly sympathetic to the plight of owners or players.