If you haven't checked out the Blogs section of ProfNet Connect lately, you're missing out on some really great posts. Here's a link to some of last week's most popular blog posts:
How to Run a Successful Blog. We recently hosted a Twitter-based chat featuring Jayme Soulati, president of Soulati Media Inc. and an award-winning blogger, author and speaker. During the chat, Soulati discussed how to run a successful blog, the best tools and practices for marketing and promoting a blog, and other helpful information every blogger should know: bit.ly/15O1SMb
Angie's Social Media Angels: Look Good Feel Better. With all of the negativity on social media, it's nice to find people whose words are uplifting and positive. Twice a month, we spotlight a person or organization that is making an impact on their followers by using social media as platform. The latest column shines a light on Look Good Feel Better, a free, national public service program that helps women cancer patients improve their appearance and self-image by teaching them hands-on beauty techniques to manage the appearance side effects of chemotherapy and radiation treatments: bit.ly/1aRqFEJ
The Author's Role in Press Release Optimization. Search engines' focus on on-page content puts a lot of responsibility on the author of the content. In fact, the content itself plays the most significant role in ultimately generating results. Sarah Skerik, vice president of content marketing for PR Newswire, looks at the role that content authors play in the optimization equation: bit.ly/1cmZY8Q
Holding Large Conversations Online. Social Media Club NYC recently hosted a meeting about all the ways to hold conversations online, from Facebook Groups to Google+ Communities and Twitter chats. The panel included Peter Bordes, founder and CEO of Internet Media Labs, and Meghan Peters, community manager for Mashable. You can read highlights here: bit.ly/19pbowu
Blog Notes: Journalism, Religion and Transit Blogs. As PR Newswire's media relations manager, Christine Cube comes across great blogs that cover a wide variety of topics and interests. Each week, she offers brief profiles of blogs you might not have heard of but that might offer pitching opportunities for your clients. This week, she shares reviews of a few journalism, religion and transit blogs: bit.ly/10gsxm2
How Writers Can Break Into the Corporate Market. With the popularity of content marketing on the rise, more and more companies are turning to freelance writers. In a recent Twitter chat, writer Susan Weiner discussed the ins and outs of how writers can break into the corporate market: bit.ly/YYUGe0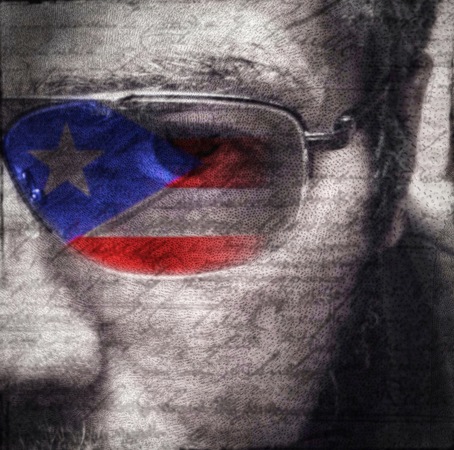 Photojournalism in 2013. Photographers have captured images of historic moments in world history: WWII, Vietnam, the fall of the Berlin Wall, Sept. 11 and countless other events. In 2013, the life of a photojournalist is much different than it was years ago. For our next #ConnectChat, Ricky Flores, a photojournalist for The Journal News in Westchester County, N.Y., will discuss the challenges facing today's photojournalists, how to start a career in photojournalism, the changing media landscape as it affects photography departments nationwide, and much more. Details here: bit.ly/126F0Gj
The Q&A Team: The Role of Humor in Journalism. In the latest Q&A Team post, four experts from the ProfNet community share their expertise on the use of humor in writing, along with some examples and what to do is the humor is considered offensive: bit.ly/11Jt4Jm
The PR Pitch: A Skill That Matters More Than Ever. An article Ragan's PR Daily ran recently titled, "Is the Traditional PR Pitch Dead?" flirted with the notion that it's possible to practice PR without pitching media and bloggers. The author, Rachel Farrell, concluded that social media is a path to news, not a replacement for it, and that pitching thought leaders and those who shape opinion is still a good idea. The art of the pitch still matters. Sarah Skerik, vice president of content marketing for PR Newswire, goes a step further and says that the pitch has never been more important to PR than it is today. See if you agree: bit.ly/14GaK9f
What were your favorite blog posts last week? Which ones did you find most helpful/interesting?
Whether you're a reporter, blogger, author or other content creator, ProfNet can help you with your search for expert sources. You can send a query to tens of thousands of experts and PR agents, search the more than 60,000 profiles on ProfNet Connect, or get timely experts and story ideas by email -- all for free! Need help getting started? Email us at profnet@profnet.com.