We've seen some really fantastic blog posts on ProfNet Connect this year, from both ProfNet staffers and outside contributors. Here's a list of the top ones from 2014:
Pitching to Small-Business Reporters. Small-business reporters from Crain's New York Business, Inc. magazine, SmallBizTechnology.com, MSNBC's "Your Business," and The New York Times shared what they are looking to cover in each of their outlets: prn.to/MP8x6p
15 Tips for Creating the Perfect Headline. The first thing most readers notice is the headline of an article, blog post, press release, etc. It is important to catch the reader's attention and persuade them to continue reading. Experts from the ProfNet community share their tips on creating the perfect headline: prn.to/1p0sXHN
Top 10 Mistakes Every Author Should Avoid. As any author discovers, there's plenty of free advice out there for what they should -- and shouldn't -- do when publishing a book. Penny Sansevieri, president and CEO of Author Marketing Experts, shared her top 10 list of mistakes authors should avoid at all costs: prn.to/1pO3Olg
Media 411: Ways Journalists Can Use Twitter. Everyone loves a top 10 list. This post shares the top 10 ways journalists can and should use Twitter: prn.to/Oqx2HS
The Ins and Outs of Op-Ed Writing. Op-ed pieces have their own structure, length, voice, etc. Knowing how to merge your opinion with factual information is an important part of writing your op-ed piece and attracting readers to your story. Jennifer Finney Boylan, author, speaker, and writer for New York Times Opinion, shared her tips for turning op-ed pieces into compelling stories and pitching them to major publications: prn.to/1qaURnL
It's Never Too Early to Get Coverage on Morning News Programs. Chicago's morning news shows air earlier and earlier, and local producers have to fill a combined 15 hours of news each morning. However, that doesn't mean they are an easy sell, since these decision-makers tend to reject 98% of ideas they receive. What separates stories that air from those that don't? Producers at the top morning TV shows share their tips: prn.to/1lrajcT
Pitching to the Medical/Health Beat. Health and medical reporters and editors from Dr. Oz The Good Life, MedPage Today, Wall Street Journal and Veria Living Live shared details on what they look to cover in each of their outlets and some things to keep in mind when pitching your clients to their publications: prn.to/Pnm9qX
Five Updates to the 2014 AP Stylebook. The Stylebook is full of tricks and treats for writers as they peruse the newest edition of the journalistic-writing reference to keep their prose perfect. Packed with updates that have caused uproars from many linguists to some that have reflected the always-adapting English language, navigating the more than 500-page guide doesn't have to be frightening. Here are five of the most important updates, courtesy of Steve Vittorioso of InkHouse Media: prn.to/1s0ag7j
Journalist Spotlight: Amir Khan, U.S. News & World Report: Amir Khan, a health and wellness reporter for U.S. News & World Report, covers a variety of health topics, including health technology, diet and nutrition and fitness, all with an eye towards helping consumers make the best possible decisions about their health. Here's what he looks for from PR pros: prn.to/1pkZAP9
PR Newswire's Media Moves: Each week, PR Newswire posts its weekly audience research newsletter, PR Newswire's Media Moves. The newsletter is chock-full of media news and job changes. You can view all the issues here: prn.to/1AZtBfK
Ok, I know I said this was a top 10 piece, but there were SO many good articles, I decided to throw in a few extras:
Protecting Yourself as a Freelance Writer. It's important for freelancers to be able to generate new story ideas, but it is as equally important for freelancers to know how to protect their own work. Randy Dotinga, freelance writer and vice president of ASJA, discussed what freelancers should look for in a contract, the meaning of copyright, and more: prn.to/1mhG9ch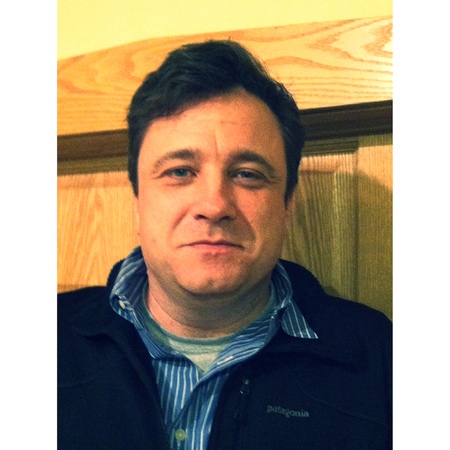 Journalist Spotlight: Mark Guarino, Christian Science Monitor. Mark Guarino is a staff writer that covers national news and culture out of Chicago for The Christian Science Monitor. He also contributes on various topics to many other publications, including Reuters, Salon, Chicago Tribune, Chicagon Sun-Times, New York Magazine, Agence France-Press and many others. He shared what he looks for in pitches from PR pros: prn.to/1dGQ7f6
ASJA 2014: Recapping the Recaps. The American Society of Journalists and Authors hosted its annual conference earlier this year, and we posted recaps of a few panels we were able to attend. Here's a link to all of them: prn.to/1nKBwbD
Want to see more? Check out the Blogs section of ProfNet Connect to view all of the blog posts from this year, and keep an eye out for some great ones coming in 2015. Happy new year to all!
Whether you're a reporter, blogger, author or other content creator, ProfNet can help you with your search for expert sources. You can send a query to tens of thousands of experts and PR agents, search the more than 60,000 profiles on ProfNet Connect, or get timely experts and story ideas by email -- all for free! Need help getting started? Email us at profnet@profnet.com