No company is immune from a crisis – it can happen at any time to any brand. How the company handles the crisis will dictate whether the brand survives.
For our next #ConnectChat, branding expert Karen Post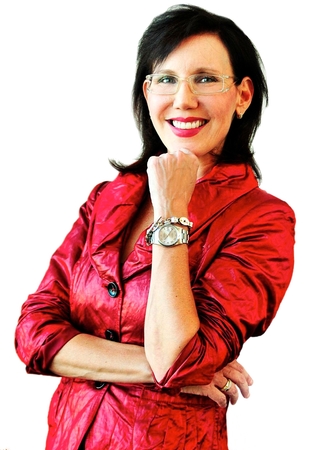 (@BrandingDiva) will share the strategies that will protect your brand against a crisis, and how a "brand gone bad" can rally in the face of disaster.
The chat will take place Tuesday, Feb. 14, from 3 to 4:30 p.m. EST on Twitter. To join the chat, just follow the #ConnectChat hashtag to view all updates from @BrandingDiva, @ProfNet and the rest of the chat participants. We'll start off the chat with a few questions to get the conversation going, but feel free to jump in at any time.
If you do not have a Twitter account or won't be able to make it to the chat, you can find a recap on ProfNet Connect the following day. To view past #ConnectChat recaps, click here.
About Karen Post
Known as the "The Branding Diva," Karen is the author of two books, "Brand Turnaround: How Brands Go Bad and Return to Glory" (McGraw-Hill 2011) and "Brain Tattoos: Creating Unique Brands That Stick to Customers' Minds" (AMACOM 2004).
Since 2000, Karen has led Brain Tattoo Branding, a firm that provides creative and strategic services to start, grow and manage brands. She is also a sought-after speaker who addresses global audiences, and was the first female American speaker to address the Saudi Arabian Airlines national conference in 2011.
Karen started her first business at age 22, and built two successful companies -- an award-winning ad agency and a legal communications firm specializing in high-stakes litigation. Throughout her career, her work has benefited diverse industries, from startups to Fortune 500 companies, including Albemarle, ACNielsen, Choice International, Cox Cable and Media, Saudi Arabian Airlines, Chevron, Johnson & Johnson, Bank of America, Xerox, Sara Lee, Pepsi, and Procter & Gamble, along with many emerging businesses, trade associations, professional athletes, entertainers and politicians.
Karen is a regular branding commentator on FOX TV and has been featured in other business and marketing outlets, including FOX, NBC, Bloomberg TV, CBS's "Early Show," New York Times, New York Post, Fast Company, Miami Herald, Boston Globe, Financial Times, Entrepreneur, Success Magazine and NPR.