It's my favorite time of year -- time for all the "best of 2015" lists. We had a lot of fantastic content on ProfNet Connect this year, but we know you've been busy and might have missed a few posts here and there. So, to recap the year, here are the top 10 blog posts of 2015:
Pitching to National Morning and Daytime TV Talk Shows.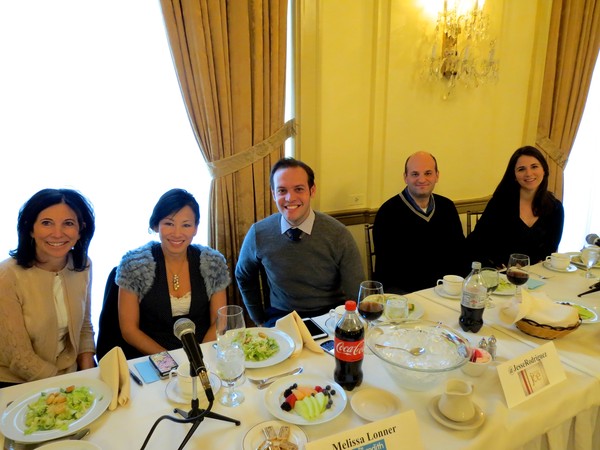 The Publicity Club of New York held a fantastic panel luncheon featuring some of the most prominent journalists in daytime television: Debbie Kosofsky, senior producer (food), "Today"; Melissa Lonner, senior talent executive, "The Meredith Vieira Show"; Jesse Rodriguez, senior producer, "Morning Joe"; Carl Leibowitz, booking producer, "Wake Up With Al"; and Sarah Kunin, senior producer, "Good Morning America." Here are some highlights from the luncheon: prn.to/18XWmzK
How to Turn a Reporter off With Just Five Words. If you were on Twitter in mid-August, you might have seen tweets with the hashtag #sourcefromhellin5words. The brainchild of Linda Formichelli, co-founder of The Renegade Writer and UsefulWritingCourses.com, the hashtag gave writers the opportunity to share five-word phrases that make them never want to interview a source again. We put together a roundup of some of the top phrases shared by writers: prn.to/1KtQR70
Using Social Media to Land Writing Gigs and Make Money. As writers become more familiar with multimedia storytelling, social media has developed into a powerful tool to gather an audience and promote content -- that is, if you know how to use it. At the ASJA Writers Conference, five journalists shared their experiences with social media and how they use it to their advantage: prn.to/1AZSx4q
A Behind-the-Scenes Look at Google News Lab. Realizing that ways of creating and sharing news changes constantly, Google released News Lab, an online network that aims to connect journalists with programs, data and other resources to aid in their reporting. We sat down with Daniel Sieberg, head of media outreach with Google News Lab, to find out more: prn.to/1E7FeG1
Pitching to National and Local Morning Talk Shows. The final Publicity Club of New York panel luncheon of 2015 featured some of the top producers in national and local morning talk television: Siobhan Schanda, supervising talent producer, "The Wendy Williams Show"; Jessica Cohen, senior producer, "Good Day New York"; Scott Easton, producer, "Live with Kelly & Michael"; and Marcia Parris, senior producer, "PIX Morning News." You can read highlights from the luncheon here: prn.to/1XWYIGx
A Conversation With CNBC's Kerima Greene. What does it take to get your brand, story or executive on TV? Is it magic, luck or actual hard work, and does it have to be tied to a big trend or news of the day? Today on ProfNet Connect, Elizabeth Yekhtikian of InkHouse shared her conversation with Kerima Greene, Senior Talent & News Producer for CNBC's "Power Lunch": prn.to/1Ja24ic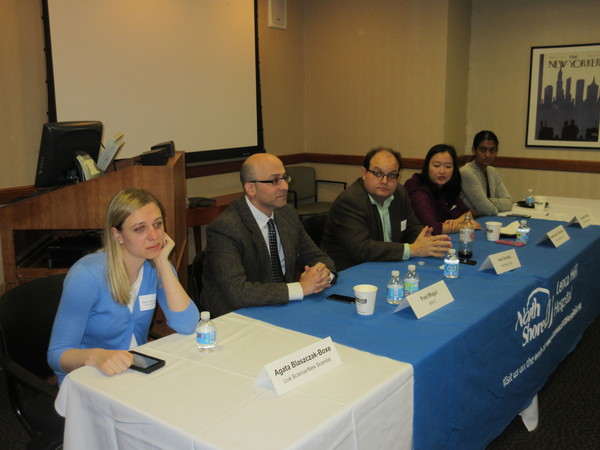 Meet the Media: Medical/Health Reporters. The Healthcare Public Relations and Marketing Society of Greater New York held a panel discussion with medical/health care reporters and producers from WNYC, Medpage Today, CBS Evening News, Wall Street Journal and more. The panelists discussed the beats they cover, how they choose certain stories, the best ways to work with them, and much more: prn.to/21M6KS4
There's No Place Like Newsrooms for the Holidays. Contrary to popular belief, all the media wants for Christmas is a public relations pitch. That may be a bit of an overstatement, but reporters, editors and producers staffing the newsroom for the holidays generally welcome a good lead on a unique story idea. That's particularly true as hard news often slows to a trickle despite all the hustle and bustle of the season. Here are a few tips for a successful holiday pitch strategy: prn.to/1OTWO3F
8 Writing Tools for Faster, Professional Content. Today's content cycle moves at breakneck speed, and a writer's mind is never at rest. Fortunately, there are tools available that make the writing process easier every step of the way, from jotting down notes and editing, to finding sources and multimedia. Here are some of our favorites: prn.to/1RHxdtz
Journalist Spotlight. There are a lot of articles out there on what PR professionals should and shouldn't do when pitching the media. Each month, via our Journalist Spotlight series, we find out straight from the journalists themselves. This year, we caught up with Sean Powers of Georgia Public Broadcasting, Mike Fitzgerald of the Belleville News-Democrat, Laurie Mason Schroeder of The Morning Call, Thomson Reuters' Melissa Sachs, George Putic of Voice of America, and more. Check out all of this year's Journalist Spotlight posts here: prn.to/1IyKzIV
Want to see more? Check out the Blogs section of ProfNet Connect to view all of the blog posts from this year, and keep an eye out for some great ones coming in 2015. Happy new year to all!
Whether you're a reporter, blogger, author or other content creator, ProfNet can help you with your search for expert sources. The best part? It's easy and free! Send a query to tens of thousands of experts and PR professionals in the ProfNet network.