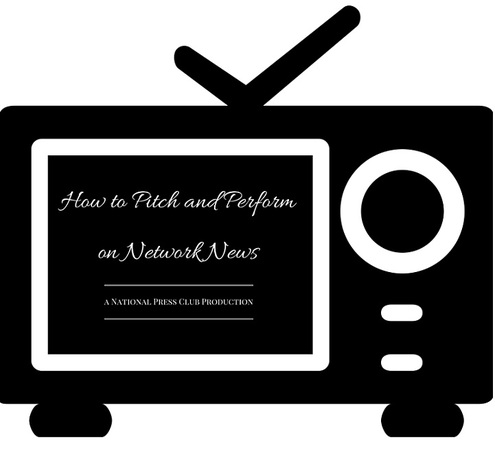 Becoming a panelist on TV is not easy, but there are strategies you can use to increase your chances of reaching the right producers – and to showcase your skills and be featured again.
Here are eight quick tips for getting on TV, courtesy of Stephanie Tsoflias Siegel, founder of Reel Media Group:
1) "Don't suck!" Having a good on-camera presence doesn't come naturally to everyone and you have one shot, says Tsoflias Siegel. Practice your skills and learn as much as you can about what producers are looking for.
2) Set up a Google Alerts using keywords that will show up in stories you can speak to. For example, if you're a pain specialist, set up an alert with words like "pain," "medicine," and "chronic." This way, you'll get an alert when relevant stories pop up in Google News and you can pitch yourself in a timely fashion.
3) Have knowledge to talk about timely, topical stories. Make sure you stay on top of the news and what is going on in your industry.
4) Embrace the power of social media. Most, if not all, producers are on social media. If you haven't yet embraced the most popular platforms, now is the time to start.
5) Know the balance of fact and opinion, and utilize both on-air.
6) Make friends with TV folks. Attend industry networking events. Connections go a long way.
7) Learn how to speak in powerful soundbites, and know when to pause for follow-up questions.
8) Give producers the problem and a solution.
Tsoflias Siegel will join other panelists -- including producers from CBS, political pundits, media bookers, and more -- at a workshop being hosted by the National Press Club in Washington, D.C., on Friday, Jan. 8, on "How to Pitch and Perform on Network News." The panel of industry influencers will share do's and don'ts on pitching story ideas, performing on TV, and how to reach them. After the panel discussion, participants will answer mock interview questions and will shoot a two-minute demo tape.
ProfNet users are being offered a registration discount of $75. Just use "ProfNet" as your coupon code when registering. Full event info here: tinyurl.com/ng67755
Whether you are an expert who wants to be featured as a guest, or a TV producer (or other media professional) looking for guests, ProfNet can help you. Find out more at www.profnet.com or send a request for experts here: Send a query.