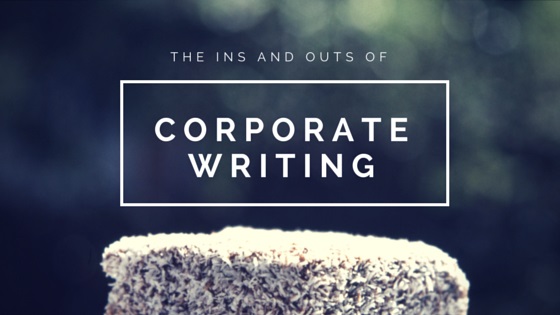 Content is still king, and with the number of traditional media outlets shrinking, freelancers are turning to non-traditional outlets, such as content marketing websites, for writing opportunities. But writing for corporate publications is not identical to writing for news publications. There are a lot of variables to consider.
We recently spoke with Matt Villano (@mattvillano), a freelance writer and editor who frequently works with corporate clients, to find out how he finds corporate writing jobs, what writers should consider before taking a gig, how to best work with corporate clients, and more.
Villano has been writing and editing for more than 18 years. In that time, he has penned traditional journalism articles for publications such as The New York Times, Wall Street Journal, TIME, Sunset, Backpacker, and Entrepreneur, to name a few. He covers everything from travel and family travel to business, technology, parenting, and gambling.
Villano also has written and edited content for corporations and nonprofit organizations, including BSR, Software Secure, Dell, Comcast, and others. He currently serves as senior editor of the Expedia Viewfinder, an original travel content blog from Expedia; and Sonoma editor of Napa Sonoma magazine. He has updated and/or edited more than a dozen guidebooks, including nine different books about Las Vegas. He also blogs about family travel at Wandering Pod, and sits on the board of the Family Travel Association.
Matt, how did you get into corporate writing?
I have a Bachelor of Journalism degree from Medill School of Journalism. I started freelancing and wanted more money. Newspapers and magazines only pay so much (which is not a lot), so I started pitching companies.
I started corporate writing by pitching companies I loved, like Jamba Juice, then branched out from there. Today, I have about 10 corporate clients in any given month (give or take a few). Corporate clients comprise about 40 percent of my workload and 75 percent of my income.
So the pay is better, right?
Generally speaking, corporate works pays 2-5 times what traditional journalism pays, sometimes even more. Expanding my freelancing business into corporate writing was an example of diversification. You cannot succeed as a freelancer without diversifying your business. Read more: qub.me/bNUWs5
Besides paying better, what are some of the benefits of corporate writing?
More pay is a big one, for sure. I earned six figures in 2014 and more than half of that was from corporate work. Another benefit of corporate writing: breadth of perspectives. It's a great exercise to write in someone else's voice. Yet another bonus of corporate writing: being part of a team. Sometimes freelancing can get lonely! The final benefit of corporate writing: It often is very flexible in terms of hours. I do most of mine after 10 p.m.
How is writing for corporations different from writing for news publications?
There are lots of differences. The biggest one is that traditional journalism is objective, while corporate writing is subjective. In traditional journalism, it's all about your voice; in corporate writing, it's all about company's voice (and point of view). When writing for news pubs, you usually have one editor; in corporate writing, there usually are 3-4 decision-makers on content. Finally, the news cycle is very quick, while corporate content cycle can be verrrrrry loooooong.
What might some writers not realize about corporate writing?
Hands down, it's this whole write-in-the-corporate-voice philosophy. That's a lot harder than most people think. Corporate writing also is more strategic than traditional journalism. Every piece of content fits into a bigger picture. Also, corporate clients usually are very happy to work with professional writers and give a lot more love than traditional editors.
Any negatives to writing for corporations? Any lessons you've learned along the way?
The biggest potential landmine, of course, is ethics. It's important not to double-dip and write about companies you write for. Ethical constraints could be perceived as a negative. My philosophy: Be open and honest, and everyone wins. Another potential negative: Politics. Let's face it, corporations have them. When you do corporate work, you must deal.
Do you tell traditional media clients that you also do corporate writing, or only if a possible conflict of interest comes up?
I'm open and honest about my corporate writing clients when that part of my business is relevant. Also, I make no secret about my corporate writing and the fact that I believe in it. See: qub.me/NIYl6s
If someone's trying to break into the corporate writing market, what's the first thing they should do/consider?
The first thing any aspiring freelancer should do is build a website. Website = online portfolio, brand platform.
If you want to break into corporate writing, find companies with which you identify and familiarize yourself with their content. Once you see what kinds of content your target companies produce, you can tell what kinds of content to pitch.
It's also important to target companies in which you believe. If you are anti-gun, for instance, don't pitch a shooting range. Generally speaking, when I cold-pitch new companies, I request an informational interview, which is a great forum to a) gauge the needs of the company, and b) prove you've done your homework.
Who is the informational interview usually with?
Target communications/marketing managers for informational interviews. A dirty secret: They all need writing help.
For what it's worth, if you get the interview, show up clean and on time, and offer to buy coffee/tea/lunch.
What's the best way to find corporate writing gigs?
The best way to find corporate writing gigs is to do old-fashioned research: Study companies; track down managers; reach out. Another great way to find corporate writing gigs: in-real-life networking at conferences. Bring samples! Finally, if you've worked as traditional journalist, you know people in the corporate world. Work those connections -- hard. If you're on the PR side and you need writing help, reach out to journalists you know and respect and trust.
How do you market yourself as a corporate writer when some of the writing is without a byline?
Sometimes it's challenging to say, "I wrote this!" when your work has no byline. That's where references come in. Another challenge of marketing corporate work: Some of the stuff might be under NDA. Always ask clients before you share. I have some stuff on my website (whalehead.com). Beyond those PDFs, I provide samples upon request.
Whether you write for traditional media outlets or corporations, ProfNet can help you with your search for expert sources and "real people" interviews. All you need to do is fill out a quick form telling us what you're looking for, your deadline, and how you want to be contacted, and we'll send it to the appropriate experts in our network. The best part? It's free! Get started here.