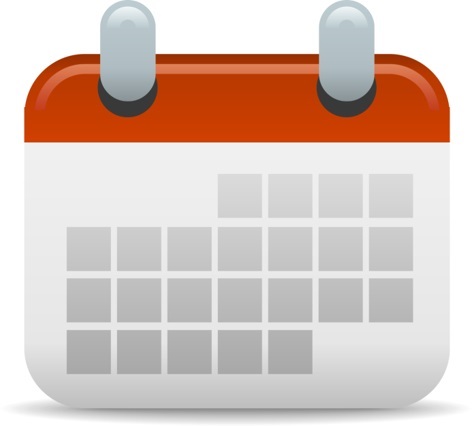 Here are a few events from around the PR and media worlds that are coming up over the next few weeks. Have one you'd like to add? Email us the details and we'll include it in our next post.
Event: Spring Networking Event
Host: NJ CAMA
Date: April 14
Location: New Jersey
Summary: The event will allow communications colleagues from around the region to mingle and make new business connections.
Complete event info here.
Event: NovaCOM '15: What's New/What's Next in Communication and PR
Host: Rutgers School of Communication and Information
Date: April 17
Location: New Brunswick, N.J.
Summary: NovaCOM '15 is a networking and professional development experience for students, faculty, and industry professionals from PR firms and agencies, corporations, nonprofits, the media and academia. NovaCom '15 will provide you with a unique opportunity to hear and experience "What is New" and "What is Next" in terms of latest and future trends, strategies and tactics in the communication and PR worlds.
Complete event info here.
Event: 2015 Spring Conference
Host: Society of Professional Journalists
Date: April 17-18
Location: Hempstead, N.Y.
Summary: This day-long professional development meeting brings area journalists, students and journalism educators together in one place to hear from industry experts on a wealth of topics. Other dates and locations are also available.
Complete event info here.

Event: From Starting up to Standing out: Case Studies From Success Entrepreneurs
Host: IABC Detroit
Date: April 23
Location: Birmingham, Mich.
Summary: This panel discussion will provide valuable insights on starting a business, growing an existing business, and generating new business. Panelists will also hit on making the most of networking, as well as how to handle the business end of your business. Learn what to look for and what to look out for when you're the boss.
Complete event info here.
Event: 20th Annual Senior Corporate Communications Management Conference
Host: The Conference Board
Date: April 23-24
Location: New York
Summary: In the world of communications, it's always something, but to be successful in corporate communications, you need to know what that is so you can prepare and use it to your and your organization's advantage. This conference is designed to identify trends and activities that are shaking the foundations of communications as it is practiced today, and help prepare you -- both personally and professionally -- for the world you'll find yourself in, sooner than you think.
Complete event info here.
Event: 2015 All-Star Communications Workshop
Host: IABC Pacific Plains Region
Date: April 27-28
Location: Minneapolis
Summary: Agenda: "Become an All-Star Storyteller" with Ann Wylie, "Home Run Digital Communications" with Shel Holtz, "Major League Communications Strategy" with the Minnesota Twins' Kevin Smith, plus an optional networking event as the Minnesota Twins take on the Detroit Tigers at Target Field.
Complete event info here.
Event: Understanding Influencers
Host: PRSA Cincinnati
Date: April 29
Location: Cincinnati
Summary: How do you engage a blogger? How do you pitch an idea to an online influencer? How can you control what they are going to write? Nathan Engels, senior engagement strategist for Northlich and an online influencer himself, will lead a Q&A panel discussion with seven bloggers from around the community. With over 1 million monthly unique visitors combined, this group knows how to captivate an audience.
Complete event info here.
Event: Annual Writers Conference
Host: ASJA
Date: April 30 - May 2
Location: New York
Summary: ASJA's Annual Writers Conference is the premier event for professional and aspiring freelance writers, featuring three days of educational content about the art and business of independent nonfiction writing. This year's keynote speaker is Jennifer Finney Boylan, author of 13 books and a contributing opinion writer for The New York Times op/ed page.
Complete event info here.
Event: 2015 IRE Conference
Host: IRE
Date: June 4-7
Location: Philadelphia
Summary: The best in the business will gather for more than 150 panels, hands-on classes and special presentations about covering business, public safety, government, health care, education, the military, the environment and other key beats. Speakers will share strategies for locating documents and gaining access to public records, finding the best stories and managing investigations. Join the discussion about how to practice investigative journalism in print, broadcast, Web and alternative newsroom models.
Complete event info here.
Whether you're a reporter, blogger, author or other content creator, ProfNet can help you with your search for expert sources. Send a query to tens of thousands of experts and PR agents to find an expert you can quote on virtually any topic. The best part? It's free! Start your search now: Send a query