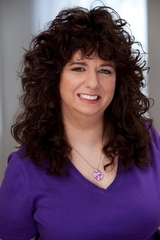 You don't have to be a humorist to inject a little humor into your writing. And even if you don't consider yourself a funny person, there are tips and tricks you can use to make humor work for you.
For our next #ConnectChat, Michele "Wojo" Wojciechowski, an award-winning freelance writer, author and humorist, will share her advice for adding humor to your writing.
The chat will take place Tuesday, Aug. 5, from 3 to 4:30 p.m. EDT on Twitter. To participate in the chat, just follow the #ConnectChat hashtag to view all updates from @TheMicheleWojo, @ProfNet and the rest of the chat participants. We'll start off with a few questions to get the conversation going, but feel free to jump in with your own questions at any point.
About Michele "Wojo" Wojciechowski:
Since she was a kid, Wojo has been funny. She began by telling her first jokes, which she read on Dixie cups, then moved onto impressions of Vinnie Barbarino from the '70s show "Welcome Back, Kotter." When her aunts and their friends began to pay her quarters to do this, a professional comic was born. She even gave a commencement speech at her kindergarten graduation. Seriously.
Today, Wojo is a national award-winning freelance writer and humorist who writes the humor column "Wojo's World." Her humor book, "Next Time I Move, They'll Carry Me Out in a Box," won a 2013 Outstanding Book Award from the American Society of Journalists and Authors. She is a weekly contributor to Parade.com, writing about people in the comedy world. In addition, her writing has appeared in Reader's Digest, Los Angeles Times Magazine, Family Circle, Boys' Life, BaltimoreSun.com, Chicago Tribune's RedEye.com, PT in Motion, Maryland Life, Baltimore magazine, Baltimore's Child, countless college and university alumni magazines, and many other publications and websites in the stratosphere.
Besides writing for publications, Wojo writes and performs standup comedy, including at the 2014, 2012, 2010, 2008, and 2006 Erma Bombeck Writers' Workshops (she is the only comic to have performed in every Erma Comedy Show), Ryan's Daughter (in NYC), The Baltimore Comedy Factory, E.M.P. Collective Theater, restaurants, coffee shops, street corners, and other places where she wouldn't get arrested. In 2013-2014, she wrote, produced, and performed in "Stand Up and Laugh," a monthly improv and comedy show at Sully's Comedy Cellar in Baltimore. Most recently, she headlined the all-female comedy showcase, "Funny Like a Fox," in Washington, D.C.
Since giving her first speech at age six, Wojo has loved public speaking. She has spoken on the humor panel at the annual conference of the American Society of Journalists and Authors many times (including in 2014) and was a faculty member and speaker at the 2012 Erma Bombeck Writers' Workshop. She also speaks to business groups and has assisted many with her humorous and informative talks covering publicity, marketing, getting over the fear of public speaking, adding humor to your life and business, the role of humor in journalism, and many others.
You can check out her work on her website, WojosWorld.com.