A good public relations agency can help a law firm increase its brand recognition, manage its image, position its attorneys as thought leaders, and bring in new clients. Law firm PR does have its challenges, such as working in an industry with many rules around ethics and confidentiality, but lawyers have good stories to tell and the work can be both intellectually and professionally rewarding.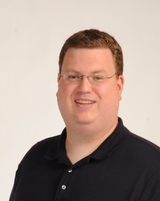 In our latest #ConnectChat on Twitter, Kevin Aschenbrenner, senior vice president for public relations at Jaffe, a full-service marketing and PR agency serving the legal industry, discussed his experience as a PR pro working with law firms.
A 15-year veteran of legal PR, Aschenbrenner has represented several of the country's largest law firms, as well as leading midsize firms, smaller boutiques, legal vendors and legal associations. He provides clients with a broad range of PR services, including strategic media relations, crisis communications, content marketing, and social media.
Following is a recap of the conversation:
What does your typical day look like?
Like for most people in PR, no day is typical. But, my day revolves around supporting my clients. It probably starts with clearing out my inbox, a little media review to keep tabs on trends, some follow-up on pitches, and then a brainstorming call with a client, active pitching, some social media. Writing, too. What I love about legal PR is that no day is the same.
What's the biggest challenge in doing PR/marketing for law firms?
One challenge is that we work with an industry that is governed by ethics rules and confidentiality. Another is that our clients are very busy. Most attorneys work long hours, and their time is valuable.
How do you overcome/work around that?
Technology, for one. When I started, websites were this new-fangled thing. Many lawyers weren't sure they'd need one. An interview for an online publication was also a harder sell. Lawyers wanted to be quoted in print. Today, of course, they realize that online has so many benefits.
The tools we use have also changed. I love that we now have media databases that put info at our fingertips. When I started, we had those big Bacon's tomes that were out of date as soon as you ordered them.
Of course, the media has changed, even in the legal media sphere. Changes. Consolidation. Trying to adapt to new realities. And, more and more attorneys are becoming comfortable with blogging, social media, etc.
What hasn't changed?
It's still about telling a good story. Ultimately, that's why we do what we do. We're storytellers.
And, working in legal PR, we are lucky to have so much information and knowledge in our clients. I know people think legal stuff is dry and boring. (Ok, it can be. Have you ever read a Supreme Court opinion?) But, a lot of that can be translated into stories that have an impact on business, politics, the way we live and work.
That's what I love about law firm PR. I get to play with such cool concepts, make them relatable. And, ultimately, I'm still playing the role of a connector between my clients and the broader market.
Is there a specific type of media (print, trade, etc.) that you deal with more often for legal PR?
It's really what best serves the client. It flows from a client's target market. For many lawyers, that's in-house counsel -- the attorneys who work inside companies. Sometimes they're best reached with a Wall Street Journal hit, or a legal or industry trade. It depends on the story, too.
Do you handle PR issues for smaller firms differently than for larger firms?
The work and tactics are the same whether it's a large or small firm. Larger firms tend to have in-house marketing people with whom we partner. I love making in-house marketers look like stars. For smaller firms, we may act as their marketing folks. In the end, we work with clients in a way that's the most supportive for them, large or small.
What about social media and legal PR? Do all social media platforms work for law firms?
For many lawyers and law firms, social media can seem like the Wild West: uncontrollable and a little freaky. I once sat in on marketing committee meeting and asked if they had a social media policy. Reply: "If we have one, they'll do it"!
For lawyers just getting started, I usually recommend LinkedIn first. It's a more controlled environment that also lets you learn the ins and outs of social media. We work on their profile, talk about engaging others, etc. Once they're comfortable, then maybe we check out Twitter or Google+. I don't usually recommend Facebook for lawyers or law firms. Just not the right audience IMHO. But, it's not a hard-and-fast rule. For some firms it might make sense to use Facebook, particularly for alumni and staff.
Many lawyers have also found their social media niche in blogging. It's a great tool -- and gives me raw material for pitches. I very often get good pitch material from a client attorney's blog -- often things they've forgotten to tell me about.
What are some of the regulations related to social media accounts for law firms? Is there certain info that can't be disclosed?
Each state bar sets their own rules, and some states are stricter than others. Florida, for example, is probably the strictest, followed by California. Technically, for example, tweets should include full name, firm name, location, and a disclaimer. That leaves very little room for actual content. I don't think most firms follow that exactly, but it's an example of how strict it can be.
Then there is the issue of what you can disclose on social media. The same rules apply in terms of ethics and confidentiality, which is why it's hard to establish a "persona" behind a law firm Twitter account. But there are many effective lawyer tweeters.
We always recommend knowing the strictest state bar rules and then working out your strategy from there.
On a lighter note: What do you like most about working in legal PR?
I enjoy the intellectual challenge. I learn something every day. My morning could be spent on IP; my afternoon on tax. I'm a writer, so taking complex concepts and turning them into pitches that will pique interest is a lot of fun. I do crisis work, too, and that always keeps me on my toes.
I also have great colleagues. I'm not sure people know this, but Jaffe is virtual -- we all work from home. I'm based in Victoria, B.C., Canada. I get to do interesting work from the best place on earth to live.
What advice would you give to someone who would like to go into legal PR?
Understand that legal PR is its own kind of PR. Our clients are in a unique business that takes some understanding.
You need a solid foundation in PR basics, plus the ability to deal with complicated topics and issues. Writing skills are also a must.
We are in a position of trust with clients. You may not be client-facing right away. We do introductions carefully and slowly.
Legal PR can be stressful and time-sensitive, so you need to be able to roll with things.
You don't have to be a lawyer to do legal PR. I'm not. Some people are. You do have to learn how to read legal documents, though, such as lawsuit complaints, opinions, rulings. There are tricks. Often the introductory and conclusion paragraphs have the details you need for a pitch.
The job also has a steep learning curve. Lawyers expect a lot of the people who work for them. You need to demonstrate you've got the chops. When in doubt, drop "prosecution history estoppel" into a conversation with an IP attorney, and you're golden. ;-)
Whether you're a reporter, blogger, author or other content creator, ProfNet can help you with your search for expert sources. Send a query to tens of thousands of experts and PR agents, or get timely experts and story ideas by email. Both are free! Need help getting started? Email us at profnet@profnet.com.