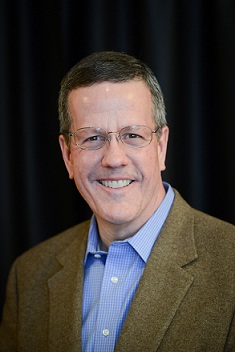 Every two weeks, ProfNet hosts #ConnectChat, a Twitter Q&A on topics we think our audience will find useful and timely. For our latest #ConnectChat, we invited NIRI's Jeffrey Morgan to share his insight on disclosure and Regulation FD (Reg FD).
Morgan has been president and CEO of NIRI since January 2008 and is responsible for defining and executing a plan to maximize member value in the areas of advocacy, education, information and peer-to-peer networking. He is charged with achieving NIRI's strategic vision, which includes becoming the primary knowledge and education provider for IR professionals, maximizing NIRI's many local chapters, serving as the advocate for the IR profession, and ensuring NIRI members conform to the highest ethical standards.
Prior to joining NIRI, Morgan was chief operating officer of the Futures Industry Association (FIA) for nine years, where he also served as the executive vice president of the Institute for Financial Markets, an affiliate of the FIA. Prior to joining FIA, Morgan served as a senior vice president for the National Association of Professional Insurance Agents.
A Pennsylvania native, Morgan holds a bachelor's degree in finance and information technology from Susquehanna University and a master's degree in nonprofit management from Eastern University. In 2010, 2011, 2012, and 2013, he was named to the National Association of Corporate Directors "Directorship 100" in recognition of his work promoting the highest standards of corporate governance. He is a CAE (Certified Association Executive) and a member and Fellow of the American Society of Association Executives. He also serves on the NYSE Individual Investor Advisory Committee.
Following is a recap of our chat with Morgan:
Jeff, thank you so much for joining us today. I know you're super-busy and appreciate you taking the time. First question: What is disclosure? What should companies (and their PR firms) know about it?
Disclosure is the totality of a publicly traded company's communications with its stakeholders. From an investor relations (IR) perspective, we talk about disclosures made to the financial community that are regulated by the SEC.
Disclosure excellence can yield strategic benefits -- greater credibility, a better understanding of the company and a fair stock valuation, but it involves significant regulatory risks and should be managed by an IR professional -- either in the company or by a reputable agency.
Is disclosure the same thing as Regulation FD, or are they separate?
Disclosure is overall communications with stakeholders by a company. Reg FD regulates corporate disclosure.
What does Regulation FD cover?
Reg FD was implemented to promote full and fair disclosure of info and to clarify and enhance existing rules against insider trading. It covers disclosure of material nonpublic information to certain types of people. These include broker dealers, investment advisors, institutional investment managers, mutual funds, stockholders, or bondholders.
Question from @IRandCompliance: What have NIRI members shared about their view on the SEC "Disclosure Reform?" Have they felt "overload"?
Disclosure reform by the SEC has just begun, but I think NIRI members are eager to improve disclosure for investors.
What are some examples of disclosable events/news?
This turns on the definition of "material nonpublic information," a topic we discuss at length in our "Standards of Practice – Disclosure." Because materiality is so company-specific, the SEC has never offered a bright line universal definition of material events or news. The generally understood definition from case law is info that would influence an investor to buy, sell or hold a company's securities.
In Reg FD itself, the SEC gave a few examples of the type of info/events that should be carefully reviewed for materiality. The non-exhaustive list includes: earnings info; M&A deals; new products; executive departures; bankruptcy; securities events.
Other helpful resources to assess materiality are the SEC's required disclosure forms, e.g. 10-K, 10-Q, 8-K, etc. SEC Staff Accounting Bulletin 99 also discusses materiality and says that a company's stock price movement may be evidence of materiality. Judgment and experience are of great value in determining materiality; IR, the c-suite and legal counsel should all be involved.
Are there any exemptions?
Yes -- any person who owes the company a duty of trust or confidence (directors, officers and other employees, attorneys, auditors, etc.) and for any person who expressly agrees to keep the information confidential (e.g., pursuant to a confidentiality agreement).
[Editor's note: Here is a PR Newswire blog post that discusses Reg FD and what is material: bit.ly/1kuzEk9 via @IRandCompliance]
Some say Reg FD isn't necessary, that companies should voluntarily adhere to best practices of disclosure. How do you feel about that?
It's a moot point -- we have Reg FD and it isn't going away. Companies have adjusted well since its intro in 2000. We've seen few violations.
What can happen if a company violates Reg FD?
There haven't been many, but the SEC has brought a handful of regulatory actions against companies and individuals, resulting in fines. In addition, the selective disclosure of material info can expose a company to a class action lawsuit by investors.
Question from @emilyannnelson: What are the biggest issues when it comes to IR websites and the SEC requirements? With the social media landscape of IR, where is the biggest grey area to maintain disclosure?
SEC now allows companies to make their website a robust portal of investor information and disclosure channel subject to SEC rules. But companies should treat their websites with the same care as their SEC filings.
Question from @emmacunningham: Tips for staying timely with social while navigating legal and compliance teams to make sure you are following Reg FD protocols?
Those in IR using social are using it as an additional disclosure platform.
What are the biggest mistakes companies make, in terms of disclosure?
The Reg FD violations to date have tended to involve information conveyed to selected equity analysts that hasn't been publicly disclosed. A company may not view the info as material, but if it hasn't broadly disclosed that info and gives it to an analyst, and the stock moves, the SEC is likely to, with the benefit of hindsight, see that info as material and start asking questions about the disclosure decision. In my view, there is no penalty for too much disclosure, so I recommend disclosing more info whenever possible.
You mentioned that disclosure should be managed by an IR professional. What should companies look for in an IR professional?
Begin with the definition of IR – a strategic management responsibility that integrates finance, communication, marketing, and securities law compliance to enable the most effective two-way communication between a company, the financial community, and other constituencies, which ultimately contributes to a company's securities achieving fair valuation.
The best IROs effectively combine these disciplines, have a seat at the management table and report to the board.
Is there a benefit to an in-house vs. external IRO?
Arguments exist for both; it depends on company needs.
What resources would you recommend for a company looking to learn more about disclosure?
NIRI, the world's largest IR association, has great resources including webinars, seminars, the NIRI Annual Conference, etc. We've also just released an update to our comprehensive "Standards of Practice – Disclosure," available on our website, NIRI.org.
Since 1992, PR Newswire's ProfNet service has helped hundreds of thousands of journalists and expert sources connect. If you're a journalist and would like to find an expert, send a query – it's easy and free! If you're a PR rep or expert, and would like to receive journalist requests, you can find out more on our expert site. Questions? Drop us a note at profnet@profnet.com.