Producing an engaging and successful blog means coming up with new ideas while staying energized, but how do you find inspiration, and generate creative and fresh ideas, time and time again?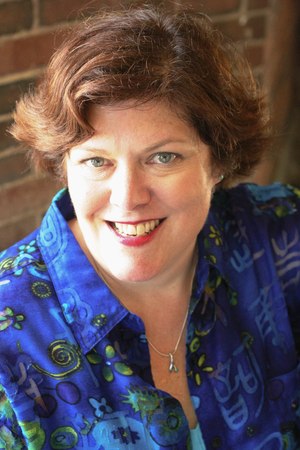 Susan Getgood, vice president of influencer marketing for BlogHer, shared her strategies and tips during a recent #ConnectChat, our series of Twitter chats that focus on issues relevant to communications and media professionals.
Getgood has been involved in online marketing since the early '90s, and watched the Web evolve from the first browsers to the interactive communities we participate in today. In 2010, she joined BlogHer, where she connects social media influencers with the brands they love through mutually beneficial business and advertising opportunities.
Getgood writes about social media and marketing strategy on her professional marketing blog, Marketing Roadmaps. Her first book, Professional Blogging For Dummies, was published in July 2010, and she speaks regularly at social media conferences like BlogHer, Mom 2.0 and New Comm Forum. She is a co-founder of ethics initiative Blog With Integrity and appeared on the "Today" show in April 2010 to talk about respect and responsibility in the blogosphere.
Following are highlights from the chat:
Can you tell us a little about what you do at BlogHer?
Basically, I bring brands and bloggers together in mutually beneficial ways. My job is to develop sponsored programs that are authentic and engaging for our bloggers and meet the brand's marketing goals.
We send quite a few queries from bloggers looking to work with brands. What are the benefits for the brands?
The blogger = their customer. It is word-of-mouth marketing at its finest. Bloggers also filter at the front end -- they don't work with brands they don't love and authentically want to engage with. I can't think of anything more powerful than a brand connecting with a customer over something they mutually care about.
What are some of the benefits of blogging, both as an individual and as a brand?
The benefits of blogging depend on what you want to get out of it. For some, the main benefits are community and self expression. For others, establishing a brand or expert reputation are the benefits.
What are some ways to establish an expert reputation?
Write on the topic with authority. Attend conferences and ask smart questions; try to get speaking gigs. And network, network, network.
What are some of the things to consider before starting a blog?
Begin with the end in mind: What do you want to achieve with your blog? Don't be afraid if your goals evolve, but do not let the possibility prevent from setting down goals. Otherwise, you will never get going.
A main consideration is whether and how you want to monetize your blog. Ads? Affiliate programs? Sponsored opportunities? Or is your monetization strategy more about expert reputation, speaking engagements, consulting, maybe getting a book deal?
What are some important steps to take before creating a blog?
Define your objective/goals.
Find your niche.
Have an editorial mission, a blog "charter" that lays out the roadmap.
Start design and development.
Make sure you are writing blog you want to write! Make sure your blog meets your objectives and the needs of your audience, whether 1 million or 1. If you do the hard work upfront, it makes it easier to evaluate opportunities down the road.
Is it better to write on a broad topic or narrow your niche?
The niche is really key. Where/how are you unique? Who are the competitors, friendly or otherwise? Do a SWOT (strengths, weaknesses, opportunities, threats).
How often should the blog be updated?
I wouldn't try to post every day any more. A few times a week suffices, in my opinion. I like a model of one long and two short posts per week, with the long post being more feature-like and the two short posts being news or trend-related. Long-form posts are the ones where you strut your stuff. Short-form posts are more about paying attention to what's happening in the world and making commentary.
I saw you speak a couple of years ago at the annual ASJA conference. One of your suggestions was to set up an editorial calendar. I must say, that has helped me immensely with my own blogging. What are some of the other ways bloggers can find inspiration if they're having trouble coming up with ideas?
Have an editorial calendar to give structure to your content -- what types of content and how often.
Do a roundup of favorite posts.
Re-read comments and see if there is something there you can build on.
Check out what's going on in your field. Read the paper, books, magazines.
Interview someone.
Reach out to a fellow blogger and ask if they'll do a guest post.
Watch the news, and even TV shows. Some of my most popular posts are ones where I talk about what marketers can learn from "Firefly." Writing about TV is good. People love TV. See my post yesterday about Super Bowl ads. Relevance? Check. Pop culture? Check. A little controversial? Check. The recipe for a good post.
Keep a notebook of ideas. Use social bookmarking sites to tag posts.
Really stuck? Go surfing. Stumble around. Read random stuff from Facebook. If your blog is about your hobby, do it instead of writing about it.
Predict and don't be afraid to be wrong.
What are some ways to promote your blog so people read it? I could be writing the best blog ever, but if no one sees it…
Building off and linking to the work of others is great way to establish your blog in a community. If you can, get your work noticed by and commented on by someone influential in your niche that introduces you to new readers. Use your social graph, respectfully and sparingly.
Syndication, where your posts are featured on other higher-trafficked sites, is a great way to get your name out too. Just be cautious about doing too much for free. In my experience, you rarely get paid by someone for whom you worked for free. I am not arguing that you should never volunteer or do pro bono, but if you would like to work for money for someone, think long and hard about helping out for free. It rarely pays out.
Are these strategies different if you're blogging for work or about, say, a hobby?
Whether you are blogging for work or a hobby, the same general rules apply. Objectives are the secret sauce to success. The more professional you treat your blog (indeed, your whole social media presence), the better off you will be.
Can blog analytics help bloggers come up with ideas?
Analytics are a great source for ideas. You can revisit popular topics, and when you are stuck, do a roundup of popular posts.
This has been really helpful. Any closing thoughts?
For me, it always comes back to objectives and audience, and making sure you have something unique to share. If you are a blogger, you want to be the unique blog on topic X, not the 50th (5000th) blog about something broad. In other words, don't be a jack of all trades and master of none. Find your special sauce -- because those are the blogs we want to read, right? We want to read blogs that have a delicious and unique spin on a topic we care about.
We're almost out of time. Before we go, tell us a little about your book.
A lot of the advice from this chat comes directly from the book, available at libraries everywhere: Professional Blogging For Dummies.
Whether you're a reporter, blogger, author or other content creator, ProfNet can help you with your search for expert sources. You can send a free ProfNet query to tens of thousands of experts and PR agents at once. Ready to get started? Fill out the query form at bit.ly/findexperts or email us at profnet@profnet.com for assistance.