Earlier this year, Charles Passy, staff writer for the Wall Street Journal Digital Network, sent a query over ProfNet looking for experts on farm stands. Mark Tardif, director of college communications at Unity College in Maine, saw the query and immediately knew he had the perfect expert – Sara Trunzo, Unity's food and farms project coordinator. Tardif responded to Passy with Trunzo's information, and the pitch resulted in a national media hit for Unity College, a small environmental college with less than 600 full-time students.
We thought it would be interesting to hear about the mechanics behind the article and pitch from three different perspectives – the reporter, the PR professional and the expert -- so we invited Passy, Tardif and Trunzo to be part of a free webinar we hosted last week.
Here are some highlights of the webinar for those who were unable to attend. You can also access a recording of the webinar via the PRNewswire.com Knowledge Center.
Charles Passy, staff writer, Wall Street Journal Digital Network
Passy, a "big fan of ProfNet," primarily writes about personal finance, food, wine and other gourmet topics.
On the personal finance side, he writes for both MarketWatch.com and SmartMoney.com, both part of the WSJ Digital Network. Occasionally, some stories also appear in the print version of the Journal.
On the food and wine front, Passy writes a food and wine column, "Table for One," for the WSJ.com blog Speakeasy, which covers cultural/lifestyle/arts topics. He also occasionally writes a front-page piece on an offbeat topic, like the one he recently did on experts who get certification as beer sommeliers.
Passy has been utilizing ProfNet for several years, so we asked him for tips on how ProfNet subscribers should respond to queries:
The early bird gets the worm. Time really counts. Don't hesitate with a response. The sooner you reply to Passy's query, the more receptive he may be, particularly if it's a story on a tight deadline (meaning one where he has given a deadline of the same day or within a day). However, even if he does list a longer deadline, he's always curious about the first few responses, just to see what he'll get.
"Sometimes people try to craft the 'perfect' response, particularly if I'm indicating a tight deadline," said Passy. "It really does help to get a quick response. If it's a tight deadline, I'm looking for people that I can potentially talk to within a window of 2-3 hours. If I'm asking for a written response, which I often do, it still helps to get in there early."
Don't call. If Passy wants phone responses, he'll indicate that in the query. Otherwise, reply only by emai.
"I really do go through my ProfNet email responses," said Passy. "Calling doesn't help. In fact, it kind of ticks me off, especially if I'm on deadline. It's not that I don't like talking to people, but the whole point of email responses is that it allows me to put a filter through the responses to see who's right or who's not."
Be specific and detailed in your response. If Passy asks for a written response, give him a written response. It's crucial in a deadline crunch, and it tells him if the expert really knows the subject.
"I know gathering a written response takes time -- and time can be of the essence -- but if I'm asking for it, I'm doing so for a reason," he explained.
Passy also said he sometimes uses quotes directly from email responses, although he generally follows up by phone.
"I'm not a big fan of email interviews," he said. "Sometimes a quote can be too perfectly crafted. I like to make sure it's a thoughtful, but honest, response. But when I ask for it in writing, I do like to get it in writing."
Offer a real expert. Don't offer just anyone; make sure it's someone who really knows the subject Passy is writing about -- and make it clear why your expert is the best person to answer the query. Include a short bio (not a generic one) that explains the expert's qualifications.
For the bio, don't send a five-paragraph boilerplate bio, which gives Passy too much to read and doesn't really tell him how the expert fits into his article. If the expert has written a white paper or is doing research on the specific topic Passy is writing about, include that at the top of the email response -- even if that means appending a couple of lines on top of the boilerplate bio to tell him why he really wants to talk to your expert.
Understand the odds. In some instances, Passy gets hundreds of responses for a story, and he's only able to quote two or three people. Don't take it personally if he doesn't use your expert -- but don't respond with a high expectation of being quoted, either.
"I might end up interviewing a dozen people. I might only quote two or three. The odds are somewhat stacked against you. It's not necessarily a crapshoot in that I do try to focus on people with the best responses, but there can be several good people all the same."
However, Passy does sometimes keep good experts in mind for other stories.
Stay on topic. Don't respond to a ProfNet suggesting another story.
"Do yourself a favor and make the pitch separate from my ProfNet query," said Passy. "When I see ProfNet in subject line, I'm expecting someone responding to the matter at hand. It's a waste of my time, it's a waste of your time, and it's bad form. I understand the temptation, but understand I'm opening up the emails thinking I have something for my story. If you have my contact info and you want to make a pitch, that's fine, but please don't say you're responding to that query. It doesn't serve anybody's purposes."
Mark Tardiff, director of college communications, Unity College

Unity College (tagline: America's environmental college) is a private liberal-arts college in Unity, Maine. The college is completely focused on environmental topics, and has various experts who are really good in the niche markets the college serves.
Tardif shared the following tips on how communication professionals can best manage the PR-expert relationship:
Build trust. Experts need to trust their communications professional. When faculty members trust their PR person, it allows the PR pro to responding to reporters quickly when a query relates to the faculty member's expertise.
No one is expected to know everything about a given topic, p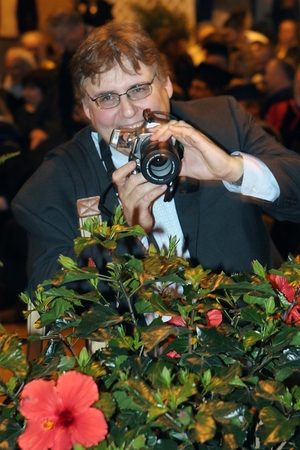 articularly in the case of experts that don't have a great deal of experience with media. That's where trust-building comes in.
"I say to our faculty, 'You can trust me to identify your expertise and match you with an opportunity that is right for them. I'm looking out for your best interests.'"
Communicate regularly. This is especially important in a smaller organization. Have regular, face-to-face contact to really understand the skill set of all your experts. This will also help you respond quickly to ProfNet queries.
Also, when responding to queries, send a copy of the query to the expert you're pitching.
"Right after I responded to the query, I immediately sent it to Sara so she had a chance to see it and would be able to think about what parts of the query are in her wheelhouse and what parts are associated with our larger goals."
This tactic can also help in creating a follow-up to the reporter.
"When Sara saw the query, she engaged a professor in the program and the sustainability coordinator, and they each were able to look at the query and say, 'I can discuss this part.' I was then able to immediately turn around and, within three minutes of the original outreach to Mr. Passy, send a follow-up email saying, 'Here is what each expert can offer.'"
Know and communicate your mission. Experts should understand what it is you're trying to do with your communications program and the larger goals of the organization.
"Your experts have to understand what it is you're about, what it is you're essentially 'selling,' and why their input is very important," said Tardif. "At Unity College, our faculty and staff understand that sustainability science is the center of the curriculum. We are the first college in the United States to have all aspects of the curriculum connect to sustainability science, the most leading-edge approach to 21st century environmental problem-solving."
Help experts work through their misgivings. An expert doesn't have to be a Pulitzer Prize winner to be qualified to respond as an expert. At times, especially among experts with limited media experience, speaking with a member of the media can be daunting. Establish open lines of communication with experts to encourage them to express their misgivings.
And if something doesn't turn out right, ask experts to let you know so you can work through it.
"I'm looking to build confidence in my experts," said Tardif. "They are confident in their field, but some still have limited experience dealing with the media. I follow up on what was positive and what was negative about the interaction, and take it from there."
Communicate successes. When you get a media hit, it can be seen as a validation of your larger goals. Whether it's big or small, Tardif shares that in a college-wide email
Sara Trunzo, food and farms project coordinator, Unity College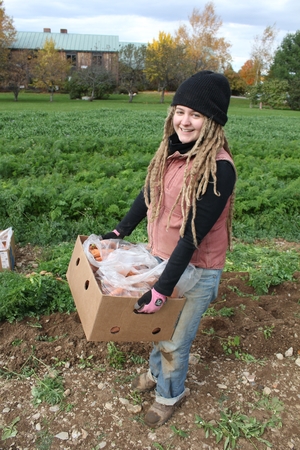 Trunzo is the food and farms project coordinator in Unity's sustainability department, focusing on organic, sustainable and small-scale agriculture, particularly within the context of regional and local food systems, community food security and hunger relief. This is all done through the lens of higher education, experiential education, and sustainability science as a tool for teaching environmental problems and solutions.
While Trunzo did have some media experience with local or regional outlets, this was her first foray into the world of national media. Here are some of her tips for other experts:
Be open to media opportunities. Some experts question whether they know enough to talk to the media. Don't feel like your contribution isn't valid.
"If your PR person is asking you and is considering you an expert, it's because you have the experience and you have an informed opinion," she said.
Don't be afraid to say no. However, it's also important to know when you're not an expert on a topic.
"You shouldn't have to overthink whether you can answer a question. Be careful not to overreach."
And while dealing with the media can be awkward at first, allowing yourself to be put on a pedestal will also elevate the profile of your organization.
Take advantage of technology. "One of the things that make it a lot easier for me is having a smartphone," said Trunzo. "Some of what I do is in the field, and being able to see the query while I'm out in the field with students makes me able to turn something around quickly."
Keep PR in the loop. Let your PR department know what you're working on so they already have someone in mind when a query comes up.
Trunzo suggests firing off a quick, once-a-week email to the PR group that includes a couple of bullet points about what's going on and the most exciting stuff you're working on. Make it short and easy to read.
She also recommends eating lunch with them from time to time to "talk shop."
Q&A
Q for Tardif: What criteria helps you determine which experts to use?
Tardif: "I love this question. It's such a great question because it really goes to the heart of what we try to accomplish with this department, and I think it applies everywhere. Develop a gut instinct through a dialogue with an individual to really gauge their level of understanding on what you're trying to accomplish with the communication program, their level of buy-in, their level of comfort. If somebody is fundamentally not there yet, in terms of comfort, you're going to be in a situation where it falls flat. You really have to develop a rapport with that expert and have that back and forth over time."
Q for Tardif: Do type of media training do you do when you're working with an expert?
Tardif: "Another great question! We don't have formal media training program, but we're starting to move in that direction. But on a one-on-one basis, I will do an informal Q&A. I think the training ground for us has been regional media. We have some smaller newspapers, some TV stations that cover our area."
Q for Passy: Are there any suggestions on how to write email subject lines to improve the chances of having it opened or read?
Passy: "The first thing is to make it clear in the response that you're responding to ProfNet. It's a basic thing, but that's how I'm going to visually flag those emails. Beyond that, there's a part of me that has to admit that if it says something like, "I have the perfect expert for you," I'd be inclined to open that email. It's human nature. Although if it's not the perfect expert, I'll probably get annoyed.
"If you can put in a few words that shows you really get my query and my story – 'ProfNet response: expert who wrote white paper on subject' or 'ProfNet - have expert who has done research on your topic' – I'd probably be inclined to read that. I want something that signals to me that you're a little more real than some of the other responses.
"Also, no more than two medium-sized paragraphs."
Q for Passy: Is it OK to include a link to the person's expertise, or do you prefer a short bio?
Passy: "Include both – a short bio just for the query, and why this person is particularly suited, and then maybe a link to a longer bio. Include a little bit of bio in the response, at least telling me who this person is. I wouldn't rely on the link only."