The Interesting Expert of the Week column spotlights experts from within the ProfNet Connect community that we think readers and reporters will find interesting and timely. With nearly 50,000 profiles, ProfNet Connect offers journalists a vast database of experts and influencers on virtually every topic imaginable. In addition, reporters can also submit a ProfNet query to request experts on a specific topic. Whatever topic you're writing about, ProfNet can help you find the sources you need – at no charge. Get started now: Submit a ProfNet query or search the ProfNet Connect experts database.
"The only easy day was yesterday."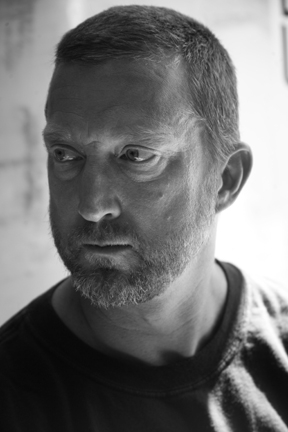 I have always been fascinated with the military. The selflessness and dedication of the brave men and women who fight to keep us safe is humbling. So when I saw we had a Navy SEAL listed as an expert on ProfNet Connect, I knew I had found my Interesting Expert of the Week.
Chris Sajnog, a retired Navy SEAL sniper instructor, is currently vice president of training for Center Mass Group. During his SEAL tenure, Sajnog was a Special Operations sniper, Advanced Special Operator (ASOT LV II) and combat medic (18D) deployed worldwide in support of numerous highly classified operations.
In his current position, Sajnog provides customized firearms and tactics instruction for law enforcement and military units: "We deliver insight into the training of Navy SEALs that until now has been unavailable outside the secretive walls of our elite community."
We sat down with Sajnog to find out more:
Do you think the general public has a proper understanding of what Navy SEALs do?
I think the public's understanding of what we do is a lot better than it was in the past. This has come from high-profile operations, such as killing Osama bin Laden or the pirates who hijacked the Maersk Alabama, as well as the recent release of the motion picture "Act of Valor," starring active-duty Navy SEALs.
I think even just two years ago we lived in the shadows (a place we like to be) and people rarely heard of our operations. But, for political reasons, we've been forced out, which led to 22 SEALs being killed in retaliation. On the other hand, "Act of Valor" has helped personalize Navy SEALs and let people know that we are husbands, dads, brothers and sons just doing the best we can to help keep Americans safe.
What would most surprise people about the SEALs?
I think the most surprising thing about SEALs is that when we're not doing our job, we're just like anyone else (though generally in much better shape!). We don't run around with T-shirts on that say, "Navy SEAL," so you could have very likely met a Navy SEAL and not known it. I have a good friend that I knew for almost two years before he knew I was a SEAL. He had known I was in the Navy, but the exact nature of my work had never come up.
What was the hardest part of being a Navy SEAL? What was the best part?
The hardest part about being a Navy SEAL is the same as any other job in the military: being away from your family. It's the reason I decided to retire at 20 years. I had two young boys at home who didn't really know their dad and I wanted to be there with them as they grew up.
The best part about being a Navy SEAL is that you get paid to do things that most other people pay to do: shoot cool guns, parachute, scuba dive, blow stuff up, work out -- all while traveling the world. Whenever people thank me for my service, I always think I should be thanking them for helping pay for my 20-year adventure!
How did your experience as a Navy SEAL compare with what you expected?
I had a very good idea of what being a SEAL would be like before I started, so my experience was pretty close to my expectations. I had never heard of the SEALs before joining the Navy and only learned about them after working with them as a diver.
If you hadn't become a Navy SEAL, what do you think you would be doing now?
I had joined the Navy to be a diving medical technician and this is what I was doing before I went to BUD/S (Basic Underwater Demolition/SEAL Training). I guess I would have continued my service as a Navy diver, but what I'd being doing now is hard to tell. Because of my experiences as a SEAL and SEAL instructor, I've been able to start Center Mass Group, a training company that offers firearms and tactical training from former Navy SEAL Instructors.
What is the most common question you get from friends and family?
The most common question I get has something to do with killing: Have I ever killed someone? How many people have you killed? Did you kill Osama bin Laden?
Although neutralizing threats is one of the tools that I and other SEALS have used, it's not the only tool and not one that I personally can talk about. Due to my continued work with the United States government and our military, I still have an active Top Secret clearance, which precludes me from discussing past operations.
Anything else you'd like to add?
If any journalists or bloggers are interested in learning what it's like to be trained by a Navy SEAL instructor or have questions for an article, feel free to contact me I'm also in the process of writing a book, "How to Shoot Like a Navy SEAL: A Civilian's Guide to Firearms Testing."