The Interesting Expert of the Week column spotlights experts from within the ProfNet Connect community that we think readers and reporters will find interesting and timely. With nearly 50,000 profiles, ProfNet Connect offers journalists a vast database of experts and influencers on virtually every topic imaginable. In addition, reporters can also submit a ProfNet query to request experts on a specific topic.
Whatever topic you're writing about, ProfNet can help you find the sources you need – at no charge. Get started now: Submit a ProfNet query or search the ProfNet Connect experts database.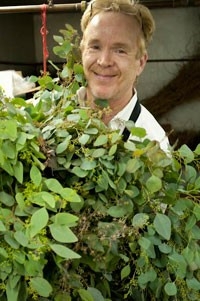 Valentine's Day is just around the corner (quick, get those last-minute gifts in!). And with roses as popular a Valentine's Day gift as ever, we chose to mark the occasion with flowers -- or, more specifically, with an expert on flowers.
Celebrity florist Michael Gaffney certainly knows this topic. Gaffney founded the School of Flower Design, which has eight locations throughout the U.S.; authored "Design Star," in which he shares tips and instructions for great floral design; and has appeared on numerous local and national TV shows to discuss tips, tricks and trends.
Gaffney recently took some time out of his busy schedule to tell us a little more about what he does and how he does it:
When and how did you know you wanted to take this from a part-time job to a full-time career?
I decided to take this full-time when I realized there was a definite structure and science to the design work, and that I, with my Wall Street background, could make a good profit in the industry. I was not that interested in sitting in a cubicle for the rest of my life. I would much rather be making the world a beautiful place.
What interests you most about floral design?
I love the design aspect. I love making women happy, making sad occasions less sad, first dates more successful, and parties more joyous. I like that it's an ethereal art form -- the best pieces I ever made vanished within two weeks. It's never permanent, like life itself. I like to spread joy with my medium, which happens to be flowers.
When you design, what are some of the things you consider? It obviously has to involve more than just color, right?
I consider the event and the client, and then I choose the style, followed by color, and then the flowers.I think about what the piece will convey, what my client wants the floral piece to express.
I'm a commercial flower designer turning flowers into billboards for my clients. I make a woman feel more beautiful on her wedding day than ever before, and I style according to her likes, dislikes and personal style.
Where do you get your inspiration? Do you go through a process, or does something just come to your mind right away?
I'm influenced by fashion magazines, architecture, art, women.I choose a style, then I embellish that style.
I did this headpiece [pictured, right] in 20 minutes for the runway. I'm influenced by graphic design. I like my designs to "read" well and be easy on the eyes.
You teach at the School of Flower Design. What do you cover in your classes?
We cover all aspects of the floral design business, from design styles and flower choices, to how to make a profit and marketing sales. We cover what top designers do with flowers to always achieve "the look" a client loves. We teach how to walk and talk like a designer, how to sell a client, how to cater to them and create beyond their expectations.
You are also a floral stylist for festivals, weddings and even Hollywood films. What can you tell us about that?
I've worked with filmmakers, creating flowers for the sets. I've been asked to do flowers for films with Philip Seymour Hoffman, Jennifer Aniston, Natalie Portman ("Black Swan"), and many designers. I've created chokers made of orchids for runway models and wedding sets for film directors, and interpreted paintings in flowers for art museums. There are many places to use flowers. Fashion designers have found they can't live without my flower accessories.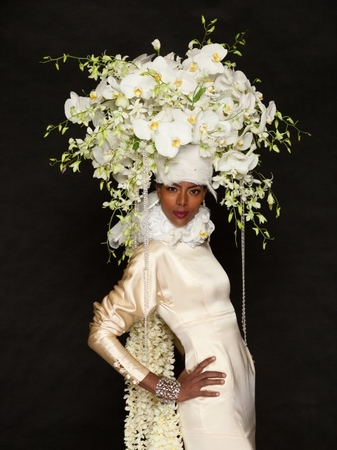 What has been the most memorable floral experience of your career thus far?
There are two: the opening Macy's Flower Show in New York, and designing for a young bride who was crying when she came in, had very little money and was sad that no other florist could handle her desire for pretty flowers on her budget. I made her a star on her wedding day.
What do you enjoy most about your job?
I love a bride on her wedding day. She's like a Buddhist cloud of love, so beautiful and happy. It's a really pure experience, and all the world feels peaceful at the moment.
What's your favorite flower and/or flower combination?
Casablanca lilies, because they make brides happy and make the bouquets look so good.