Welcome to Freelance Focus, which will help address your questions about the freelance life. If you've got a question about any aspect of freelancing, from getting assignments and connecting with editors, to freelance contracts and tax issues for small businesses, let me know. I'll reach out to our network of writers to find you the best answer.
This week's question comes from a PR professional (who wishes to remain anonymous) looking for advice on starting a career as a freelance writer:
"What is the best way to get started in a career in freelance writing if you are coming from another field? I work in PR at a major agency, but am interested in making the transition to freelance writing. The idea of just quitting my job and chasing commissions is terrifying and, I'd imagine, not the right approach."
To answer the question, we recruited two experienced freelancers to weigh on in their tips and suggestions for aspiring freelance writers:
Jason Finnerty
Jason is a professional freelance copywriter based in Canada but with clients around the globe. He can be found at Brandscaping.ca or on Twitter (@brandscaping), chatting about writing and the freelance life.
Jason shared this advice about transitioning to a freelance career:
First – write. Write more. Rewrite, and then do it again. Once you're confident in your writing abilities, it's time to decide on what kind of freelance writing is for you. Are you going to be a professional blogger, ghostwriting posts for CEOs who don't have the time/desire to write their own material, or should you become a copywriter, crafting compelling content to sway the reader into making the purchasing decision? There are many different ways to get paid for pounding your keyboard, but if you want to make a career out of it, it's best to start in the direction that makes sense to you.
Your role in your agency probably involves a fair bit of writing (media releases, press kits, etc), and if that's the case, this could be a great way to ease into the world of freelancing, as there are many small and medium-sized businesses that don't even know they need your specific skill set.
Now that you've got the confidence in your writing abilities and a direction in which to use them, it's time to find some clients. You mentioned that chasing commissions is terrifying. The good news is: You don't have to worry about commissions, since you get all of the profits. The bad news (and really, it's not that bad) is that you have to kill what you're going to eat. No one is going to hand you plum jobs, especially if you don't have a track record of success. If you've got deep pockets (or a very supportive spouse) you can hire someone to do your sales for you; otherwise, you're going to need to know how to prospect for new business.
For example, if press releases are what you want to write, offer mini-training sessions to local businesses to help them write more effectively. In the beginning, you're going to give away a fair bit of your time. That's ok, because it's an investment in your future, and if you're like most freelancers, in the beginning you're going to have much more time than money. Use it wisely.
Watch for instances where you can help a prospect out. If you notice a particularly ineffective press release, contact them and offer them some tips on how to improve it for next time. Offer to do a review of their PR needs, and suggest opportunities for them to improve. Once you've established yourself as an expert, people will bring their business to you.
Here are five essential items you will need to be successful as a fulltime freelancer:
A website. It doesn't need to be super-expensive and flashy, but it does need to be professional. Why would anyone invest in you if you don't have the confidence to invest in yourself? If your website ends in .wordpress.com or .blogger.com, don't be surprised that your client's budget is minimal. Unfortunately, spending a bundle on your site isn't a guarantee that the client's budget will be higher...
A workspace. Some people are comfortable working at the kitchen table; others need a dedicated office space. Know what works best for you to stay productive.
A schedule. Create a schedule and stick to it, especially if you're prone to "distractions." You don't have a boss hanging over you ensuring you hit your deadline, so if you aren't able to manage your time, you'll find you have a lot to spare. And no clients.
A network. You're going to need a support network, as well as a network of contacts. This is essential to your success, as you can bounce ideas off the support network and find new business within your contacts. Network online, offline, and often -- and remember the key to successful networking is to listen at least twice as much as you talk.
Balance. You're an entrepreneur. You're self-employed. But don't let work be the only thing you do. Take time to enjoy the flexibility that comes from a freelance life, and don't get so stressed that you end up going back to a corporate job that you will hate until they give you the golden handshake...
Also, to avoid any competition with your agency, it might be better to try and prospect outside of their bubble, else you might find yourself fulltime freelancing earlier than you had planned…
I hope this helps point you in the right direction.
Rachel Weingarten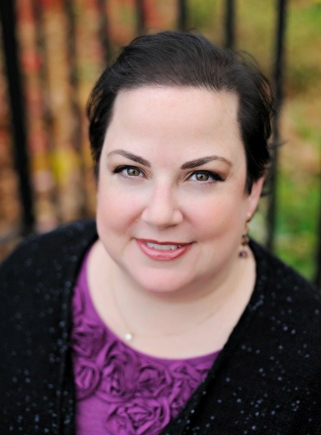 Rachel is a marketing strategist who moonlights as an award-winning freelance writer and author. You can visit her online at www.racheletc.com or follow her on Twitter at @rachelcw.
Rachel had this advice for those considering the freelance life:
Well, I hate to tell you this, but it is terrifying for a reason. At the best of times, freelance writers aren't necessarily treated with the same level of respect that on-staff writers are. Then again, the weak economy has changed that. But I think it's best to answer your question in stages.
1) You mentioned having a full-time job. Good. Don't quit just yet. Think about why you'd like to segue into freelancing. Is it because you're no longer suited for the 9-5 life, or because you just want a change? There's a lot that goes into freelancing that people don't anticipate -- everything from pitching for new work (and then pitching and pitching some more), to paying for your own health insurance (oh, that one hurts), to negotiating contracts, credit, pay rate and more. And believe me, there's always more.
2) Do you have an idea of the type of freelance writing you'd like to do? In other words, are you interested in a career as a freelance writer of PR and marketing materials, as opposed to the agency life? Are you interested in writing hard-hitting articles covering health care policy or government? Maybe product reviews? Essays? In other words, before you begin doing it, try to figure out what you're best suited to do. Start paying attention not only to the publications that you like, but also developing a list of favorite lesser-known writers. Informally stalk their bylines and try to figure out whether they're on staff or freelancing. It might give you a good idea of whether your dream publication even accepts pitches from freelancers. There's a wide world of outlets out there and they don't all include the glossy magazines. Websites, trade publications, newsletters and more might prove to be excellent revenue sources, if not full-time income-generation sources.
3) Do you have any leads? Before you go dipping into existing potential client banks, you need to realize that you are about to encounter a lot of ethical gray areas. For instance, will you be writing about products or clients you once represented? This could be seen as a conflict of interest. Do you anticipate wooing away clients from your old boss? Major red flag there. You may risk alienating your former employers, not to mention potentially violating the terms of your contract.
4) Have you been saving for a rainy day? Or a rainy month? Maybe six soggy months? Because starting out in the freelancing life means that until you find your way, you might not be collecting the ever-elusive paycheck for a while. This means that while you're paying your dues, you still need to be paying your bills.
5) Make friends. Network. Join online groups. Follow your favorite writers on Twitter, and start a conversation with them. Join freelancing networking message boards ranging from Media Bistro to Freelance Success (an invaluable resource). In other words, get your toes wet, before you dive headfirst into the unknown!
Good luck!