With the continued rapid growth of social networking sites, the legal implications of instant, online communication are becoming an issue for companies wanting to maintain control of their brands online.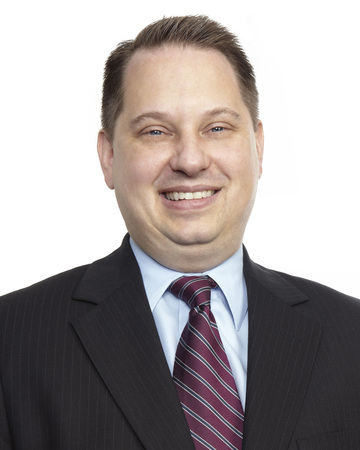 That will be the topic of our next #ConnectChat, which will take place Tuesday, Oct. 11, and will feature Darin Klemchuk, senior partner with Klemchuk Kubasta, a leading intellectual property and trademark law firm in Dallas.
Klemchuk, whose firm recently added a social media practice group to help clients handle the onslaught of social networking issues, will discuss the legal implications of social media, including:
How to protect a brand in social media
How brand owners can monitor social media
Social media policies for employees
To join the chat, just follow the #ConnectChat hashtag to view all updates from @KK_LLP, @ProfNet and the rest of the chat participants. We'll start off the chat with a few questions for Klemchuk to get the conversation going, but feel free to ask away!
If you do not have a Twitter account or won't be able to make it to the chat, you can find a recap on ProfNet Connect the following day. To view past #ConnectChat recaps, click here.
About Klemchuk
Klemchuk's practice includes all aspects of intellectual property, with emphasis on patent, trademark, copyright and trade secret litigation. He has handled over 200 intellectual property disputes, including approximately 20 patent infringement cases, many as local counsel. His practice also includes assisting companies with increasing their market share and protecting their competitive advantage by identifying and protecting valuable branding, technological innovation, software and other property, and by procuring patent, trademark, and copyright registrations and through employment agreements and non-compete agreements. He also advises clients on licensing, acquisitions, due diligence and e-commerce, including the emerging field of branding in cyberspace and trademark issues related to the Internet, which includes assisting clients in recovering domain names taken by cybersquatters. Klembhuk started two new practice groups to accommodate the growing Internet space: E-Commerce and Social Media, and he heads up the Social Media practice.
While he has represented a number of Fortune 500 corporations, his focus is on growing companies, which benefit from broad intellectual property counseling. He also represents a number of solo inventors and startup companies, from inception of their business plan through their first couple rounds of funding. He also serves as virtual general counsel and virtual IP counsel for companies that require in-house counsel but have not grown to that level.
In addition to intellectual property, Klemchuk has significant experience litigating commercial and business disputes, including non-compete, partnership, fiduciary duty, and breach of contract disputes, seven of which he has tried to a verdict, judgment or arbitration award. He has represented a number of clients in obtaining and resisting requests for injunctive relief in cases involving non-competes, trade secrets, trademarks and patents.
Klemchuk's practice also includes serving as local counsel to out of state parties involved in patent, trademark, copyright, IP, and commercial litigation in state and federal courts in Dallas and the Northern and Eastern District of Texas federal courts. His local counsel practice includes representing both plaintiffs and defendants. The firm has successfully achieved dismissals, as local counsel, for out-of-state defendants on venue and lack of personal jurisdiction grounds, and recently obtained a voluntary dismissal in a trademark case on those grounds and won an appeal at the Federal Circuit Court of Appeals affirming a dismissal in a patent case under the first to file rule. For more, visit kk-llp.com