Our next #ConnectChat will take place Tuesday, Sept. 13, and will focus on social media for writers and journalists.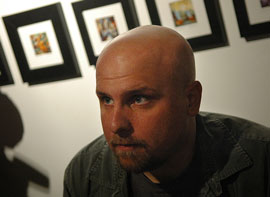 Join us as award-winning investigative reporter Dave Copeland explores how writers can use social media to develop story ideas, report more effectively, and promote their work to a wide cross-section of readers.
The author of "Blood & Volume: Inside New York's Israeli Mafia," Copeland teaches college-level writing and journalism classes with an emphasis on social media and writing for online audiences, as well as ways to improve journalism education and student media production.
Since 2004, Copeland has worked as a freelance writer. He writes regularly about social media for the recently launched Daily Dot, and has contributed regularly to the Boston Globe's business desk since 2008. His work has appeared in a wide range of publications, including The Wall Street Journal, London Telegraph and Boston magazine.
For more on Copeland, visit his website at DaveCopeland.com.
To join the chat, just follow the #ConnectChat hashtag to view all updates from @bloodandvolume, @ProfNet and the rest of the chat participants. We'll start off the chat with a few questions for Dave to get the conversation going, but feel free to ask away!
If you do not have a Twitter account or won't be able to make it to the chat, you can find a recap on ProfNet Connect the following day. To view past #ConnectChat recaps, click here.