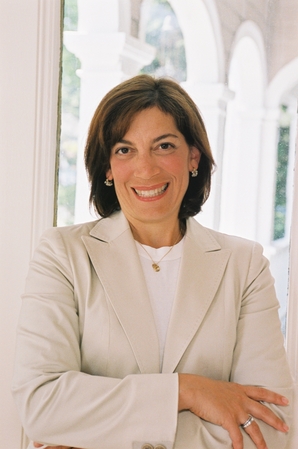 The older I get, the more I worry my brain is failing me. Rather than sit idly by, I decided to be proactive and get some tips from our Interesting Expert of the Week, Dr. Cynthia R. Green.
One of America's foremost memory fitness and brain health experts, Green is founder and president of Memory Arts, a company that provides memory fitness and brain health training to organizations, corporations and individuals. She is also an acclaimed author, respected lecturer, and sought-after spokesperson known for her engaging and personable presentation style. Green has appeared on "Good Morning America," "The Early Show," "20/20," Fox News, CNBC, and National Public Radio's "Talk of the Nation," as well as in the pages of Time, Newsweek, The New York Times, The Washington Post, The London Standard, Good Housekeeping, Prevention and Parenting.
Green received her Ph.D. in clinical psychology from New York University. Since 1990, she has served on the faculty of the Mount Sinai School of Medicine, where she is currently an assistant clinical professor in the department of psychiatry.
Green was kind enough to answer a few questions on how to boost brain health:
Brain health is something most people don't really think about. Can you explain what it is?
Brain health is a term that has really grown in popularity, but I find many of my audiences don't really know exactly what brain health means.
At its most basic, the term refers literally to the physiological health of the brain as an organ. However, most of us use the term to include the ways in which that underlying physical state is expressed. We "see" our brain's health reflected in how we function day-to-day, including how well we are able to attend, learn and remember.
Finally the term brain health is often used to denote something about our risk for dementia, and what we can do to manage, to the degree that we can, that risk so we maintain vitality and independence.
At what age/stage should people start training their brain?
Well, the truth is that we are never too young to start learning good brain health habits! We can start as kids learning good general health habits, such as how to have a healthy diet, participating in regular exercise, getting enough sleep and other brain-healthy lifestyle choices.
In addition, we can "train" early on for solid organizational strategies to help us organize information we have to remember, and simple strategies we can use to learn and remember things such as dates and names.
Most people, however, don't think about "training" their brains until they begin to worry about forgetting! Certainly by our 40s, we should be pursuing regular challenges to the everyday intellectual skills we use to acquire things we need to remember. Those challenges can best be found in exercises that force us to play against the clock, as they challenge our attention, speed, flexibility and other skills essential to memory.
One final piece of advice: It is never too late -- or too early! -- to start training your brain!
What are some of the steps the average person can take to improve their memory?
When we look to improve our memory, we are really looking to build better every day performance. This is distinguished from looking to improve our overall brain health, as it doesn't focus necessarily on what we can do to lower our risk for dementia.
To rev up our daily recall, we need to improve our overall attention for information, both by learning how to sustain our focus more effectively and by leading a lifestyle that reduces distraction (such as getting enough sleep, eating a healthy diet, getting regular exercise, dealing effectively with stress, etc.).
We also need to use strategies to help us learn information more effectively. These strategies work because they fulfill what I call the "A.M. Principle" and wake up our memory! In using a strategy, we: "A": pay more attention to the information, and "M": give the information meaning in a way that is more personal and makes it more memorable. Strategies can range from ones that are organizational, such as setting up "Forget-Me-Not Spots" for frequently misplaced items such as our keys, glasses, etc., to using a Connection or Movie Technique to make it easier to memorize information such as names.
Anything else you would like people to know?
Being able to share with people the very simple steps we can all take to remember better day-to-day and lower our risk for serious memory problems down the road is one of the best parts of my job. I have spoken with thousands of folks about their memory concerns over the years, and find that many of us simply don't know what we can do to keep our memories healthy and vital. There are a lot of scientifically solid, simple and practical steps we can all take – it's just a matter of knowing what to do to achieve total brain health!