With the economy in meltdown mode, many of us are worrying about our financial futures. So I turned to our Interesting Expert of the Week, author and education entrepreneur Robert Kiyosaki.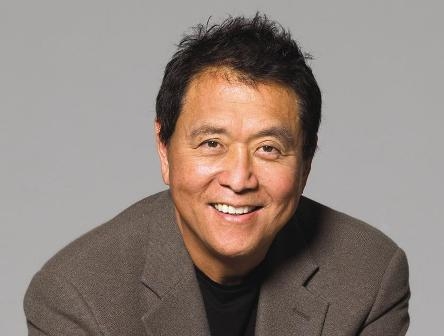 Kiyosaki is creator of the "Cashflow" board game, founder of the financial education-based Rich Dad Company, and author of New York Times bestsellers "Conspiracy of the Rich: The 8 New Rules of Money," "Unfair Advantage -- The Power of Financial Education" and "Rich Dad Poor Dad," the No. 1 personal finance book of all time. "Rich Dad" titles hold four of the top 10 spots on Nielsen Bookscan List's Life-to-Date Sales from 2001-2008 alone. Kiyosaki has been featured on shows such as "Larry King Live," "Oprah" and "The Doctors," and on Bloomberg International Television and CNN.
We asked Kiyosaki a few questions about financial literacy and education.
What inspired you to write "Rich Dad, Poor Dad"?
When I was growing up, I had a both a rich dad and a poor dad. They were real men whom I've used as the inspiration for much of my teachings.
My "poor dad" was my biological father and was successful by many people's standard. He was a well-educated teacher with advanced degrees who rose to become the head of the Hawaiian school system. I loved my dad, but he spent his life struggling financially and complaining about how he never had enough money.
My "rich dad" was my best friend's dad. His dad died at a young age and my rich dad was forced to provide for his family by running the family business. He didn't have a college education but he was street-smart and understood business. He became a hotel mogul and was one of the most successful people in Hawaii.
As I grew up, I reached a crossroads where I had to choose to follow the path of my poor dad or the path of my rich dad. I choose my rich dad's path and never looked back. I built many companies, faced many failures, and eventually built my fortune and retired.
After a few months of retirement, I became bored and realized my passion was to teach others about money and finances. I knew that simulations were the best way to learn, so I developed my board game "Cashflow" to teach others about money. To help people understand "Cashflow," I wrote "Rich Dad, Poor Dad," to teach them the fundamentals of finance and to supplement the game. The book was self-published. Eventually, Oprah called, and the rest was history.
What is the biggest mistake people make regarding their finances?
People don't educate themselves. Rather, they rely on financial advice they learn in school from teachers who don't know anything about how money works and from bankers who make their money by making sure they have yours in their vaults.
In order to be financially free, people have to first understand that the rules of money have changed and then learn how to play by the new rules of money. In an economy of debt, where the government prints dollars like they're going out of style, it makes no sense to live by the old rules of money: go to school, get a good job, buy a house, and invest in a diverse portfolio of stocks, bonds and mutual funds. Instead, you need to learn how to invest for and make money by debt, inflation and taxes. This takes a high level of financial intelligence.
It's not just adults that need to be financially knowledgeable. Can you tell us a little bit about your book "Rich Kid, Smart Kid"?
The reason I wrote that book is because of this issue of financial education. Children learn many valuable things in school, but they don't learn anything of value when it comes to how money works and how to make money work for them.
Because of this, I'm of the opinion that the only place where kids can get a true financial education in our society is at home. The book is designed to help parents teach sound financial concepts to their kids, as well as help older kids teach themselves. We also developed a version of the board game "Cashflow for Kids."
Anything else you'd like people to know?
Today, more than ever, it's important to understand how money works. With the recent financial crisis and the challenges the U.S. and the world are facing, life will get more expensive. Only those with a high financial IQ will prosper while many people struggle.
My research in books like "Conspiracy of the Rich: The 8 New Rules of Money" led me to believe the lack of financial education in schools was an intentional plan by those who benefit from a financially uneducated people -- the ultra-rich. This led me to write my latest book, "Unfair Advantage," which shares the lessons I've learned about the new rules of money and gives many practical examples of how I use the new rules of money to get rich.
I encourage your audience to begin the journey of their financial education before it's too late. People can get free information to improve their financial education at RichDad.com.