I attended the National Hispanic Corporate Council's Member Meeting in Omaha, Nebraska October 3-5 – this is an organization near and dear to my heart – I have been PR Newswire's Corporate Representative to NHCC for 8 years and served on the Board of Director's for 3 years – from 2005-2008.
The National Hispanic Corporate Council is a non-profit organization working with corporate America since 1985 to provide its member companies a multi-layered approach and resources to effectively maximize the diversity of the Hispanic market. Its two annual member meetings focus on two or more of the following areas of expertise: leadership, human resources, supplier diversity, marketing and community relations. What is unique about this organization is that it is small enough that networking takes on a very personal level – it is a tight knit group, very willing to share ideas, best practices, challenges and insights. It also has become very committed to elevating Hispanic professionals within their organizations – coaching them on moving to the next level within their corporations. Its Corporate Executive Development Program (CEDP) offered in conjunction with SMU gives Hispanic executives a unique training opportunity to help them go further in their careers. And the Member Meetings also provide leadership development trainings and tools for Hispanic Executives.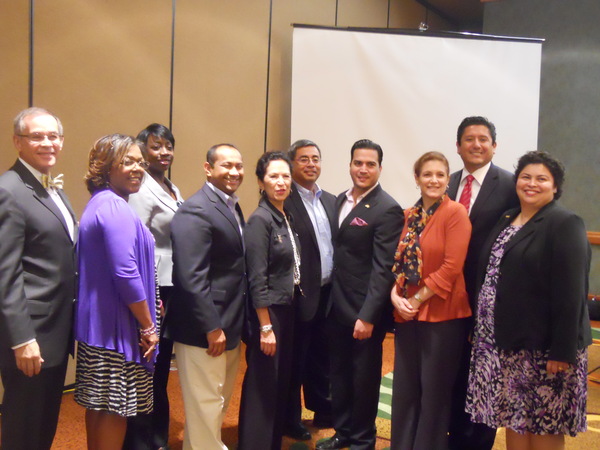 So why Omaha for a Hispanic conference, you ask yourself? Omaha is the home of ConAgra Foods, which was the host and top sponsor of the member meeting. Maria Valentin, Manager of Community Relations of ConAgra Foods, helped put on a great member meeting in her beautiful hometown – and the weather god could not have been better to this group, with unseasonably warm temperatures. The conference kicked off at one of ConAgra headquarter's "Test Kitchens," with its very own gourmet chefs whipping up Latin-focused cuisine – so yummy, very much "Iron Chef-like," and definitely unique.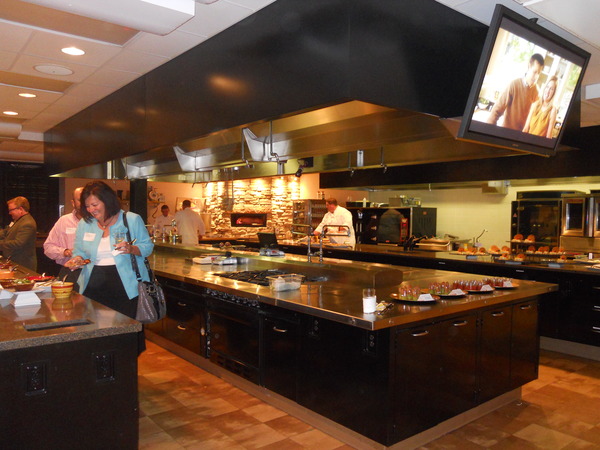 My favorite session, as it was most relevant to the communications industry that I am in, was the State of the "Latinosphere" presented by Giovanni Rodriguez (@giorodriguez), Chief Marketing & Strategy Officer of Deloitte Post-Digital Enterprise, and board member of LATISM (@Latism)He discussed the growing size and influence of Spanish speakers in the online world – Spanish will be the second largest language on the Internet in a few years. He describes the Latinosphere as a virtual land, with customs and a shared language. Several factors he explored were:
Size: Latino Digital Marketing will grow by 15% this year. However only 4% of Hispanic marketing dollars are spent on digital marketing – it is time for businesses to review and realign their marketing budgets to better reflect the changing virtual landscape to help capture and engage Spanish-speakers online.
Law: The tools and platforms most commonly used by Latinos are Facebook and Twitter. More has to be done in terms of analytics in this market and using the data creatively.
Language: Language plays an interesting role in this market which is largely bilingual.
Land: Country of Origin should play a role as well but shared language binds.
Influencers: It is important to figure out who are the Influencers and learn how to reach them. Latino Influencers online are not only talking about Latino issues but also about every topic imaginable – cooking, social issues, restaurants, saving money, etc. There are now organizations such as LATISM and Hispanicize (@hispz)which are bringing together Latino Bloggers and Brands. And Being Latino is one of the biggest existing groups on Facebook.
Reach: How can a sizable # of people be reached in this new world?
Best Practices: Who is leading the way in this new world? Brands should take note that social causes matter – grassroots and non-profit organizations are cited nearly as often as commercial enterprises when asked to identify best practices in social media.
There are 3 questions brands and marketers should be asking themselves when building their social media strategy:
Who is your audience?
What do they want?
How can we use social media to better engage them?
Giovanni says it well when he says to corporate America: "If you can't grow your Hispanic base, you base will not grow."
This presentation was complemented by a Census Update given by Angeles Ortega, Partnership Specialist at Dept of Commerce, US Census Bureau. The numbers are clear, with more than 50 million Hispanics in the US, and a buying power of almost $1 trillion – 1 of 6 people in the US are of Hispanic origin, and 1 of 4 children are Hispanic.
An interactive leadership workshop was led by SMU Professor Mickey Quinones, and Dr. Frank Lloyd, Associate Dean of Executive Education. Latinos face specific challenges when it comes to moving up the corporate ladder and an exercise in AWARENESS was conducted so that the thought-leaders in the room could learn to be more INTENTIONAL in their actions in their roles as Hispanic executives. There is no doubt that there is shortage of Hispanic leaders within corporate America – from middle to upper-management to the boardroom. High potential Hispanic leaders such as those attending the NHCC meeting were given a taste of what NHCC's Corporate Executive Development Program (CEDP) can do to accelerate the upward mobility of high potential Hispanic Managers.
The Member Meeting was a success, with the executives in the room walking away with a sense of a better understanding of the changing landscape of the Latino population and with some new tools to take back to work and promote change in the workplace to help make it a more corporately responsible environment while making a strong business case for the need to embrace and promote Latinos in a fast changing demographic landscape.
PR Newswire presented Pat Martinez, President of NHCC, and her staff with a gift of a framed image of their logo which was posted on the Reuter's Times Square Billboard – a tribute to the longstanding relationship to the organization and our commitment to their continued growth and success.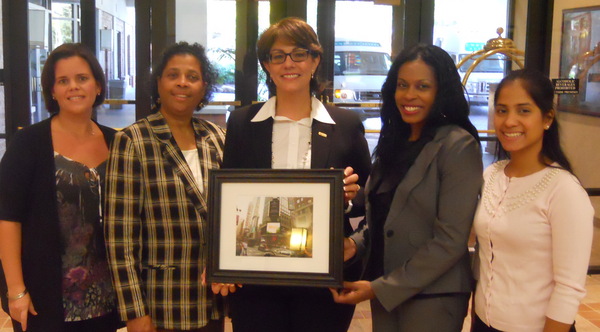 I was truly pleased to discover that Omaha really is a very beautiful city – the downtown area is typical of a mid-size Midwestern city – a mini Chicago. I had the chance to visit The Durham Museum for one of the conference dinners – it's a gem of a museum located in the former Union Railroad Station – a beautiful Art Deco style building, the lobby still looks like a train station of the old days, and in the basement there is a wonderful train exhibit featuring an actual Union Pacific train that you could enter and explore the cabins, locomotive, etc. – I loved it! And the Old Market area where ConAgra is located is historic and charming and full of great little shops – it is a great thing when business travel brings me to a city I may never otherwise visit and I discover what a lovely place it really is. So many great places to visit in this country!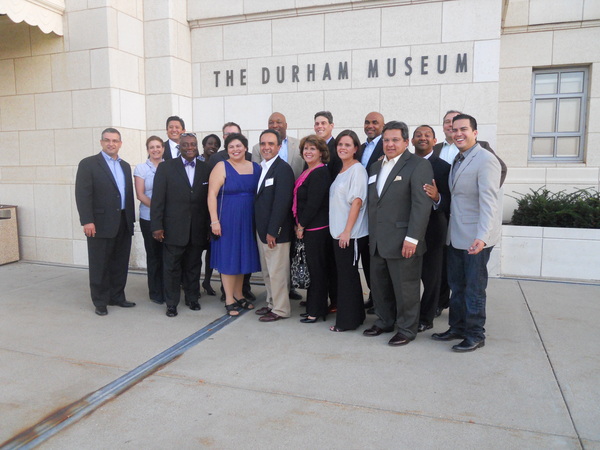 I look forward to the next NHCC Meeting will be taking place in Houston, Texas, at Shell's corporate headquarters in the Spring.
Margarita Hernandez is a bicultural & bilingual media and communications professional with over 12 years of experience in working with corporate clients in helping strategize their Multicultural Marketing and Public Relations campaigns. She is currently a Senior Account Manager for PR Newswire's Multicultural Division. Connect with her on Twitter, LinkedIn or via E-Mail