ProfNet is a free service that provides journalists, bloggers, authors, and other writers with links to experts and story ideas on the topics they cover. You'll also find links to job opportunities and other news and resources we think you'll find useful.
If you're in need of an expert source, you can also submit a free ProfNet query and have qualified sources come to you, or search the free ProfNet Connect database, which features nearly 50,000 user profiles, all searchable by keyword.
Search the ProfNet Connect experts database
EXPERT ALERTS
Interest-Rate Advertisements Can Be Too Good to Be True
Reasons to Invest in New Construction
What to Expect in This Year's Super Bowl Commercials
Only University-Driven Action Can Fix the Root Causes of Textbook Prices
Zappos Cybersecurity Breach
MEDIA JOBS
Freelance PR Writer
Executive Editor - NYC
Reporter - Grand Rapids, MI
Segment Producer - San Francisco
Reporter - Washington, D.C.
OTHER NEWS & RESOURCES
Tech Blogs: Digital Roundup
Dear Gracie: How to Write Catchy Headlines
PR Pros Push for Wikipedia Editing Rights
#ConnectChat Recap: Online Tools for Journalists
EXPERT ALERTS:
Expert Alerts are listings of ProfNet members who are available to discuss timely news topics. If you are interested in interviewing any of the experts, please contact their media representative at the end of the listing. You can also find Expert Alerts online at bit.ly/pncalerts
Interest-Rate Advertisements Can Be Too Good to Be True
Chip Poli
CEO
Poli Mortgage Group, Inc., in Norwood, Mass.
"One of the reasons that the rates on the Internet and in newspapers appear so low and attractive is because the advertiser generally assumes that the borrower is paying all closing costs and in some cases assumes that the borrower will also pay additional discount points to lower the rate. The important thing to remember when comparing mortgage programs is that it is critical that the potential borrower does 'apples to apples' comparisons on the programs, all costs for the mortgage and quoted rates. It is best to request these items in writing so the comparison can be done easily by you or a trusted professional."
News Contact: Lucia Scott, Lucia@exposeyourselfpr.com
Reasons to Invest in New Construction
Kristin Brown
Sales Associate
Coldwell Banker in Lexington, Mass.
"New construction is a great investment because you can make it your own. It is a blank canvas and allows you the ability to select the colors, fixtures, appliances, flooring and any other personal touches that are important to you and your family. Buying brand new also requires less maintenance. This means that you will not have to spend precious time or money on repairs for years to come. Some builders also offer warranties on new construction properties that will cover a range of issues for a significant amount of time. New construction is also built to current building codes; because building code regulations are constantly changing, there is a good chance that an older home will not be up to regulation. Older homes may even contain harmful chemicals such as asbestos and lead-based paint."
Brown: Kristin.Brown@nemoves.com
What to Expect in This Year's Super Bowl Commercials
Scott Creamer
Founder and CEO
The Screamer Company, an advertising agency
Creamer has been engaged on the front lines and the war room of advertising for nearly two decades. He has a strong pulse on the Super Bowl ad rush and has some predictions about what trends will be popular in the advertising atmosphere this year. Creamer is tracking the increase in disparity between major Fortune 50 companies and the rest of the field: "The Super Bowl ad rate has gotten too pricey to be the 'coming out' party it used to be for emerging companies. Companies without bottomless pockets will choose new options for their marquee ads this year -- like NBA All-Star Weekend."
Creamer is available to discuss trends in this year's Super Bowl advertising or advertising trends in 2012.
News Contact: Mark Wheeler, mark@anthonybarnum.com Phone: +1-512-329-2755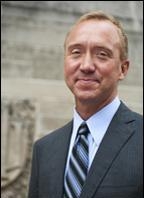 Only University-Driven Action Can Fix the Root Causes of Textbook Prices
Brad Wheeler
Tenured Professor at Indiana University's Kelley School of Business, and the University's Vice President of IT
"The economics of college textbooks are structurally flawed and are failing students, authors, professors and publishers. Yet, shifting to digital learning experiences (e-texts) will increase students' costs because current models of textbook sales are applied to digital counterparts. Different approaches, including free resources and companies trying to restructure the industry (as Apple did for music) are in play. But only universities using their clout to negotiate with publishers on students' behalf will result in an immediate solution that benefits all parties and finally corrects the underlying causes of prohibitively expensive texts." The model that Wheeler developed at Indiana University resulted in lower costs, longer access and multi-device use for students; and pays authors and publishers for each use of content. It is the basis for a just-launched multi-university trial with Internet2.
Wheeler is available to discuss any elements of higher education and digital learning, including elements of impending announcements by Apple and the Obama administration.
News Contact: Jennifer Robinson, jenn.robinson@gabbe.com Phone: +1-212-220-4444
Zappos Cybersecurity Breach
Fred Cate
C. Ben Dutton Professor of Law, and Director of the Center for Applied Cybersecurity at the Indiana University Maurer School of Law
Cate is one of the world's leading authorities on information law, privacy and security; and regularly advises Congress, government agencies and industry groups on these matters. He is available to discuss the legal and personal security implications of the recent Zappos breach: "The data reportedly accessed in the Zappos breach -- customer names, addresses, phone numbers, email addresses and encrypted passwords, in addition to the last four digits of customer credit cards -- poses the greatest risk to affected individuals. If I have your name, address and phone number, in many states I can get your property tax records, marriage license and other publicly available information. With that additional information, a criminal is in an even better position to commit frauds in your name or to access password-protected sites by using the extra information to answer password-reset questions."
News Contact: Brianne O'Donnell, brianne.donnell@gabbe.com Phone: +1-212-220-4444
Following are links to job listings for staff and freelance writers. You can view these and more job listings on our Job Board: bit.ly/pncjobboard
See more listings here.
OTHER NEWS & RESOURCES:
Following are links to other news and resources we think you might find useful. If you have an item you think other reporters would be interested in and would like us to include in a future alert, please drop us a line at profnetalerts@prnewswire.com
TECH BLOGS: DIGITAL ROUNDUP: PR Newswire's Thomas Hynes reviews some of the best tech blogs he's seen recently: bit.ly/y8u0kx
DEAR GRACIE: HOW TO WRITE CATCHY HEADLINES: ProfNet Editor Grace Lavigne shares nine experts' tips on crafting appealing headlines for readers: bit.ly/zrfkJr
PR PROS PUSH FOR WIKIPEDIA EDITING RIGHTS: Erin Lawley discusses the significance of the Facebook group Corporate Representatives for Ethical Wikipedia Engagement (CREWE): bit.ly/wsTrvt
#CONNECTCHAT RECAP: ONLINE TOOLS FOR JOURNALISTS: ProfNet Director Maria Perez recaps her Twitter chat with Mike Reilley, founder of The Journalist's Toolbox, on how journalists can improve reporting online: bit.ly/wgwxog