Welcome to our SPOTLIGHT feature, where we highlight a journalist and ProfNet user to share their personal story and insight with you.
This SPOTLIGHT belongs to Laurie Mason Schroeder, a courts and crime reporter at The Morning Call in Allentown, PA.
Schroeder joined The Morning Call in June 2014 after covering courts for Calkins Media in Bucks County, PA for 16 years. Her stories have won numerous writing awards, including three Pennsylvania Bar Association William A. Schnader Print Media Awards.
We hope you find Melissa's SPOTLIGHT both enjoyable and informative.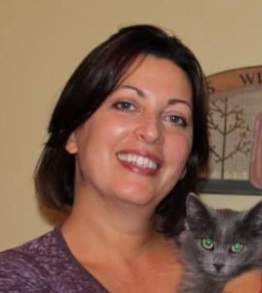 Can you tell us about your first job as a professional journalist?
I started out as a stringer (freelancer) in 1996 at my hometown newspaper, the Bucks County (Pa.) Courier Times. After covering dozens of school board and municipal meetings, I landed a staff position as a police reporter. A year later, I moved into the court beat and stayed there for 16 years. I now cover courts for the Morning Call in Allentown, PA.
Did you always know you wanted to be a journalist or did you originally have other plans?
I'm an accidental journalist. After having my own catering business for years, I decided to switch professions at age 30 so I could spend more time with my son. I started working toward a teaching degree, but after one student teaching gig I realized I wasn't great with kids. I took a journalism class as an elective, and was immediately smitten with news reporting.
What type of stories do you like to cover the most?
I'm in a courtroom almost every day, and I enjoy bringing the law to life for my readers. The best compliment I ever got from a reader was "when I read your trial story I felt like I was there." In Pennsylvania, where cameras and recording devices aren't allowed in the courtroom, I'm the eyes and ears of the community.
Do you make suggestions regarding the stories you cover or are they usually assigned to you?
It's about 50/50. Sometimes I'll see a trend developing and pitch a story. Other times my editors will have an issue in mind and assign me a story. I prefer to come up with my own ideas, but sometimes other people in the newsroom have a great idea that I hadn't thought of that turns into a front page story.
Is there something in particular you like most about what you do?
Journalism is the most interesting job in the world. Every day is something new. I've learned so many things while covering court, and a good trial is like a Shakespearean play.
What advice to do you have for those in PR or anyone else who may want to pitch you a story idea?
Please know what I cover. A few clicks on the paper's website or even a Google search will show you that I cover courts. Don't send me a pitch about a diet trend.
What should they always do and never do?
Always be concise. Reporters are busy, and if your emailed pitch is more than a few paragraphs we're either going to delete it or save it for later (and probably forget about it.) Never start your pitch with a "shocking" or celebrity-themed story (unless you're targeting an entertainment writer.)
Also, I don't write book reviews.
How can someone in PR get to know you and develop that important connection to build trust?
Follow me on Twitter. I'm @LehighCourts. You'll get a flavor for what kind of stories I write, and you can comment or send me a message when you have an idea for a story that fits my beat. Just don't ask me to review your book.
Do you have advice for members who respond to ProfNet queries?
Like I said, reporters are busy people, especially these days when we're expected to write at least two versions of every story—one for the web and one for print—as well as shoot photos and video and keep our social media followers up to date. In my queries, I almost always request that the expert answer a few questions via email, with the option of following up with a phone call if needed. This saves time, especially when I'm simultaneously covering a murder trial while putting together a Sunday feature. Despite this request, I'll sometimes just get a reply from a PR person pointing me to a client. PR people, please try to get your client to answer at least one question via email. It really increases the chance that I'll use them for the story.
What type of experts do you like to work with?
Smart people who talk like regular folks. My readers will tune out if I quote professors who speak as if they're lecturing a class, or industry leaders who pepper their sentences with corporate-speak. I sometimes have to ask experts to explain something as if they're talking to a child. I'm not saying my readers are dumb, but sometimes I have less than a day to get up speed on a subject so I need experts who don't mind putting things in simple terms.
What has changed from when you began your career?
The digital revolution. When I started, the Internet was brand new. I remember a staff meeting where we heard about this thing called Google. Deadlines were 10 or 11 p.m. Now, my stories need to be online almost immediately—or at least before the competition—so there's very little downtime. I used to cover a trial, eat dinner, drive back to the newsroom and write. Now I'm hunched over my laptop in the courthouse hallway minutes after the trial ends.
How do use social media at work?
I use it to get my stories out and to find sources. Twitter is amazing for this. Type in a few words and, voila! You find people from all over the world who've posted about the subject. That's a good reason for experts who want to be quoted to keep their Twitter accounts up to date. There are a lot of other social media sites, like Facebook and Instagram, that reporters check, but Twitter seems to be a favorite among the journalists I know.
Can you tell us about your favorite or most challenging assignment?
While most courtrooms are open to the public, cases involving abused and neglected children who are being taken away from their parents are closed. I wanted to write about the subject, so I started asking every judge who would listen about my story idea. Seven years and four judges later, I was finally able to get inside these closed courtrooms to observe. The result was a weeklong series on Bucks County's Children and Youth social service agency that won several first place writing awards in Pennsylvania. It was emotionally-draining stuff. But readers were fascinated with the behind-the-scenes stories, and social workers I spoke to after the story ran thanked me for showing how difficult their job is.
Whether you're a reporter, blogger, author or other content creator, ProfNet can help you with your search for expert sources. Send a query to tens of thousands of experts and PR agents to find an expert you can quote on virtually any topic. The best part? It's free! Start your search now: Send a query