Our next #ConnectChat, "Insider Tips for Book Promotion" will feature Sandra Poirier Smith, (@SmithPublicity), the president of Smith Publicity, an international book marketing company based out of Cherry Hill, NJ.
Sandra will discuss how authors can get publicity for their books and provide visibility to their work and expertise. She'll also discuss how advertising differs from publicity and much more to help get you the publicity you seek.
The chat will take place Tuesday, July 8 from 3 to 4:30 p.m, EDT. To submit questions for Sandra in advance, please email profnetconnect@prnewswire.com or tweet your question to @ProfNet or @editorev.
We'll try to get to as many questions as we can. Of course, you can also ask your question live during the chat. To help you keep track of the conversation, we'll use the #connectchat hashtag. Please use that hashtag if you are tweeting a question or participating in the chat.
If you can't make it to the chat, don't worry -- a transcript will be provided on ProfNet Connect the next day.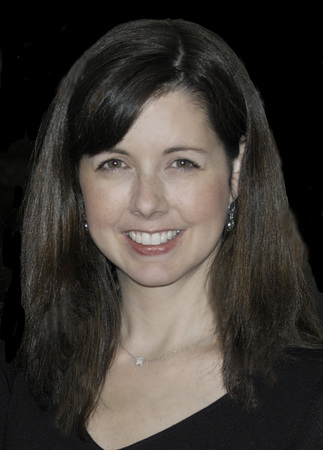 About Sandra Poirier Smith
Sandra is the president of Smith Publicity, Inc., an international book marketing company dedicated to helping authors create awareness about their books and expertise through media coverage. Smith Publicity has promoted thousands of authors/publishers since 1997—from New York Times best sellers to first time, self-published books.
At Smith Publicity, Sandra consults with publishers and authors of every genre developing tailored strategic plans to help build author brands to attract attention for their work. Sandy has worked with hundreds of authors and publishers ranging from New York Times bestseller Jeff Foxworthy, Curvebender Publishing, publishers of the sold out book Places I Remember by Henry Grossman (author)/Sir Paul McCartney (introduction), The Writer's Coffee Shop, original publishers of Fifty Shades of Grey, Harvard Business Review Press to Boardwalk Empire by Johnson, the book upon which the HBO Series was based.
She also works closely with Smith Publicity's creative and diverse team of book publicists to research story ideas, angles and tie-ins to breaking news to create media attention for their authors. This media exposure has helped Smith Publicity clients secure lucrative business opportunities, new book deals, writing/blogging/column invitations, op-ed and byline article placements, regular appearances as the expert on national television programs, expert commentary quotes, film option interest, speaking engagements, and of course, increased book sales.
Sandra previously worked as Manager of Marketing Services for Thomson & Thomson, of the Thomson Reuters Corporation, where she planned and implemented over 400 marketing, PR, and image development programs. Sandra also worked for Advanced Computer Graphics in Boston, MA, servicing clients such as Reebok, the National Association of Desktop Publishers as Associate Editor, and for Ocean Spray Cranberries of Plymouth, MA. She has extensive experience in graphic design and website content development.
Sandra earned a Bachelor of Science in Art, and a Master of Business Administration from Northeastern University in Boston.