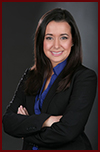 On Tuesday, Sept. 2, we hosted our latest #ConnectChat, "Building Your Expert Brand Through Books," with Ashley Jones, director of marketing and business development at Greenleaf Book Group.
Jones discussed the biggest mistakes beginners make, whether you need a lot of money to promote your brand, increasing visibility, and much more.
Please follow @ProfNet and @editorev on Twitter for more information on future chats or check back right here on ProfNet Connect for details.
Ashley, please tell us about Greenleaf Book Group and what your role is there.
Greenleaf is an exciting place. Our goal is to help people with big ideas grow into recognized thought leaders. We are a hybrid book publisher and we bring together the best aspects of traditional and self-publishing. Greenleaf authors have access to our strong distribution team keep creative control, IP and most of the royalties. We also help authors think beyond the book and leverage their ideas and content in new ways.
The book publishing industry is so competitive. How do you distinguish yourself and your books from everyone else?
Books are an important thought-leadership cornerstone. To stand out, authors need an online platform and audience building. Tactics like exclusive content for email lists, feedback from beta audiences, and videos to expand messages go a long way. An audience who supports the book when it launches is a huge advantage. They are like passionate partners.
What does branding and marketing mean for authors?
Authors engage in marketing all of the time. Book signings, social media, or paid advertising are good examples. While some authors recoil at "marketing," it's about helping people who are interested in the author's expertise and relationship building. Branding is part of marketing. A brand is the meaning audiences attribute to a product, service, or individual.
Do you need a lot of money to effectively promote your brand?
There are lots of brand-building tactics that authors can engage in without spending a lot of money. Authors can leverage social media, attract audiences and use creative tactics to engage their audiences. Many tactics are free or inexpensive, if an author is willing to put the energy and time into them.
How can Greenleaf help an independent author build their brand?
For authors, building brands is about knowing the audience, creating a strong message, and sharing that message. Greenleaf works with independent authors to build the right kind of brand to attract a loyal audience. The tactics we recommend depend on the author, their message, and the audience they should be reaching.
For example, a fiction author would be likely to have a very different approach than a business author.
We focus on creating a strategy, building assets like a website, a presentation, and social media presence, and finding the audience.
What are some steps a new author can take to increase their visibility so media and others see them as experts in their fields?
Building an expert brand can be challenging. The most important step is to determine audience and message. Next, it's key to make yourself look like an expert with an online presence, public speaking, and media presence. Media attention can be garnered through sites like PR Newswire or direct outreach to the press. We also recommend working with PR agencies -- a good publicist can help to build media buzz, which is invaluable.
Would you consider blogging an effective way for someone to promote their book and expertise?
Blogging is a GREAT tool for all authors. It is a venue to share ideas with a wider audience. Blogging helps to build SEO value (so you can be found online), credibility, and connect with an audience. If treated correctly, your devoted blog audience will be the first people to read and promote your book.
What are the biggest mistakes beginners make when it comes to brand?
There are two big mistakes I see authors make when building their brands, and there are easy ways to avoid both: 1) Building brand elements (i.e., website, business cards) before getting clear on a message or plan; 2) Not sticking to a brand-building plan. It's easy to get distracted; make a plan and stick to it.
It's easy to see how authors make these mistakes. Building a brand is hard work and it's easy to lose focus. To avoid these mistakes, authors should create and stick to a plan where each step connects to long-term goals. Having a branding professional on your team helps. We know what mistakes to watch out for, the best timing, and what to focus on.
Let's take a step back. How can someone develop enough content to write a book to start their journey as an expert and build their brand?
Most people who are considering a book are surprised to find that they already have content that they can use. I love blogging as a first step -- blogging is a great way to organize and share ideas and test them on an audience. Greenleaf also helps authors to evaluate their ideas and gives feedback on concepts submitted to us.
Do people who want to work with Greenleaf need to have some of their work already published before you consider them?
No, many Greenleaf authors are first-time authors. We are highly selective, but we love working with new authors.
Some people may think this is an overnight process, but how long can it take for a new author to become a trusted expert?
Brand building is often a long process. Ask anyone who is an overnight success. They'll tell you it took years. Experts can avoid wasting time by starting their brand on the right foot -- a clear message and strong online assets.
Speaking opportunities are a good way to get visibility. How can someone go about getting those opportunities or increasing them?
Authors who want to speak need a professional presentation and a great topic to speak on. Audiences want to hear about ideas, not about the book -- they want a topic that is exciting, not a sales pitch. With a good topic and presentation, reach out to your local @NSAspeakers chapter or speakers bureau for opportunities.
Do you recommend that an author partner with another more successful one?
Partnerships with other authors, businesses, or organizations are always beneficial for new authors. Those brands have audiences who may be excited about a new author's ideas -- access to their audience is great. It's key for new authors to think about what they can offer partners. Speaking or promotion are a few options.
What role does social media play? What should an author be doing to drive sales and visibility?
Social media is great for building interest and sharing ideas. Staying active and sharing relevant info is key.
It's key to give value to an audience, not be focused on self-promotion. People love authors who provide value. That's true everywhere, especially in social media. I want to follow someone who gives me great info. Don't you? Social is helpful in book sales, but it's not a direct link. Social media is about relationships, not sales. That said, authors with truly strong social media followings often see strong book sales.
Greenleaf Book Group has a conference coming up. What's it about?
Greenleaf's Summit is about helping authors build brands, books, and connect with each other. We'll go into details about the topics above, and others for new and experienced authors.
When and where is it and how can an author register?
The summit is in Austin, Texas, Sept. 25-26. Details at greenleafauthorsummit.com
Anyone viewing this chat can use discount code PROFNET for a 33% discount on tickets. For more info, reach out to Greenleaf on Twitter or email us at authorsummit@greenleafbookgroup.com.