On Tuesday, Feb. 17, we hosted our latest #ConnectChat, "How to Get the Attention of Global Media," with Colleen Pizarev (@cpizarev), vice president of communication strategies at PR Newswire.
Colleen discussed specific strategies in working with journalists in different locations including Asia and Europe, for example. From appropriate times to send a release to language differences and preferences, Colleen addressed topics that will help anyone working with international media outlets.
Please follow @ProfNet and @editorev on Twitter for more information on future chats or check back right here on ProfNet Connect for details.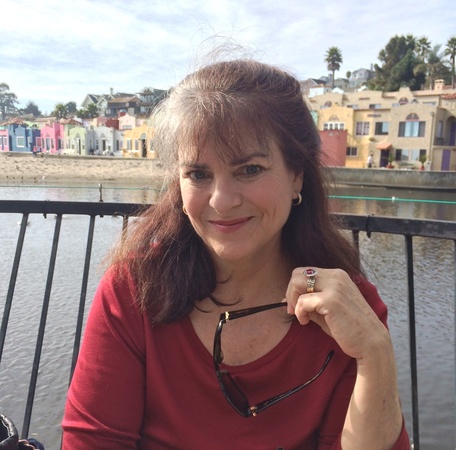 Can you please tell us about your role at PR Newswire?
I work with companies and agencies all over the world on communicating #globally. Getting the most out of a press release, PR as #DemandGen, and #crisiscommunication is all a part of what I do.
What are the biggest differences when reaching out to a global audience?
You must speak to the local audience. Very few 'global' releases work. If you make it too generic it rarely works. Speak to the local audience directly in headline, first paragraph and quote at the very least. Make sure your message shows you're talking to the audience in that country. Mention country name in headline and quote.
Does a news release or communication need to be in a country's specific language?
Yes. Language is very important for engagement and search. Readers may understand English, but they rarely search in it. Journalists also may understand English, but most write in their own language. Providing a release they can use is clutch. Sending news only in English is considered arrogant in many cultures. If you want coverage, you need to play by their rules. If you want engagement, you must write in the language of your audience. Period.
Language is tricky in the sense that others may find a word or phrase offensive. With what does one need to be most careful so as not to offend?
Check with your local offices, agencies, distributors or a translator to make sure you aren't including anything wrong. It's always a good rule to stay away from colloquial English phrases that are not strictly necessary in press releases. Keep it simple to make it much easier to translate. Global messages that are easy to read and understand do best. Even when sending to the UK you can get in trouble. I like using Google Trends to see what may not work. Simple everyday phrases we use in the US will not work in UK English - they have double meaning or different entirely.
Colleen, can a US-based agency successfully engage with UK media, without using a UK-based agency?
It is possible. Working with UK media is similar to US media, but the message must be tailored to the UK market. Be sure your pitch letters and release make it clear your message is for the readers of the UK publication. Be available during their time of business and don't pitch too late in the day. Be aware of editorial calendars and deadlines. Don't use the same pitch as you do for the US. Look at what is written at the UK pubs and adjust accordingly. Get a good media database and send in the way the journalist wants to receive. Not all like phone calls. Never call and ask a UK journalist if he/she received a release. That is not acceptable.
Are there other tips on pitching UK media?
Keep the UK message and the pitch short - even shorter than here in the US. Make sure any image or infographic is UK oriented. Check spelling on captions and infographic.
Make sure release spellings are UK English. Set spellcheck to UK English and run it, accepting any changes.
What's a good translation service? People worry they'll get email from journalists in a language they cannot read.
There are many good translation services. Make sure translators are all located in country. PR Newswire can recommend good translators to you. We have a huge network we use for press releases, and I'm a tough client. If you get email from journalists, have it translated, and then translate your response. You can also respond back in English and see what happens. Sometimes they can read English better than compose. It also depends on the country - some countries it's more acceptable to communicate back and forth in English. If you get a journalist responding to you at all, that is a good thing - having to translate your response is minor issue. Many companies have translators work with them after sending release to handle communication. The secret is finding someone you like and working with them on ongoing communication. I would be happy to recommend some services that I know are good and meet my high standards.
Is a local agency necessary?
An agency isn't always necessary, and it depends on the market. If you have language capability, and don't mind working at different times, you can manage it here. You need a local agency if you are doing events, trade shows, or roadshows and don't have local office. If you have significant sales in a country and no local staff, and agency becomes important. Time zones are also important to agency decision. If you don't want to pitch at 2am, having someone local works best.
Is there really a difference between French and French Canadian?
Oui! The language has evolved differently. There are different phrases used in each country. You can get away with European French in Canadian communication, with a bit of teasing from the journalists. But French media aren't as forgiving. You need European French for France.
I want to send the same release in Mandarin to Hong Kong and China. Was told I can't. Why?
Mandarin is the spoken language in Taiwan and China. You can't 'translate' a release into that. Simplified Chinese is written language for China and Traditional Chinese is written language for Taiwan. Both speak Mandarin. If you ask for Simplified Chinese instead of Mandarin when requesting translation, you'll get a more positive answer.
Does having imbedded links or #video change international release landscape? Are there countries that restrict them?
Yes, links must go to translated pages for best effect if possible and video needs to be visible in all markets and appropriate. China doesn't get YouTube. Depending on the country and subject, video may need to be adapted to the local market. Look for cultural restrictions in Asia and Middle East. Some videos won't work if banned imagery is used.
I was told by a pub in Dubai they couldn't run my photo. Why?
There are cultural restrictions in Dubai that can prevent photo usage. Subjects, modesty of dress and caption key words matter. Use of celebrities also can cause problems in image or video in the Middle East. Check with your local office or agency.
What makes a photo have appeal in Asia?
Best photos feature local people in Asia. Audience must relate. Grip and Grins rarely get picked up. Kids and Pets do. Make sure the caption is translated for maximum effect in Asia. Remember China cannot access US based sharing sites, so photos and video needs to be stored in .cn sharing sites.
How about Europe?
Product photos do well in Europe, but it must have local packaging to be effective. Video is very popular in Europe. Can usually use the US video with good engagement.
If I send a release only to the US, will it get picked up all over the world?
Releases sent over @prnewswire have some overseas reach due to our journalist database, and large .com online reach. But for Search, it must be sent in local domain and in local language. Just to US won't give you global exposure.
If I pitch the LA correspondent for the FT, will the story get into the FT worldwide?
It will get into the online version of the FT, but not necessarily the print version. Pitching local journalists works very well.
Is sending a release at 7am in Japan a good idea?
No. Too early. Not all markets like early releases like the US. In Japan, between 9 and 10 am is best. You can get away with earlier in Australia, but most Asian markets need to be after 9am local time for best results. NEVER send a release during an overnight in a target country. Sending globally at 7am ET ensures no one in Asia will see it. Always send releases before deadline in target country. It's OK to stagger a release to morning globally.
What is the best way to do a press kit for an overseas show?
Press kits need to be in language, and in digital format. Paper is thrown away in newsroom. Have press kit in several languages on flash drives and hand those out with giveaways at trade shows. Have some print kits at trade shows for those who want it, but most want digital copies. Easier to pack home.
What is the best way to reach the most people in Africa?
Online posting on local domain websites is best for Africa reach. Mobile is huge there, and Search is important. Posting in English works for much of Southern Africa, but French and Arabic is needed for West and Northern Africa. Be sure to communicate in appropriate language to target market.
If I send a release in India and I don't have a local staff, will they call me in the middle of the night?
It's possible, but most Indian journalists know they'll just get voicemail, so they will email unless it's breaking news. If your mobile phone is on the contact information, you may get a late call, but since it's for a story, that's a good thing. If a journalist needs to call me in the middle of the night, that's OK, and why I went into PR in the first place.
For journalists on the chat: A reporter may speak English, but writes in German and they only want German releases. How can journalists get PR staff to understand this?
Easy. Stop accepting English copy, and tell the company pitching it to send in German. If you're being nice and allowing English, then you'll get a lot of it. Many journalists are no longer taking EN copy. PR pros get the message if you send it back. @prnewswire recommends sending in local language, and your support helps.
To post a story, journalists need to have an image. Please let everyone know how to give journalists good photos.
Have photo in jpeg or tiff format, high enough density for publication and post photo on as many local domain sites as possible for easy download by local journalists with release.
Whether you're a reporter, blogger, author or other content creator, ProfNet can help you with your search for expert sources. You can send a query to tens of thousands of experts and PR agents, search the more than 60,000 profiles on ProfNet Connect, or get timely experts and story ideas by email -- all for free! Need help getting started? Email us at profnet@profnet.com