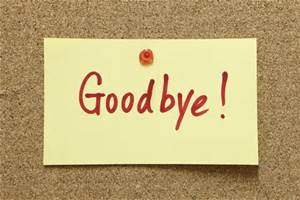 Going to work is something most of us should look forward to in the morning. Eventually, however, there comes a time when we all reach our breaking point and know it's time to either move on or make a huge change (if it's not forced on us).
If you work in journalism, you're aware of the long and awkward hours, the pay, the stress, etc. Shall I continue? It's truly a calling, and if you're lucky, you get to build a career and make a decent living. For the vast majority, it's an up-and-down field, a love/hate relationship even when it's fulfilling. This is not to say that all journalists are miserable -- of course not. There are many who are very happy doing what they do.
The reality, however, is that being a journalist today is challenging, but that's obvious to us. There are many reasons for leaving journalism. For some it's the fear of the unknown and the instability; for others, it's the pay, or the lack of opportunities at other media outlets, or getting a better position where they are. Many other reasons exist, but those seem to be the ones that dominate when I speak to people who've left the business.
Journalists often make the switch to what is usually called the "dark" side and go to PR or become company spokespeople or freelance writers and authors. Then there are those that go back to school and start all over in a different field.
I've mentioned this in previous columns, but I'll reiterate. I'm a former broadcast journalist who left to work in media relations (not the same as PR in my case) and I haven't looked back. Not to say I don't miss it (I do) or that I won't give it another try in some capacity, but I feel equally as fulfilled. I like what I do, my colleagues and the hours.
Making a change is a scary thing and not something you can decide overnight. It takes some serious thinking and soul searching, but trust your instincts. Even if your situation is forced, turn it into a positive, although at the time it may be tough to see. It will be challenging, yes, but always have a plan. No journalist should think their role will remain the samel, but I would say that for most fields, anyway. It's always good to have a plan 'B.'