Welcome to our SPOTLIGHT feature, where we highlight a journalist and ProfNet user to share their personal story and insight with you.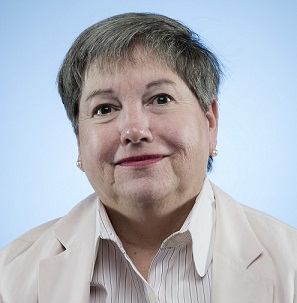 This SPOTLIGHT belongs to Catharine Hamm, travel editor at the Los Angeles Times.
Hamm has been with the Los Angeles Times Travel section since 1999, serving as travel editor since 2003.
Her peripatetic career (newspapers in Kansas, Missouri and California) mirrors her peripatetic life: She was born in New York, and by the time she settled in Los Angeles, she'd had 34 addresses, including Virginia, Hawaii, the Philippines, Kansas (where she earned her B.A. in Spanish) and Spain.
The Times' Travel section has won the Lowell Thomas Award for best newspaper section five times during her tenure. Her favorite destination? Always the place she's going next.
We hope you find SPOTLIGHT both enjoyable and informative.
Did you always want to be a journalist?
Yes, I just didn't know it. I thought I wanted to follow in my father's footsteps and work with veterans in helping obtain benefits after their service. But one day I realized that my mother's side of the family—the Irish side—loves nothing better than telling a story and that I did too. It took me awhile to figure out that I could take what came naturally and make a living doing it.
Where was your first job?
My very first job was sorting Multiple Listing Service cards in a real estate office. I was about 16. My first newspaper job was not in writing but in production. This was some time ago, so newspapers—and this was a six-day-a-week small-town paper—still pasted up pages. I did that for a year.
Please tell us about what you do at the Los Angeles Times.
As editor of the Travel section, I select and do a final edit on stories and work on the design and photo processes. For online, I am the editor of the blog. For both print and online, I write a weekly consumer column and occasionally other stories.
What are your favorite stories to cover?
Those that make me say, "Wow -- I never thought of that." Being in travel journalism is like being in school every day. I could have been a perpetual student at an institution of higher education, but instead chose something that allows me to be in a classroom of sorts each day.
Do you make suggestions as to what stories you cover or are they assigned most of the time?
Yes, I do make suggestions and assignments. We know our readers (we think) and we generally know what is trending in travel. The trick is to put the two together in a way that interests a million people each Sunday.
What advice do you have for PR professionals who want to pitch you a story?
This is difficult for PR people, but this age of email and social media has created an expectation of intimacy, which means knowing us or at least our market. Thus, a customized pitch will go a long way in furthering whatever the cause might be. That means that if the rest of the country is in the grip of the polar vortex, that's the rest of the country -- that's not us. When we get "escape the polar vortex" email pitches, they go immediately into the electronic circular file.
What should they always do and never do?
Always: Put the geography into the subject line or at least the lead of the pitch. I am amazed at how many pitches I get that say, "Visit XYZ hotel/restaurant/attraction" and expect us to know where XYZ thing is. Often the pitch never says and that is not helpful.
Never: I appreciate the sentiment of "hope you are well" or "have a great weekend" or "hope your weekend was fantastic," but please don't. Please. I've heard this from others as well. You don't know what the person on the receiving end is dealing with and sometimes, you haven't had a great weekend or you're not well or your weekend is going to be rot. I think this is a dangerous practice.
What's the best way for someone in PR to start a working relationship with you?
PR and media -- online, print, whatever -- must work more as a team. The PR people I work best with are the ones who will lend a hand to me and that is how the relationship usually starts. When I ask a question, for instance, and the answer isn't one that is available, say so. Don't just ignore it. The honesty, along with the help, can start a great relationship.
Do you have advice for members who respond to ProfNet queries?
I understand that sometimes there is wiggle room in the way a query is written, but there are times when the response to the request is way out in left field. If, for instance, I ask for an expert on tipping etiquette, I am not interested in the latest tipping calculator. That's not the question.
The other thing is this: If you say that an expert can be available to me -- and that's great and exciting -- don't then come back and say that no, in fact, he or she is out of pocket for the rest of the week and can I do the interview middle of next week? Making sure that someone is available before the deadline is very helpful.
What type of experts do you prefer to work with? Do you prefer someone in a higher level role or is someone else acceptable?
I'll work with anyone who wants to provide informed answers to questions. I've had some amazing interviews with experts who just blow me away with their expertise and their willingness to educate me so I can educate my readers. I've also had a very few who knew less than I did -- and that's scary because I usually don't know much. No expert should ever try to bluff his way through an interview. It's terribly damaging to his or her reputation and it's a time waster for both of us.
What is the toughest part about covering travel?
Travel journalism in its highest form is a combination of news reporting and consumer reporting. First and foremost, you need facts -- travel reporting isn't just what we call the "rosy fingers of dawn" -- that is, watching the sun rise over (fill in the blank) place. It's history, culture, people and world events; it's the attractions we want to visit and those that are lesser known. Couple that with the consumer aspect of reporting. You are essentially telling people how to spend their time and money so you must become -- very quickly -- an expert.
It's an amazing responsibility that sometimes leaves me breathless, even while so grateful to be doing it.
What has been the most difficult assignment to cover?
Probably my trip back to the Philippines in 2012. I had lived there as a child. Upon my return more than 45 years later, everything had changed and nothing had changed. I have a great affection for the country and especially its people, but my heart broke when I came face to face with some of the same horrible living conditions that existed in 1966. Many of the same social, economic and political issues continue to hold back this beautiful country. I wanted to weep.
Do you use social media as part of your job?
Yes, especially Twitter, Facebook and Pinterest.
What's your advice for someone thinking of going into journalism and also for someone who's just starting out in the business?
Always overreact and always over report. By overreacting, I don't mean having a meltdown, but when a situation arises, do more than you think you need to do at that moment. You may not need the information at that moment, but you will have it (or the muscle memory) in your hip pocket for a time when you do need it. By over reporting, you will be able to write with confidence and authority, which is not to say arrogance. Plus you get to check facts and points of views with several sources. The key to over reporting, though, is to do just enough of it and to not let it become an obsession because otherwise you'll never get finished.
Travel is not just your job but your life! You've lived everywhere!
There are many places I've been lucky to live. The downside: When people ask me where I'm from and their eyes glaze over after about 15 minutes, I know I've crossed the TMI (too much info) line.
Besides traveling, what do you like to do when you're not at the office?
I love gardens and I love to garden. I love and hate computers and seem to spend an inordinate amount of time making them do things I want them to do. Most of all, I love my family and want to spend as much time with them as I can. Luckily -- or not -- they are spread all over the country, so seeing them means -- what else? -- travel.
Whether you're a reporter, blogger, author or other content creator, ProfNet can help you with your search for expert sources. You can send a query to tens of thousands of experts and PR agents, search the more than 60,000 profiles on ProfNet Connect, or get timely experts and story ideas by email -- all for free! Need help getting started? Email us at profnet@profnet.com