Getting your information correct is always important, no matter what industry you work in. If you're a journalist, however, extra effort is necessary or you could get into a whole lot of trouble. You need to make sure the details in your report are accurate so as not to mislead your audience and it's also your responsibility to ensure that what's said by those you interview is correct.
If your name is attached to a report you're held accountable for what you put out there, so it's imperative to get the facts straight, do your research, and if your gut makes you question something, trust your instinct and check it out.
Here are some articles that will help guide you and teach you the art of fact-checking.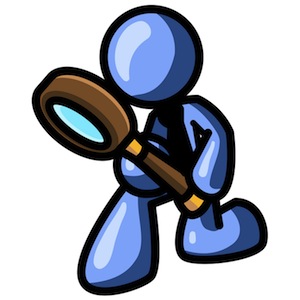 7 ways to make your work easy to fact check (Poynter)
A Journalist's Guide to Fact Checking (Yahoo! Small Business Advisor)
Why fact-checking is the root of journalism: 8 good questions with PolitiFact's Angie Drobnic Holan (American Press Institute)
What 'Fact-Checking' Means Online (The New York Times)
5 'essential understandings' of the fact-checking movement (PolitiFact.com)
State of Journalism: The Lost Art of Fact Checking (Bethany McLean via LinkedIn)
Whether you're a reporter, blogger, author or other content creator, ProfNet can help you with your search for expert sources. You can send a query to tens of thousands of experts and PR agents, search the more than 60,000 profiles on ProfNet Connect, or get timely experts and story ideas by email -- all for free! Need help getting started? Email us at profnet@profnet.com
Photo courtesy of bing.