In recent weeks, we have seen the climactic Democratic National Convention (DNC) and Republican National Convention (RNC), with media from all over covering the speeches, protests, official nominations and everything else that comes with a political party's convention. Each one had its share of drama with moments many of us are still seeing on the news or discussing via social media.
Each convention had its pros and cons with regards to media coverage, so we asked people who attended the conventions for their eyewitness accounts, personal experience and overall thoughts regarding what they saw.
Yasmeen Alamari, a political reporter for Rare who covers foreign policy and politics out of the White House and State Department, attended both the DNC and RNC and described some differences in how the conventions were organized. "The logistics of the RNC at Quicken Loans Arena & Progressive Field offered a more concentrated space and made it much more practical to cover events both inside and outside of the venue. Because the Wells Fargo Center in Philadelphia was so spread out, there were big security buffers around the arena and floor passes were granted just for 30-45 minutes at a time, it made it more challenging to capture coverage in the time allowed."
As for what could have been better at the conventions she said, "The RNC needed better organization. The organizers didn't anticipate the depth of need for media in terms of packets, access and other logistics and practicalities. Despite the time delays of getting from one place to another for the DNC set-up, the DNC was well equipped with a media tent and provided a very organic way to interact."
She noted, "The logistics of the RNC allowed more comprehensive coverage with the ability to cover events, protests and floor proceedings pretty fluidly. With the DNC, you often had to cover floor activities in 35-45 minute increments. These conventions are very delegate centric, as you'd imagine. In the media we want to have access to everything the delegates have, but sometimes you must have an alternate plan should timing be an issue."
Yasmeen also indicated that "The DNC was well-equipped. The media tent with open desks provided a very organic way for journalists and sources to interact. As someone used to working in D.C. and making lots of phone calls to set up meetings with sources, convention coverage means more of looking at lots of badges and finding ways to connect for interviews or perspectives."
Michael Nieves, president and CEO of Hispanic Information and Telecommunications Network (HITN), attended the Democratic National Convention and believes coverage of both conventions has improved with every election. "When I first started watching coverage 30 years ago, the media coverage consisted mainly of sliced down, bite-size video clips edited to deliver only the information the networks wanted their viewers to see. Thanks to the Internet, that doesn't happen as much. Media coverage - in general - has had to evolve to serve a much smarter viewership. Today's viewers want more information and are also willing to invest the time to learn the subject matter. This is where most media coverage fails. It stops short of offering its viewership a true educational experience."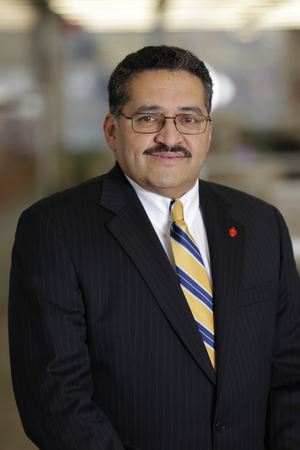 However, Nieves also thinks there are some things that could improve. "I admit the larger networks have done a better job at pulling back the curtain on the complicated aspect of the Republican and Democratic conventions, events that are based entirely on parliamentary procedures and rules most people will never be aware of. But the coverage still only skims the surface. Most people rely on media outlets to get their information on the elections. So the responsibility falls on us (media) to provide coverage that digs a bit deeper in order to better inform our viewers."
The observations from these two media professionals gives those of us who were not able to be at the conventions as journalists a genuine look at what took place there and have shared how coverage has changed over time. Whether or not you attended the conventions, if you were watching from home or if you're a journalist or not, we all have our opinions regarding how good or bad coverage was of the political extravaganza. If you attended, what are your thoughts? If you watched on TV, what did you think? We'd like to know.
Whether you're a reporter, blogger, author or other content creator, ProfNet can help you with your search for expert sources. Send a query to tens of thousands of experts and PR agents to find an expert you can quote on virtually any topic. The best part? It's free! Start your search now: Send a query