You did it! You had your interview and you aced it! Even if you didn't do as well as you'd hoped, don't worry, especially if it was your first time. There will likely be another chance to improve on this performance, so don't fret.
You likely that have that "So glad it's over!" feeling, but there's still one final step – what to do after the interview. This final installment of the series will focus on what you should do once you've been interviewed to increase your chances of being interviewed again.
For parts one, two, three and four, see:
Dr. Shawne Duperon, is a six-time EMMY® Award winning producer, PBS host, networking guru, gossip researcher, media expert and Nobel Peace Prize nominee. She travels the globe, educating corporations, entrepreneurs, universities and government agencies on what inspires people to share good things and how to powerfully lead with compassion. I asked her to share her knowledge and this is her advice on what to do after the interview: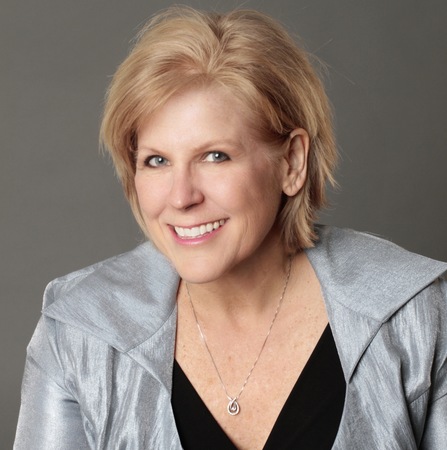 Get a copy of the interview. Whether it's from a news clipping service or getting it off their website, you can watch the interview so you'll improve for the next time. Most of us are ALWAYS improving our on-camera skills.
When seeking that clip, don't stalk the reporter. Newsrooms are busy. Leave the reporter alone. Many times newsrooms change when something is going to air. It heavily fluctuates. Have your office check their website for the story and even create a Google search so you're aware of when the clip airs.
It's hard to imagine but reporters are rarely thanked for the good work they do. Thank the producer or the reporter for the interview by sending food. Yes, food.
TV newsrooms are on tight deadline and many times struggle to find time to eat. It's true! My motto is the bigger the better. TV news people are social creatures. When you send a big basket of chocolate they take it into the main news room and share it with their colleagues. They start "good gossiping" about you, your product or your service, often times with another reporter asking if you'd be a good resource for THEM.
Reporters and producers SHARE their contacts. Besides, you start the process of creating a long-term relationship out of appreciation.
Special note: This advice does not apply to print reporters. The newspaper newsroom culture is VERY different. Print folks can see a gift after a story as a "suck up." TV reporters tend to see it as authentic appreciation.
Many times you'll do the interview and you discover it never aired. That happens for one of two reasons. It could be that you weren't that great on-camera and didn't pull off a good interview. It happens. Dust your knees off and get some training. The other reason is the story was ditched? Because of the volume of other news. It happens all the time.
This is key: Regardless if the story aired or not, thank the reporter. The game here is to creating a long-term relationship so the producer or reporter comes back to you repeatedly for your expertise.
And finally, foster that relationship and continue to pitch stories to that same reporter or producer. The newsrooms is an evolving entity and reporters change jobs frequently. Your local reporter could move to a national show, giving you access to broader and larger audiences.
There you have it. From looking professional, preparing, getting your message across, what not to do to reaching out. You have what you need to get those interviews, keep them coming and ensuring you are on the radar of the media when it comes to your particular expertise.
Whether you're a reporter, blogger, author or other content creator, ProfNet can help you with your search for expert sources. Send a query to tens of thousands of experts and PR agents to find an expert you can quote on virtually any topic. The best part? It's free! Start your search now: Send a query