On Tuesday, Oct. 13, we hosted our latest #ConnectChat, "Investment Reporting For Corporate & Media Writers," with our guest Susan Weiner.
Weiner, a writer, editor and chartered financial analyst (CFA), helps financial professionals increase the impact of their writing on clients and prospects.
She discussed ways of getting ideas, what to stay away from, finding a focus for your stories and much more.
Please follow @ProfNet and @ProfNetMedia on Twitter for more information on future chats or check back right here on ProfNet Connect for details.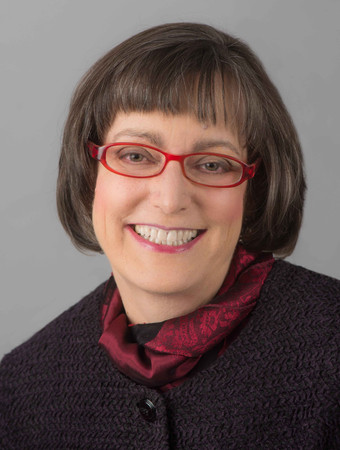 Susan, please tell us about yourself and about what you do.
My background? Financial reporter, asset management company employee and chartered financial analyst (CFA). CFA is a credential held by investment portfolio managers, securities analysts and other investment professionals. I write and edit white papers, investment commentary and articles for investment and wealth management firms. I train financial pros to write better. I'm also author of Financial Blogging: ht.ly/TeedF
What do you consider to be the biggest challenge with regards to financial writing both for corporate clients and media outlets?
Conveying complex information clearly -- there's lots of investment jargon. Also, experts forget about WIIFM, What's In It For Me. "Me" is the reader. Writers don't say why readers should care. For example, how do you help readers achieve THEIR goals?
Where can finance reporters go to learn about all the technical vocabulary experts sometimes use in interviews?
Websites: @Investopedia @Morningstar @InvestorWords, InvestingInBonds.com . Also websites of large fund companies focused on individuals. Do Google search on "Define: TERM". Attend industry events. Read financial publications. @wsj & @nytimes do a good job explaining complex terms.
Should you ask for clarification when you don't understand what an expert is saying?
Of course. Try putting their explanation into your own words to see if you really get it.
In your writing, should you use plain English?
Yes. But sometimes I get pushback from my clients when I use plain English. "We don't want clients to think we're dummies," they say. I refer them to example of Warren Buffett, who writes plain-English annual shareholder letter. Sophisticated investors like Buffett's letter, too. They don't call him a dummy.
What's the best way to break into writing for investment/wealth management firms?
I began my business through informational interviewing to learn how I could help firms. They liked my reporting background & clips, as well as my CFA and corporate experience. You can try LOIs—letters of introduction—to introduce yourself to prospects.
Is experience necessary? You had a solid background but what if you don't have that type of experience?
Companies like reporting experience, especially in financial services. Reporters are fast, clear writers. Most financial pros aren't. Industry experience helps so you understand topics, compliance constraints and internal politics.
How did you become interested in becoming a financial reporter?
I like taking complex subject matter and making it clear. That led me to corporate writing and then reporting. I started my career with PhD in Japanese history so it wasn't a straight shot from school to reporter.
Where can you go to find people to interview or get ideas?
Besides @ProfNet? To find financial professionals, contact trade associations. I've had great experiences with @cfainstitute @fpassociation @napfa @IMCA. Data providers like @MorningstarInc help, too.
Sometimes the amount of information you get when covering a story is overwhelming and it's hard to find a focus – what's the best way to manage the overload?
I'm a big fan of mind mapping. It's a visual, non-linear way of brainstorming & arranging your thoughts for analysis. I use it to record my ideas so I can get perspective from a bird's eye view.
Here's an image with the start of a mind map:
Bird's eye view helps me decide what's important and analyze.
Would you say you use a lot of social media to help your clients?
I do use social media to find sources and get ideas,
When you're a blogger running out of ideas is fairly common. What's the solution?
Look at questions your firm's clients or your publication's readers ask. Ask readers what they want to hear about. You want to meet THEIR needs. Take a contrarian stance on a popular topic. It's good to generate controversy. Use mind mapping. I once mind mapped a photo of Barbie on a beach to generate investment management topics: ht.ly/Tejic
I offer more ideas on my blog and in my book.
If you're a commentary writer, are there topics from which you should stay away?
Yes. The regulators—SEC and FINRA—have rules. For example, stay away from guarantees. Your larger clients may have written guidelines. Also, try to avoid scaring people unnecessarily.
Where do you draw the line when mind-mapping, given readers' short attention spans? Do you touch a bit on each topic or do a deep dive on one?
I use mind map to prioritize. So I don't try to cover more topics--or details--than readers can absorb. Deep dive vs. covering all? I'm somewhere in between. For example, I'd pick 3 out of 6 themes to cover. I'd drop the rest--or mention very little.
What can ruin your credibility as a writer and how do you fix it?
Not admitting when you don't understand something. Not meeting deadlines. Not communicating well. Fix with clear, concise communication.
What's the best advice you can give to those who write financial white papers?
Remember that a white paper is not an advertisement. Sure it's a marketing piece, but it has to provide value to reader. Most important is to identify a problem you can solve for readers. Remember WIIFM. A big part of my value as a writer is helping clients to focus on the readers' problem.
Can you please tell us about your latest book?
Financial Blogging: How to Write Powerful Posts That Attract Clients: ht.ly/TeedF
It offers step-by-step instructions for financial pros. It has worksheets, too. It starts with brainstorming ideas & walks you through writing, editing, & promoting. If you're not ready to buy a book, sample my ideas on my blog: www.investmentwriting.com/blog/
What's the rule of 42-14-2 and how does it help writers?
42-14-2 grows out of research by direct marketers. Readers' attention falls off when you average longer than 42 words/paragraph, 14 words/sentence, 2 syllables/word. You can look at your averages and try to shorten. For financial writing, averaging 14-22 words/sentence is more realistic. A good exercise: measure your averages and then try to cut.
How do you help financial professionals to learn to write better?
Content marketing is becoming more important to financial firms, despite compliance constraints. These days, more financial firms want their professionals to do the writing. That's why I train financial professionals to write better through presentations, workshops and coaching.
Whether you're a reporter, blogger, author or other content creator, ProfNet can help you with your search for expert sources. Send a query to tens of thousands of experts and PR agents to find an expert you can quote on virtually any topic. The best part? It's free! Start your search now: Send a query