The most magical time of the year is upon us!
OK, no, it's not the holiday season, but it IS really cool AND you get a gift too! It's time to guess how much candy is in the candy jar!
So why are we asking you to guess how much candy is in the candy jar? Just like last year, we have an extra pass to this year's ASJA conference in New York and we're looking to give it away to one lucky journalist!
The journalist who picks the correct number of chocolate peanut butter candies in our ASJA jar (or gets closest to the correct number) gets the free pass. Even better? If you stop by the ProfNet table at the conference, we'll give you the jar with the candy (in the meantime, we'll do our best to not eat too much of it…)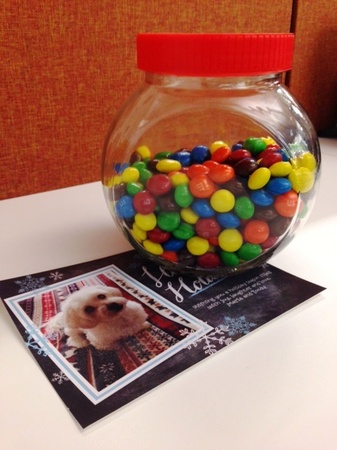 You can give us your guess in one of three ways:
Twitter

: Tweet your guess, and make sure to tag @ProfNet
You have until 5 p.m. EST on Thursday, Feb. 20, to share your guess.
Don't wait any longer! Make your guess and we may see you at ASJA!
Whether you're a reporter, blogger, author or other content creator, ProfNet can help you with your search for expert sources. You can send a query to tens of thousands of experts and PR agents, search the more than 60,000 profiles on ProfNet Connect, or get timely experts and story ideas by email -- all for free! Need help getting started? Email us at profnet@profnet.com