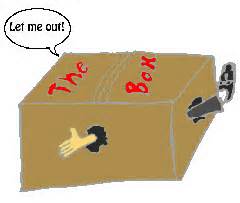 When I was younger and a less experienced writer, I occasionally used clichés to make what I was trying to say easier to understand. Now that I am a more experienced writer (and always learning), I realize they are a lazy way of saying anything at all.
Clichés in any article make me cringe and make me wonder how they could have gotten past an editor.
Clichés are also a part of everyday conversation. There's one in particular which always irks the heck out of me -- think outside the box. There's just something about that one which annoys me every time someone says it. I once knew a gentleman who used it at least once per day. I gradually stopped speaking to him.
Below are ten of the most irritating clichés for me personally, but for an excellent list of clichés you should avoid saying or writing, authonomy provides one of the most extensive lists I've seen. I have it bookmarked.
1) Think outside the box
2) Can't have your cake and eat it too
3) Avoid it like the plague
4) The best thing since sliced bread
5) If walls could talk
6) At the end of the day
7) With years of experience under my belt
8) To be honest
9) Touch base
10) In the pipeline
What's your least favorite cliché?
Whether you're a reporter, blogger, author or other content creator, ProfNet can help you with your search for expert sources. You can send a query to tens of thousands of experts and PR agents, search the more than 60,000 profiles on ProfNet Connect, or get timely experts and story ideas by email -- all for free! Need help getting started? Email us at profnet@profnet.com