On Tuesday, July 8, we hosted our latest #ConnectChat, "Insider Tips for Book Promotion" with Sandra Poirier Smith, president of Smith Publicity, an international book marketing company based in Cherry Hill, NJ.
Sandra discussed the differences between advertising and publicity, the importance of bloggers, specific media outlets interested in books and much more.
Please follow @ProfNet and @editorev on Twitter for more information on future chats or check back right here on ProfNet Connect for details.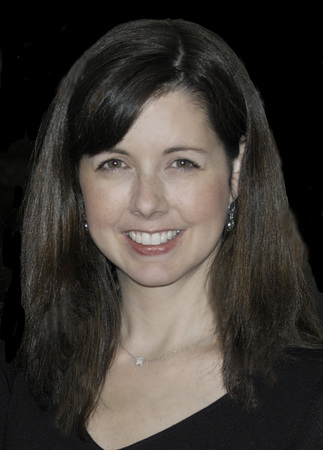 Can you please tell us about what you do at Smith Publicity?
Smith Publicity works with authors and publishers to create awareness about their books, author brand and/or expertise. Since 1997, Smith Publicity has promoted thousands of titles from New York Times bestsellers to first time self published authors. I work with authors to help them build strategies to make it as easy as possible for the media to cover them in some way.
What is the difference between advertising and publicity?
Advertising is controllable. Authors/publishers control where, when and how often an ad for a book is placed. Publicity is not controllable. The media decides if, when and how a book or author is covered in the news. Advertising is not as credible because consumers know it is paid for by the author or publisher. Publicity is credible because media outlets choose to make the author & book part of the news, good book publicity is priceless.
What is book publicity?
Book publicity is using the media as a conduit to create awareness about an author or title.
What type of media outlets are interested in books?
Media outlets interested in books range from newspapers, magazines, radio, television, online/blog outlets. .@NPRNews loves authors as does @HuffingtonPost. We've had authors on @TODAYshow, @nytimes and many, many national outlets. Local media is outstanding for authors beginning to build platforms: newspapers, radio, arts magazines/online outlets & TV. Smaller media markets are great ways for authors to begin to build awareness as coverage here often builds to larger media.
What is the difference in lead time (from interest to placement) with different media types?
Lead time for authors to try to secure coverage in media varies for different types of media. Lead time for radio, newspaper & online can be instantaneous. We pitch & often hear back same day for interviews opportunities. Magazines often work three to six months in advance of publication, so pitch now for Thanksgiving themed feature stories. Check editorial calendars of magazines to see the topics they will be covering & make you & your book relevant to the theme!
Do you work with authors who self publish?
Yes! We've promoted self published authors for 16 years!
What are some examples of how the media may cover an author?
Interviews, articles, feature stories, expert commentary, book reviews, excerpts, byline articles, op-ed pieces, etc. Media coverage varies by genre & expertise, often non-fiction experts have unlimited ways to make themselves part of the news. Non-fiction authors are often tapped for months or years for expert commentary especially when breaking news is on their topic.
Are there specific challenges for self-published authors in terms of getting publicity?
In years past, yes. But now not as much. If a book is solidly edited, written by a credentialed author, then the media often looks at this rather than the publishing process. For book reviews, however some outlets still only review traditionally published authors.
Are bloggers important?
Blogger are important in helping authors create awareness. Bloggers often specialize by genre and have loyal followers!
When should I start promoting my book to the media?
If you have galleys then 4 to 6 months, if not, we recommend starting media outreach around when people can buy the book
What are some tips regarding what authors should have on their website/blog?
Author website: about the book, author, book excerpt, media contact page, links to buy the book, NEWSLETTER SIGN up is key. Author blogs are important. Selling autographed books through the website can help improve profitability for authors.
How should authors use social media for book promotion?
Try to have an active social media presence. Having a Twitter, Facebook & Google+ page authors can interact w/ potential fans. Updating social media as much as possible is important to growing your following and finding your fan base.
Is promoting fiction different than non-fiction?
Promoting fiction and non-fiction books are a bit different. Fiction is often more about the "entertaining" value of a book. For fiction titles, the author's background is important, but not as important as when we are promoting a non-fiction title.
When promoting non-fiction authors, credentials are key! We need to tell the media why someone should listen to this author. In promoting non-fiction authors, we often are focusing more on the author's experience, credentials, advice than the book. With thousands of book published everyday, we (or the author) needs to differentiate why their book is unique.
For fiction, it is important to reach the fans of the genre--romance, historical fiction, sci-fi, mystery, for example. For non-fiction, it's more about reaching the target audience interested in the author's expertise, not directly book interest.
What are some ways I can promote myself (and my book) as an expert?
Compile a list of media outlets of interest to you, then research contact information. Be brief, specific and lead with why you and your book should be of interest to their audiences. Offer a book for review. Spell outlet's name/contact's name correctly and note any specific stories or features to show this is a tailored "pitch." Remember media outlets do not care that you wrote a book. They care about how you can add value to their "news."
If I'm an author and use ProfNet for potential media leads, what tips do you have for authors on how to respond to queries?
As book publicists, we often get outstanding media placements for our authors using ProfNet leads. Tips include checking and responding to ProfNet queries as soon as possible. When responding to ProfNet leads, be as brief and specific as possible. Do not give a long book synopsis for example. Answer the query as specifically as possible. Don't go off topic! Offer to send additional information. To make it easier for the ProfNet contact to reach you, offer times you're available to talk, contact information website, etc.
How can byline articles and op-ed pieces help promote books?
Byline articles are articles experts/authors write related to their expertise or book's topic. Byline articles are "pitched" or offered typically to magazines, newspapers an online outlets for potential publication. Byline articles are 600-900 words long and cannot be too "salesy" or self promotional. If an article is picked up, the author is credited as the writer, typically with a byline including their book's title. Topics of a byline articles include how to, case study with problems/solutions, tips style articles.
Byline article example for a self published business author we promoted was picked up by @TIME was about how to start a company you could someday sell. Byline articles are outstanding for fiction and non-fiction authors.
An example of a fiction byline was about a woman who chose not to have children and the social/emotional result. Her novel centered on a main character who chose not to have children. Her article was picked up by dozens of outlets worldwide.
How does promotion of children's book differentiate from promotion of books for adults?
When promoting adult books, we are often targeting the potential buyer. When promoting children's books, we're appealing to book buyers in their lives: parents, grandparents, relatives, teachers.
What are the promotion pitfalls often suffered/experienced by self-publishers?
Sometimes because self-published authors wear all hats, when promoting a book, he can become too emotional if passed over. When authors promote their own books, they have to be very business-like or media contacts tend to shy away. We know the book is the author's baby (it should be!), authors who brag too much or uses too many adjectives when interacting with the media can turn people away. Use excerpts from reviews form Amazon or Goodreads. Showcase, in bullet points, who your book is for, what they will get from it and why it is different. Offer review copies!
I want to write a press release about my book. What should I include (not include)?
Book press releases should include again what makes your book different! For fiction, clearly state the genre. Even though press releases are usually sent via email, still try to keep to one page. For fiction, state the genre, a little of the story line without giving too much away, add interesting author bio! Add links.
For non-fiction books be specific in your press releases what will the reader learn, why is the information different. For non-fiction books, the author bio is key! Why should someone invest their time and listen to your advice and information. Submit in the standard press release format (title, subtitle, contact information, paragraph form, author bio, etc. Always include links to website, blog, retail pages, social media, etc. in your book press releases.
Should I organize a book signing?
Local book signings can be a great way for authors to introduce their book to potential buyers. Visit chain and independent bookstores, introduce yourself as a local author and ask about book signing options. Bookstores can set up events in a few weeks, some larger stores may take several months.
For self-published authors, offer to stock the shelves with signed books. Think outside the box for book signing events! Health book can be done at yoga studio...romance at a local lingerie store. Invite your friends, colleagues, neighbors, relatives, mail man. Let the venue know you have local people you are inviting. At a bookstore, have a friend be a greeter directing people to you and your signing. Consider giving a talk related to the book!
Do you have tips on a robust Amazon listing?
Make sure the listing has a book cover, look inside, detailed author bio and robust book description. Amazon offers an author page option where on the listing you can click on the author's name for more information. Use this! Include website, blog, media runs, other books etc. in the author section.
Once a book is available for sale, readers can post reviews about the book. Encourage family, friends and fan to post reviews. If this is a second book, contact past reviews to preview a free copy of your book in exchange for a fair review! Make sure your Amazon listing has your book tagged for the right genre. Some self-published authors shared that they changed these tags to come up in different search results.
For example romance, historical fiction, paranormal fiction, mystery can apply to the same book. Don't lose out on audiences!
If anyone has any questions about book publicity, please email us at info@smithpublicity.com.
Whether you're a reporter, blogger, author or other content creator, ProfNet can help you with your search for expert sources. You can send a query to tens of thousands of experts and PR agents, search the more than 60,000 profiles on ProfNet Connect, or get timely experts and story ideas by email -- all for free! Need help getting started? Email us at profnet@profnet.com