Journalism and social media go hand in hand these days and it's now the norm for journalists to have both Facebook and Twitter accounts or at least use one of the two.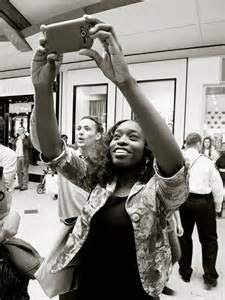 Instagram is becoming more popular as well, but journalists are still trying to figure out how to use it.
Below are some links to helpful articles that discuss how Instagram can be used as part of your job and help you decide whether or not it's suitable for you.
7 Ways News Outlets Can Use Instagram via journalism.co.uk
How to Use Instagram in a Genius Way (and Grow Your Audience) via Ann Handley
How Instagram Could Change Journalism via Newszou
Instagram Becoming Major Part of Reporter's Toolkit via The EIJ News
Should News Organizations Publish Instagram Photos? via American Journalism Review
If you already use Instagram, what advice do you have and is it working for you?
Whether you're a reporter, blogger, author or other content creator, ProfNet can help you with your search for expert sources. You can send a query to tens of thousands of experts and PR agents, search the more than 60,000 profiles on ProfNet Connect, or get timely experts and story ideas by email -- all for free! Need help getting started? Email us at profnet@profnet.com