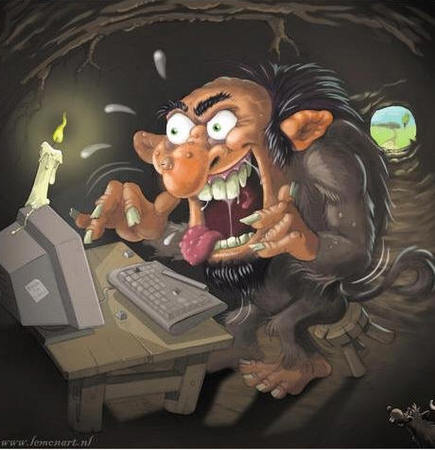 Don't you love those internet trolls who always have something to say? Yeah, didn't think so and neither do many media organizations.
Nasty comments are being dealt a blow as more and more lewd and vicious remarks are being left in the comments section after reading an article or blog. Some of the comments are just advertising products which also don't add anything to the conversation. None of this is really new, however, considering hateful posts have been a part of the commenting process since the whole idea of adding reader comments began.
The Washington Post reported earlier in the week that The Chicago Sun-Times temporarily shut down its comments sections last month due to out of control, hateful comments. They also reported that Popular Science has not allowed comments since last year.
Some news organizations have used other methods to keep a comments section open but in a way where rude comments are kept at bay. One way is for readers to sign in with a Facebook account, another is including an "abuse" button where a reader can report a specific comment/reader to a moderator, and one other way is to just shut the comments down when things get out of hand.
What other strategies can you think of to curb the trolls? Do trolls bother you or do you just ignore them?
Whether you're a reporter, blogger, author or other content creator, ProfNet can help you with your search for expert sources. You can send a query to tens of thousands of experts and PR agents, search the more than 60,000 profiles on ProfNet Connect, or get timely experts and story ideas by email -- all for free! Need help getting started? Email us at profnet@profnet.com