Welcome to our SPOTLIGHT feature, where we highlight a journalist and ProfNet user to share their personal story and insight with you.
This SPOTLIGHT belongs to Mark Guarino, a staff writer with The Christian Science Monitor where he covers national news and culture out of Chicago.
His byline has also run in Reuters, Salon, the Chicago Tribune, the Chicago Sun-Times, New York Magazine, Agence France-Press (AFP), and other media outlets.
We hope you find SPOTLIGHT both enjoyable and informative.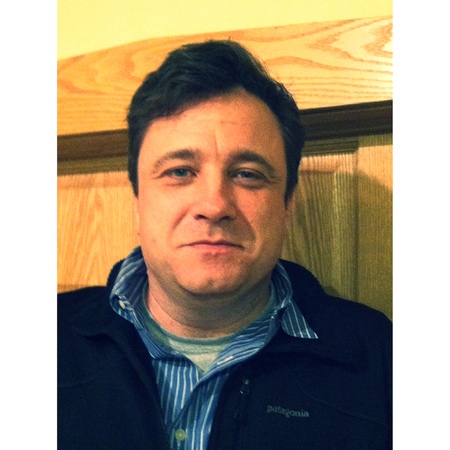 Where was your first job as a journalist?
I worked as a copy editor for a suburban daily newspaper outside Chicago. Although before then, I was a prolific freelance writer. I wrote for anyone and everyone — weekly and daily newspapers, industry trade magazines, you name it.
Did you know you wanted to be a journalist when you were a kid?
I knew I was drawn to reading and telling stories. I saw the world through storytelling and understood the power of possessing skills that can reveal truths to people that may not necessarily be evident. I also grew up in the Chicago area, which obviously has such a rich newspaper tradition, plus is a fertile place for finding and telling stories.
Please tell us about what you do at The Christian Science Monitor.
I cover national news from the central part of the United States. Which mean that, depending on the day or week, I'll be covering crime in Chicago, a federal trial in Detroit, a union issue in Wisconsin, or a disaster in downstate Illinois. My reach often extends further South to New Orleans, where I've covered the Gulf of Mexico oil spill, post-Katrina issues, the mayoral race, and more.
What type of stories do you usually cover?
The Monitor specializes in an analysis approach to journalism, meaning that, besides giving readers the essential information from the ground, it digs deeper to provide a wider context. So while much of the work involves straightforward news gathering, we also tend to take a few steps and talk about the "why" of the story, and then move onto the "how." I also have a strong culture background, so am always pursuing stories that talk about the headlines but from a cultural perspective.
Do you make suggestions as to what stories you cover or are they assigned most of the time?
I'm very self-generating in the coverage because I'm on the ground and have the sources, from Chicago all the way south to New Orleans. Also, we are driven by what's trending online, so it becomes obvious what's important to cover that day. But there are also times when the editors have an area they need covered that day, or week; this is especially true during an election season when there are so many issues to cover.
What type of stories do you like to cover the most?
I like covering stories that may seem small but tell a bigger story. The Monitor is great because it thrives on talking about the news from the ground up, opposed from the top down. So I'm drawn to stories that may be about a street corner, or originate from the front porch, but reflect a bigger issue, such as gentrification, the economy, or whatever. I also love culture stories that spin off from the news, like a story I did once that talked about why a Mother's Day shooting at a street parade in New Orleans was particularly hurtful in that city due to the sanctity of life that parading culture represents.
What advice do you have for PR professionals who want to pitch you a story?
Email only, please.
What should they always do and never do?
Spend a few minutes to ask yourself these questions: Is this the best person or outlet for this story? That would avoid pitches sent to me that ask me to write about a nightclub opening in Miami.
What's the best way for someone in PR to start a working relationship with you?
No-pressure emails are best. Just be a human being and show you actually know the person and the publication you're writing.
What tips do you have for members in responding to ProfNet queries?
Please don't linger: I'm usually on a tight deadline and so expediency is best. The deadline in the query is the actual deadline. Also, don't pitch experts that obviously have nothing to do with the query, or who may provide insight that is tangential at best.
What type of experts do you prefer to work with? Do you prefer someone in a higher level role or is someone not as high acceptable? The difference between a CEO and general manager, for example?
Non-partisan experts are preferred, not necessarily activists. Also experts who are actually experts, not someone who read about it in the media and can offer thoughts. Title doesn't matter, but having a deep understanding of the issue does.
What's the best part about your job?
Being paid to gain a deeper understanding of how the world works.
What is the toughest part about being a journalist?
I can't think of an obvious complaint, other than it's discouraging to read chatter about how biased journalists are, or that journalism is dying. The first could not be further from the truth (at least from my experience) and the second is premature. That stuff is usually driven by ideologues who don't understand what journalists do (ask questions, connect dots), or people who don't understand what the world would be like if journalism suddenly vanished.
What has been the most difficult assignment to cover?
Picking apart the minutiae that was the Gulf of Mexico oil spill to understand what was happening to write about it with clarity and authority for readers. That story had so many dimensions involving environmental engineering, maritime law, biological science, energy management, coastal ecology — Many areas general assignment journalists do not typically cover but were required to understand as that story developed each day, and is still developing as the legal battle continues in federal court.
Do you use social media as part of your job?
I vet people via social media, and sometimes scan it for sources. I also push out my stories on all platforms to help them circulate.
What's your advice for someone thinking of going into journalism and also for someone who's just starting out in the business?
You have to have passion for people and the issues that affect their lives. This is not a field for people who do not have an inherent curiosity about people or about how the world works. You can learn how to report, but you need to learn how to tell a story, which are two separate things. Also, checking the credibility of your sources is more critical than you think, especially today since the online world is full of shadows.
What do you like to do when you're not at the office?
I'm a music fan, so spend a lot of time in record stores or music clubs or theaters.
Whether you're a reporter, blogger, author or other content creator, ProfNet can help you with your search for expert sources. You can send a query to tens of thousands of experts and PR agents, search the more than 60,000 profiles on ProfNet Connect, or get timely experts and story ideas by email -- all for free! Need help getting started? Email us at profnet@profnet.com