Internships are a coveted part of a college student's life, a hope that with such an experience an even better opportunity will come along in their field of study.
These days, however, some internship programs are under scrutiny by students for not giving them at least a minimum wage salary and for being assigned what they feel are tasks without educational benefit. Students are going as far as SUING these media giants as a result of their unsatisfying experience.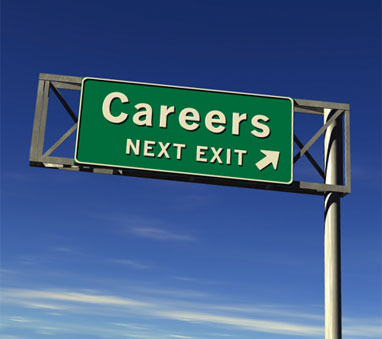 Just recently Condé Nast announced the elimination of their internship program, meaning students will no longer run errands and do research at publications like Vogue and Vanity Fair -- a huge blow for students hoping to get a foot in the door at one of the most prestigious fashion magazines in the country. All of this as a result of two unhappy interns who made the decision to sue Condé Nast for not paying them minimum wage.
This isn't the first case of interns suing their "employer." Last year an intern at Hearst's Harper's Bazaar sued the publication for making her work 55-hours a week without pay.
There are always two sides to a story and every person's experience with an internship will be different from another intern, even at the same outlet. The experience from an intern's perspective can be either one as the glass half full or the glass half empty. There's the acceptance that an internship is known to be a low-paying opportunity to get firsthand experience at a company and realize it's something worth the sacrifice.
The other perspective is that of an intern who feels belittled at the menial tasks they're made to perform without pay for very long hours. Not to say some interns aren't treated well because certainly, there are situations where some assignments really may seem completely ridiculous at the helm of superiors who abuse their authority. While it may be part of what comes with being an intern, if the main responsibilities given to an intern really are demeaning or not related to their field at all, then a company needs to revamp the internship program and carefully vet those who supervise interns.
Unfortunately, there are people who take advantage of the interns whose only desire is to learn how their field really operates and not get crushed in the process. Not all internships are like that. Many (if not most) companies try to provide an atmosphere that's conducive to learning and making interns feel comfortable. Is it possible that some industries may also just be more prevalent to not treating interns fairly?
Quite frankly, suing doesn't seem to be the answer with regards to internships. Legal action against a colossal company seems a bit ridiculous when you always have the option of quitting an internship. No one is forcing an intern to stay and don't most people know that internships are unpaid (in some states like New York there are laws that don't allow employees to work without pay even if they've consented) and require long hours? For every person who says they got "nothing" out of it, there's someone who got plenty from it. The demise of these internship programs is not a good thing and students can always decide whether or not an internship will fit their financial and educational needs.
Both sides can learn from this now in some way – companies can perhaps pay minimum wage or a fair stipend with reasonable work hours and students can be more selective in choosing an internship. There's always a choice.
For more information about this topic, please click here and here for the articles used to help create this post.
Whether you're a reporter, blogger, author or other content creator, ProfNet can help you with your search for expert sources. You can send a query to tens of thousands of experts and PR agents, search the more than 60,000 profiles on ProfNet Connect, or get timely experts and story ideas by email -- all for free! Need help getting started? Email us at profnet@profnet.com.