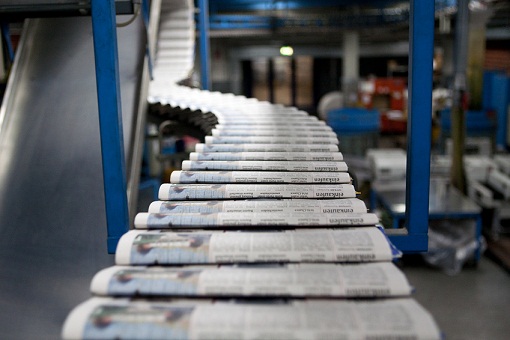 Most of us get our news online, on our mobile devices, or maybe even on TV every now and then. With the decline in newspaper readership, is it appropriate to still consider newspapers a "mass medium"?
Fewer and fewer people rely on newspapers to get the majority of their information, and if you count in that most folks probably aren't paying to read more than the allotted free articles per month, it may be safe to say that the days of calling newspapers a mass medium are almost over. Almost, but not quite yet.
Although we don't read a print version of a particular newspaper as we did in years past, the content lives on through their online presence. That needs to be taken into consideration.
Each paper copy of a newspaper is also likely viewed by more than one person, which helps increases the paper's value, but it's almost impossible to get any metrics on that.
Many get their news via social media, but those articles come from somewhere and aren't created by the social media platforms themselves. Each of these "shares" increase the number of views to each newspaper's site.
Newspapers are still a mass medium, in my opinion. Regardless of the number of them declining and staffs shrinking, the content is still being produced and making an impact.
What do you think? Please read the article on which this blog post is based here and make sure to include your comments below.