Long gone are the days of the stereotypical trench coat-wearing journalist with a fedora on his head, notepad and pen in hand, making calls to find the big story, creating his magic on a typewriter. (A what?)
The job of a journalist has changed drastically in the 21st century where one is expected to write, shoot video, edit video, take photos and now -- gasp! -- sell subscriptions! Can it be? Oh yes, it has come down to that. Well, kind of.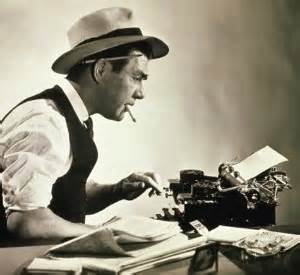 Forbes had an interesting article this week regarding how The New Republic came up with an idea to motivate their journalists via a contest. All the staff had to do was pitch the magazine to people and the staffer with the most subscriptions sold would win and iPad Mini. Sounds fun, right?
In my humble opinion, this may actually become the norm. Journalists will also become salespeople since social media makes it a lot easier to ask people for money. No awkward and uncomfortable phone calls or knocking on doors trying to save face while begging people to buy a subscription. Unless you're selling Thin Mints or Samoas, the door is either unlikely to open or more likely to be closed painfully onto the tip of the nose with the first, "hello."
Journalists are being asked to do more everyday so it really wouldn't be too surprising if a contest like this becomes standard fare for journalists at newspapers and magazines who depend on subscriptions to stay afloat, especially smaller outlets. Bottom lines are falling below acceptable levels everywhere so anything that can help may be asked of journalists.
Do you think this idea would work? I'd love to hear your thoughts.
Whether you're a reporter, blogger, author or other content creator, ProfNet can help you with your search for expert sources. You can send a query to tens of thousands of experts and PR agents, search the more than 60,000 profiles on ProfNet Connect, or get timely experts and story ideas by email -- all for free! Need help getting started? Email us at profnet@profnet.com