Years ago (not that long ago), women in media struggled to hold prominent positions at media companies across the country. Thankfully, things have changed, and today many women are in positions of power at well-known and respected media outlets.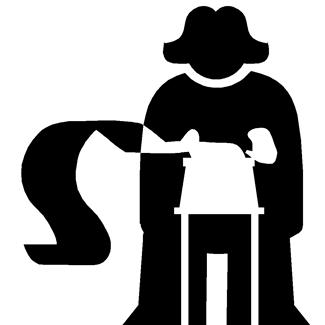 The news came out this morning that Tina Brown was stepping down as editor in chief of The Daily Beast at the end of the year. Brown has been one of the most successful female journalists in recent time, having once been responsible for titles such as Vanity Fair and The New Yorker and then The Daily Beast/Newsweek later on.
It got me thinking of the future and about the many successful women of all ages who are shall we say, "running the show" at their respective outlets or doing an amazing job with their careers.
"10 Women to Watch," an article from Editor & Publisher, highlights some great female journalists who are shaping both the industry and future of journalism, widening the doors for other women so they, too, have the opportunity to one day make a difference.
10 Women to Watch (via Editor & Publisher)
In September 2011, after 160 years of its existence, The New York Times hired its first female executive editor, Jill Abramson. A year later, history was made again when Margaret Sullivan was named the Times' first female public editor. Over the past few years, Abramson and Sullivan have been joined by a number of women who have become the "first" for other news organizations. But why did it take so long to happen?
"It's a reflection of the industry and our society," said Women's Media Center media relations manager Cristal Williams Chancellor. "Women have always wanted more of a voice and more responsibilities, and the industry is now beginning to respond."
According to the 2013 American Society of News Editors annual census, men make up 65.4 percent of newsroom supervisors while women compose 34.6 percent. These numbers have remained stagnant since 1999. Chancellor said the figures show a "gender disparity in the newsroom," despite women making up 51 percent of the population.
She said even though the numbers look discouraging, women still play a viable role in the media world, and whatever challenges these women face, Chancellor said they should also focus on the rewards and the "many successes and joys that led them to where they are."
The 10 women featured on the following pages have seen challenges and they have seen success. All of them have served in their current positions for less than five years, certainly causing colleagues to keep an eye on them, but these women caught our attention for several reasons: their strong work ethic, their commitment to their staff's success, their teamwork in today's changing economic landscape and their savvy revenue-generating ideas.
These female journalists, editors, executives, and company presidents are leaving their mark for the next generation of women who are eager to deliver news on whatever platform—and that is something worth watching.
Wendy Metcalfe, editor-in-chief, Toronto Sun; regional content director, Sun Media, Toronto...
Please click here to continue reading.