On Tuesday, March. 19, we hosted our latest #ConnectChat titled "Trading Journalism for Communications" with guest Gina Vergel (@ginavergel7), media relations officer for Fordham University's office of marketing and communications.
Gina discussed how she transitioned from being a journalist going into PR/communications, her struggles, why she's happy to have made the switch and more.
Please follow @profnet and @editorev on Twitter for more information on future chats or check back right here on ProfNet Connect for details.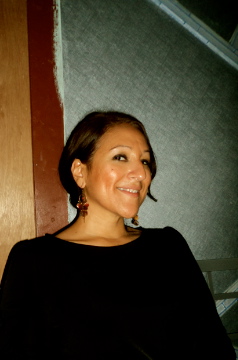 ProfNet: Welcome & thank you for joining today's #ConnectChat with @ginavergel7. This is Evelyn Tipacti, taking over @profnet for the duration of the chat. Our guest today is Gina Vergel, Assistant Director of Communications at Fordham University. Hi, Gina! Thanks for being our guest on today's #connectchat!
ginavergel7: Thanks for having me. I'm excited!
ProfNet: Please tell us a bit about yourself and what you do.
ginavergel7: Well, as you mentioned, I work in the communications department of Fordham University's News & Media Relations department. Basically, I do PR for the University. Most of my job consists of getting our faculty experts interviewed by the media and also general university news. Outside of my job at Fordham, I do publicity for a few music artists. So, an independent publicist, if you will.
ProfNet: Gina, can you also please tell us about your previous experience as a journalist?
ginavergel7: I was a newspaper reporter for 7 years before joining Fordham. I worked at The Ridgewood News (part of @NorthJerseybrk) and the Home News Tribune, a Gannet paper. @MyCentralJersey At both papers (weekly & a daily), I won journalism awards. Finally, I worked in radio for 2 years. Sports reporting (high school/some college) and news.
ProfNet: What was the most significant circumstance that made you decide to change careers?
ginavergel7: I loved being a daily news reporter. But I saw the industry was changing, contracting somewhat and I wanted to move up. Salary/benefits were also a factor. The stagnant pay was getting old.
ProfNet:Yes, agreed. A lot of people I know have left for that reason, especially if they were what is known as a full-time freelancer without benefits. After a while it's difficult to make a living that way.
pisarose: Gina: how do you feel about sponsored content? I'm interested to hear a journalist-turned-PR pro's POV.
ginavergel7: Well, it's almost common in today's WRITING world. Not sure if I consider it journalism, or at least objective news. I don't knock when bloggers do it. But I would hope they disclose it.
pisarose: Understood. Some good thought leadership material on @forbesbrandvce, though.
ProfNet: Welcome to #connectchat, @pisarose.
pisarose: Thanks! I worked in academia (college teaching and marketing) in the past, so the topic interested me.
ProfNet: Gina, when did you decide to make the switch? Was it a decision you made or were you pushed out of the industry somehow?
ginavergel7: I started thinking about looking for a job OUTSIDE of a newspaper in early '07. Slowly sent out resumes, then on a daily basis! I landed the job at Fordham in August '07. I was hired as a staff writer (internal communications.) and did that job for 3 years.
pisarose: Was the shift from journalist to corporate communicator (with a marketing angle) difficult?
ginavergel7: It took me nearly 1 year to find a job so I could leave the newspaper. There was some difficulty. Seemed like only financial media outlets were calling me and I didn't want to work in that niche field. By the way, I'm listening to music while I do this. I always have music in one ear while working!
pisarose: Seems like demand for journalism skills is going up as corporations look for writers and researchers (content).
ProfNet: What other difficulties did you encounter in your job search, and how did you overcome them?
ginavergel7: Another difficulty was finding a job in my target area (#NYC.) For a second there, thought I'd have to go further out in #NJ!
ProfNet: Please tell us about the adjustment period.
ginavergel7: There wasn't much of an adjustment. Fordham has a great staff here. Everyone has a journalism background and it's as mall staff. Working 9-5 was a slight adjustment! Barely any late nights or weekends! :)
ProfNet: That's good to hear! So it wasn't too bad at all. What skills have you noticed are transferable? What skills did you need to make the change from journalism to communications?
ginavergel7: Transferable skills are virtually all of them. Writing, social media and video skills are welcome at university marketing/communications departments. But you have to think like more of a marketer. You're reporting the positive news. Not always the case in regular news, obviously.
ProfNet: Great point, Gina.
DivergingMarket: Gina, can you characterize the most effective tools and/or methods you've found for finding and engaging your target audience?
ginavergel7: Blogging, social media, photos and VIDEOS!!!
ProfNet: Hello, @DivergingMarket!
ProfNet: Were there any skills you needed to brush up on?
ginavergel7: Not much. Fordham style. We basically use a modified AP style. Religious/Catholic terminology and background knowledge.
PragatiVerma: Did you need to acquire new skills to succeed in a communications role?
ginavergel7: Having to write/publicize stories on academic research in a way a general audience would understand/care about.
ProfNet: Welcome, @PragatiVerma!
ProfNet: Gina, have you been satisfied with the results of your decision in making the change?
ginavergel7: I'm absolutely satisfied with my career and having left newspapers. Glad I have 7 years newspaper and 2 years of radio experience in my background.
ProfNet: What advice do you have for other journalists who may be considering a move to communications or another field?
ginavergel7: Don't just rely on job search sites. Seek out organizations/companies you'd like to write for, or do PR for. Often, they don't list openings with job sites.
DivergingMarket: Ok but each of those must have certain things that work vs. not. Or does your audience take anything you give them?
ginavergel7: We try to use all methods for that person who might not be on Facebook, for example. But they'll read our site. Remember, I'm on the news/PR side of the house here. We have an entire marketing dept that markets the university.
ProfNet: What questions should people ask themselves to see if leaving journalism is right for them?
ginavergel7: Biggest question is would you have a problem writing/publicizing mostly positive news.
ProfNet: What did you ask yourself, for example?
ginavergel7: *Giggles.* I asked myself if I'd like to do different work to make more money.
nalts: Give up your integrity and soul but for better money and hours.
ginavergel7: Well, I'm working for a university, not a defense contractor! LOL
pisarose: Having worked with former journalists in corporate communications, I've seen this difficulty as well.
DivergingMarket: Understood. Separate topic: How do you decide prices for your services/expertise outside of your Fordham duties?
ginavergel7: It took me a while to figure out. I did it for next to nothing (in fact, nothing) for the first band I worked with.
ProfNet: So it's safe to say finances are a reason to make a change. Did you feel odd pushing news as opposed to writing it?
ginavergel7: I find the news that comes out of Fordham to be INTERESTING. For instance, this story in today's @nytimes! cityroom.blogs.nytimes.com/2013/03/18/a-...
So no, I didn't find it odd to be pushing news as opposed to writing it. I'm still getting out there and proud in a different way.
pisarose: I find pitching stories involves solid writing--and a lot of thinking investment up-front.
ProfNet: What other jobs might be good for those with journalism skills?
ginavergel7: Internal writing, like I did here at Fordham. Many organizations/companies need writers/social media persons on their staff. Editors, public relations, marketing and even advertising or copywriting.
PragatiVerma: Pitching stories involves thinking like a journalist too!
ProfNet: Gina, you're still a journalist working for a UK-based publication AND you also do music publicity on an independent basis, all of this while having a communications position at Fordham. How do you do it? That's a lot of work!
ginavergel7: I don't sleep much and work out on my lunch hour. (So-- unhealthy? Healthy?) I'm a pretty good multi-tasker. I have to say loving what I do and pitching subjects I find interesting is 98% of it.
ProfNet: Your experience proves that one can successfully leave journalism and do something else. Gina, thanks so much for being our guest today.
ginavergel7: Thanks so much for having me. It was a pleasure. I should mention @ProfNet alerts are a big key to my success!
ProfNet: A recap for today's #ConnectChat will be posted tomorrow. Thanks to all who joined! Until next time.
Whether you're a reporter, blogger, author or other content creator, ProfNet can help you with your search for expert sources. You can send a query to tens of thousands of experts and PR agents, search the more than 60,000 profiles on ProfNet Connect, or get timely experts and story ideas by email -- all for free! Need help getting started? Email us at profnet@profnet.com