On Tuesday, Sep. 25, we hosted "Hispanic Media 2012," a #ConnectChat featuring Hugo Balta (@HugoBalta), coordinating producer at ESPN and president of The National Association of Hispanic Journalists.

Hugo discussed various issues affecting the Hispanic media community including content creation, finding a job, media competition and much more.

Please follow @profnet and @editorev on Twitter for more information on future chats or check back right here on ProfNet Connect for details.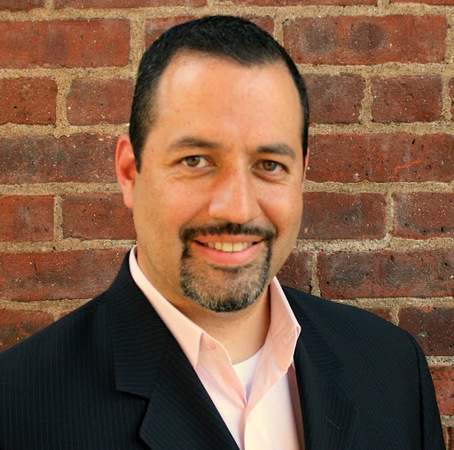 ProfNet: Welcome & thank you for joining today's #ConnectChat with journalist @HugoBalta!
HugoBalta: Unlocking the mysteries of the Latino community now at #connectchat.
ProfNet: This is Evelyn Tipacti, taking over @profnet for the duration of today's #ConnectChat. Our guest today is broadcast journalist @HugoBalta of #ESPN and the #NAHJ. Welcome again to Hugo and all of you on that chat. Just a reminder to please include the #connectchat hashtag with your tweets so we can all follow. OK, let's get started!
HugoBalta: For my first trick....
tddupree: Checking in.
jessdrkn: Hi. NAHJ member here. Checking in.
ProfNet: Hugo, please tell me about your background as a television journalist and your current role at ESPN.
HugoBalta: I work and have worked with some of the best and most respected professionals in the media industry - - Telemundo, NBC Universal, CBS, Time Warner, Tribune. Currently, I am the Coordinating Producer at ESPN, responsible for the content and on-air look of studio and event related Sports Center, NBA Tonight, NFL Live, College Football Live and the Highlight Express; working with the production team in driving creativity, accuracy, storytelling and entertainment of sports news shows.
vickiadame: Checking in.
tddupree: Do you do your job remotely?
HugoBalta: Tracy, I'm based out of @ESPN in Bristol, CT -- the French Riviera of the East Coast. :)
ProfNet: You're also the president of the National Association of Hispanic Journalists. What are your goals these next 2 years?
tddupree: Good deal! Silly me, LA @ESPN is the center of the universe for us West Coasters. ; )
HugoBalta: As President, one of my main responsibilities will be to lead the Board in fulfilling NAHJ's mission: to speak out for, on behalf of and support in the fair treatment of Latino journalists. To advocate for the proper representation of Latinos employed in the media, the training and education of its members and engage in debate that promotes the fair and accurate coverage of the Latino community.
HugoBalta: Love L.A.!!
ProfNet: Hugo, what do you see as the biggest challenge facing Hispanic journalists/media today?
HugoBalta: Opportunity is one of the biggest challenges facing Hispanic journalists today. Media companies are looking at different strategies to reach the booming Hispanic community. In order for any strategy to be successful; it needs to include the hiring of Hispanics. My concern is that many initiatives are not including employees that do not reflect the target audience. For example, I have a great interest (and arguably understanding) of the African American culture, but I will never be an African American. While I can contribute to an initiative focused on that community, I will never be qualified to lead it.
tddupree: Excellent goal & purpose.
ProfNet: What is the most effective way to reach the Hispanic audience?
HugoBalta: Reflection, iclusion and social commitment. Reflection: make sure the journalists who produce the content are a reflective of Hispanics. Inclusion: make sure the content includes Hispanics. I don't mean just highlight Hispanics in content for Hispanic Heritage. Make sure every day stories include Hispanic voices. Social cmmitment: Hispanics are very brand loyal. If companies invest in them, (Ex. Empowering initiatives that will help them help themselves or sponsoring organizations that support Hispanics), they will invest in them.
jessdrkn: NAHJ member here. The organization recently dealt with the modern problem of Hartford paper using Google Translate for Spanish "coverage."
HugoBalta: Hi Jess - that was a great example of NAHJ members assisting in leading change for the betterment of our community.
vickiadame: What is the biggest mistake media companies make in trying to reach Latinos?
HugoBalta: Vicki -- biggest mistake they make is not realizing that we do not identify ourselves first as Latinos. When someone asks me where I am from - I don't say I am from Latino. I say I am a Peruvian-American. I am proud to be Peruvian as I am proud to be part of a larger group named Latinos.
SandraSays: I say "Mexican American."
ProfNet: How should Spanish-language media embrace Hispanics that only speak English?
HugoBalta: I think better than any media, Spanish language media understands the dynamic of Hispanics in the U.S. (Spanish dominant, English dominant and bilinguals). They understand it because they are part of that community, sharing in that experience. Many English dominant Hispanics have a renewed interest in their roots. Language is a big part of that.
HugoBalta: Spanish language can use their content in helping them strengthen that connection by teaching them how to speak Spanish. Some of the best examples of this are Telemundo and Univision offering their novelas in English. Newscasts should do the same, at the very least subtitles in English. All platforms can reach out to institutions of higher learning and explore being part of the curriculum. The best written and spoken Spanish language is Spanish language media. I think most high school and universities would be open to a partnership.
jessdrkn: When there are 2 languages, there is natural division: 2 worlds. The question is how to keep pace with and promote both.
HugoBalta: Jess, if you treat them as distinct markets - then u will be successful. Yes, there are bilinguals -- but they gravitate getting bilinguals to one medium (based on language) hasn't been done (other than perhaps Mun2).
SandraSays: Hey #latism #latismhou check out the conversation going on in #connectchat with journalist @HugoBalta.
ProfNet: Welcome, @SandraSays!
SandraSays: Thanks! I stumbled into it. Locally I'm co-director of #latism chapter & board member of Hispanic Media Association.
ElMundoTech: Following the #ConnectChat Twitter chat. Hi @HugoBalta @SandraSays @ProfNet !!
wiselatinaslink: Which do you prefer---Hispanic or Latino or does it matter?
ProfNet: Hola @wiselatinaslink! So nice to see you here!
HugoBalta: The government created the term Hispanic. Most people from or with an origin to Spanish speaking countries use Hispanic. Most of the same people west of chicago call themselves Latino (which is cultural correct) -- I prefer Latino
wiselatinaslink: Great to join.
BizJournalism: #ConnectChat today is talking with @HugoBalta of #NAHJ & #ESPN. Still time to follow along.
vickiadame: Join the conversation at #connectchat with @HugoBalta #NAHJ #Latino #HispanicMedia.
ProfNet: How important is having content available via digital and mobile devices? What should Hispanic media be doing to increase these efforts?
HugoBalta: Research shows that Hispanics are driving the mobile and digital industry. It is their most popular form of consuming news, information and entertainment. If any company wants to seriously connect with this community – it's in their best interest to do so (first) by reaching them in that platform. Media needs to not only provide content digitally, but make sure that it has some added value. Don't just provide more of the same content that you produce via your main platform or that is readily available everywhere…be target specific. You don't want the widest net when you go fishing….you want the right bait.
NAHJ: Join #NAHJ Pres.@HugoBalta for a chat right now (EDT) being put on by ProfNet.
vickiadame: Your thoughts on the Univison/ABC venture?
HugoBalta: Vicki, that is an interesting an aggressive project. ABC and Univision are starting a new business on a platform in which statistically Latinos do not use for news, information and entertainment. Their medium of choice is digital and mobile statistically Latinos do not use for news, information and entertainment and the business will be out of south Florida run by Univision. That, in my opinion, will not work because Univision is run by business leaders whose business is Spanish dominant. You need someone who's business is English dominant. I would've preferred ABC run it and out of L.A. It should have been based in the market where most Latinos reside.
wiselatinaslink: What is your favorite social networking tool?
HugoBalta: My favorite tool is my iPhone -- instant access to news, information and entertainment (squarely where research shows Latinos are).
ProfNet: In what ways can social media enhance the experience between networks and their audiences?
HugoBalta: If social media has taught us anything – it is that audiences want to be part of the conversation, they want to be heard. Every approach needs to have an "I" at the end of it. For example: ABCI, NBCI, TelemundoI, UnivisionI, ESPNI. Whatever you come up with make sure the audience is part of it (figuratively or literally); that they have ownership of it. No one, better than the audience knows what they want and where to get it so, don't feel like you are the authority in what they need to know. If you empower them to take ownership of a brand they will protect and cultivate it.
ProfNet: Finding a job is tough any day, but if one is looking to get into Hispanic media, what steps should be taken? Is speaking Spanish absolutely necessary?
HugoBalta: In finding a job it is imperative to have a strategy. Don't waste your time in mass resume mailings. Study the job(s) you are interested in. See if you have the experience and requirements they're looking for. If you do - structure your resume and cover letter to mirror what they're specifically looking for. If you don't - then at least you know what specifically you will need to develop in order to be a viable candidate in the future. Lastly, network, network, network. You never want to apply/interview for the job that is posted now. You want the job that will be posted later. Speaking Spanish is not a luxury, it is a necessity to conduct business in this country. I challenge anyone to travel from NYC to L.A. Everywhere you go there are Spanish speaking people. You go to the ATM, they offer you services in Spanish. You call to hook up your cable TV, they offer you services in Spanish. The same thing for hospitals, banks, etc. If you want to be successful, speaking, reading and writing in Spanish are essential skills to master.
ProfNet: Hugo, where can Hispanic journalists go to get the training they need to make them better candidates for future employers?
HugoBalta: NAHJ would be my first stop. Join the association that will provide you the training and networking opportunities you need to successfully compete in this continuously evolving industry. I'm also a big fan of the Poynter Institute. The quality of journalism they teach is unmatched.
ProfNet: What skills should they focus on for both general market and Spanish-language outlets?
HugoBalta: Content drives everything. In order to be successful in media - you need to master the art of producing content. Be a great storyteller. At the chore of what journalists and communicators do is connecting with their audience. You can only do that through effective story writing. The persons who are able to capture the heart of a shared experience that strikes an emotional chord are the ones who is most successful because they leave a lasting imprint.
rondoylewrites: Trolling #ConnectChat every couple of minutes between work. Pretty interesting, so far.
ProfNet: Hello @rondoylewrites! Welcome!
rondoylewrites: Shhh. You're blowing my cover. ;-)
prsun: What are some resources to support Latino entrepreneurs working on their ownmmedia businesses? How can NAHJ better serve us?
HugoBalta: I met with NAHJ lifetime member and journalism entrepreneur Diane Alverio who created CTNewsLAtino.com. She's a great example of a professional who was able to transfer her years of journalism and produce something new. She also started her own PR company by inviting her and others to help share their stories and get better training for NAHJ members. We will better serve them and be more relevant to their new reality.
ProfNet: A lot of new channels/networks catering to the Hispanic audience are starting to come out - - is this good? How much is too much of a good thing?
HugoBalta: Competition is always said to be good for business. I warn that too much of a good thing is sometime not a good thing at all. I think that we are in the middle of a wave (similarly, but considerably larger than the one right after the 2000 Census) of high interest and creation of strategies to reach Hispanics, all in an effort to grow business. Well, have those companies stopped to think if there's an actual demand for it? The answer might be clear, but if all you are offering is a lot of the same, then why should Hispanics pay attention to you? There is no one size fits all in reaching the Hispanic audience. So, if you're going to "go after" them, be sure to use the right packaging.
ProfNet: Do you think that Hispanic-focused publications are the exception when it comes to the fading news industry? They seem to be doing better than their "mainstream" counterparts, and I wonder why that is.
HugoBalta: It's not specifically Hispanic focused publications that are successful -- it's focused anything that has success. The more hyper-local your content is, the more personal it is and the closer it is to the consumer. Audiences want attention -- anytime you can speak to "me" and not lump me with all of the others -- I'm going to react positively.
ProfNet: How should the bilingual audience be approached? Many young people speak English primarily while speaking Spanish at home - -what's the trick in getting them to consume Spanish-language media?
HugoBalta: There is no trick. Spanish dominant Hispanics will consume Spanish language content primarily (the same for English dominant) with some exceptions. Bilinguals will gravitate from one to the other depending on their preference and who they are with. Other than Mund2 - no media company is producing content how bilinguals truly experience it -- on both levels and not necessarily at all times. The media company that understands that sensibility will be the one that will succeed.
ProfNet: Do you think trying to reach this audience will affect Spanish-dominant audiences negatively?
HugoBalta: No. There are three separate markets (English, Spanish and bilinguals). English cannot feed off of Spanish (and vise versa). Bilinguals gravitate from one to the other -- and that is consistent.
XimenaTalks: Great topic on how to target bilinguals (Spanish/English) and the best way to get them to consume media. Surprised there aren't more people participating.. Isn't this what all media/marketers beat their heads over?
ProfNet: Hello and welcome, XimenaTalks!
HugoBalta: Thanks, Ximena!
ProfNet: What is your take on the media's usage of "illegal immigrant." What's the proper/correct way to refer to someone here without documentation?
HugoBalta: People are not illegal. NAHJ has a long standing policy of urging news organizations to use the term undocumented immigrant.
ProfNet: Bicultural and bilingual audiences are growing with a preference for English-language media - - should Spanish-language networks be concerned?
HugoBalta: No - the consumer is primarily foreign born. While the number of English speaking Hispanics will grow and surpass the Spanish speaking Hispanics, there will always be a steady number of immigrants from Spanish-speaking countries coming to the U.S. and making it their home.
XimenaTalks: No problem! I JUST had this discussion with my boss on increasing our Spanish presence. Is Spanish-language media worth it?
HugoBalta: Ximena - depends on what growth means to your particular business. Spanish dominant might be the way.
XimenaTalks: Interesting point you make on the foreign born vs. the English-speaking Hispanic.
ProfNet: Hugo, thank you so much for being our guest today!
HugoBalta: You're welcome and thanks for all the questions. I'm always happy to help in any way that I can personally and via @NAHJ I also want to thank @ESPN for their continued support. If anyone has any questions you can reach me at hugo4nahj@gmail.com.
ProfNet: Thanks as well to all of you on #connectchat. Until next time! Adios!
vickiadame: Great insight. Lots to think about.
tddupree: Great session! Thanks @HugoBalta for sharing your insights.
LuLuNews: I've not taken part in this before but very interesting to see the questions and responses.
helloCrowdQ: True! "@ProfNet: Bicultural and bilingual audiences are growing with a preference for English-language media."
ProfNet, a service of PR Newswire, has helped journalists and experts connect since 1992. Writers can search the ProfNet Connect database of more than 50,000 profiles; send a ProfNet query by email to thousands of subscribers around the globe; or get timely experts and story ideas by email.