Hispanic media is more prominent than ever with audiences hungrily ingesting the programming on network menus, whether television or radio. Overall, the Hispanic media landscape is changing everyday and affecting not just the audiences but the journalists and others who work to make programming available.

Our next #ConnectChat, "Hispanic Media 2012," will feature Hugo Balta (@HugoBalta), coordinating producer at ESPN and president of the National Association of Hispanic Journalists.
The chat will take place on Tuesday, Sept. 25, from 3 to 4:30 p.m. EDT. We'll discuss various topics, from content creation to marketing yourself - - this will truly run the gamut of issues. If you work in Hispanic media or would like to, then please join us for this upcoming #ConnectChat.
To submit questions for Hugo in advance, please email profnetconnect@prnewswire.com or tweet your question to @profnet or @editorev.
We'll try to get to as many questions as we can. Of course, you can also ask your question live during the chat. To help you keep track of the conversation, we will use the #connectchat hashtag. Please use that hashtag if you are tweeting a question or participating in the chat. If you can't make it to the chat, don't worry -- a transcript will be provided on ProfNet Connect the next day.
About Hugo Balta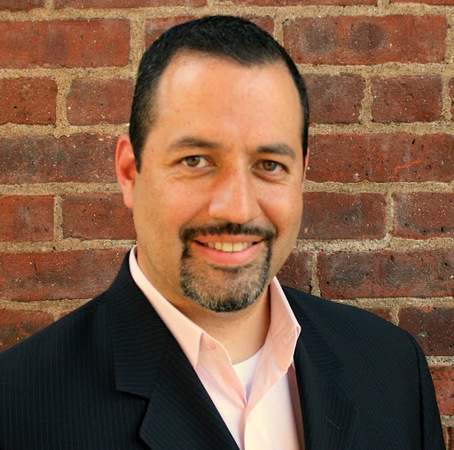 Hugo Balta is an experienced Broadcasting and Digital Media Professional who has directed growth, change and innovation in several markets, divisions and business cycles for both English and Spanish language markets.
Mr. Balta is committed to advancing the welfare of the Latino community. He is the President of the National Association of Hispanic Journalists (NAHJ). Balta leads the board of directors in the strategic planning of programs focused on the advancement of Latino journalists, associate members and mentoring students. He previously held the positions of Vice President of Broadcasting, Regional Director and Chapter President at NAHJ.
Mr. Balta is currently a Coordinating Producer at ESPN, responsible for the content and on-air look of studio and event related programs; driving creativity, accuracy, storytelling and entertainment of sports news shows. He is also a member of ESPN's Hispanic Initiative Leadership team; a committee of ESPN leaders that champions diversity strategies within the company.
Previously, Mr. Balta was the Managing Editor for CBS 2 News serving the NYC metropolitan area. He lead the Assignments and Reporting teams in producing content for daily newscasts. As part of the News Management team, he is credited with CBS 2 News at 11PM's first major sweeps victory in nearly 20 years (February 2011).
Balta is the Founder of the Picaflor Media Group, LLC. PMG is a full service production, marketing and consulting company specializing in broadcast and new media. PMG represents more than 50 creative and technical professionals. PMG assists in the production of Telemundo's "Persiguiendo Injusticias, a weekly national program that profiles crime cold cases.
As Vice President of News for NBC Universal's Spanish language television station Telemundo 47, Balta turned a traditional broadcast news operation into a multiple platform content center that produces news, entertainment, specials and commercial productions for major markets in the U.S. and Central and South America.
In converting WNJU into a multifaceted production center, Mr. Balta was key in the "right sizing" of a big media company to meet the challenges of a changing industry and economy. In Sales, he was instrumental in the creation of new streams of revenue as well as maintaining current clients. He implemented new marketing tools that strengthened T47's brand. Mr. Balta's investment of new technology and training improved the station's product and employee skills.
Specific to his duties as News Director, Balta lead a team of more than 80 journalists in the planning, promoting and production of newscasts (morning to late evening, seven days a week) which were recognized with multiple nominations by the National Academy of Television Arts & Sciences and (among many of the awards) achieved 3 "Emmys" for "Best Local Newscast" (out of the 7 consecutive nominations).
Hugo Balta has lead news programs for NBC at the local and network level producing WNBC's an historic "Live at Five" and leading NBC's flagship station's morning newscasts. Balta was in charge of the editorial content and production of MSNBC's morning news programs which covered breaking news stories from around the globe.
Mr. Balta's 14 year career with NBC began at WTVJ (the South Florida owned and operated station) where he lead all morning newscasts and before leaving produced the top rated evening newscast
Mr. Balta has also worked as Project Leader for ASPIRA of NY & NJ; as well as Committee Leader for Junior Achievement of NY conceptualizing the right media marketing campaign to meet the organizations' objectives of attracting volunteers, sponsors and public awareness.
As Project Manager for NBC during the integration of Telemundo, Balta launched newscasts in several U.S. markets, developed the structure of special projects/coverage for the Stations Division (domestic and international) and developed the blueprint for news teams to achieve operational and editorial goals.
Hugo Balta is a proud New Jersey native who resides in West Hartford, Connecticut with his wife of more than 10 years and two young children.
ProfNet, a service of PR Newswire, has helped journalists and experts connect since 1992. Writers can search the ProfNet Connect database of more than 50,000 profiles; send a ProfNet query by email to thousands of subscribers around the globe; or get timely experts and story ideas by email.